Best Methodologies in Supplier Performance Assessment Under Sourcing and Procurement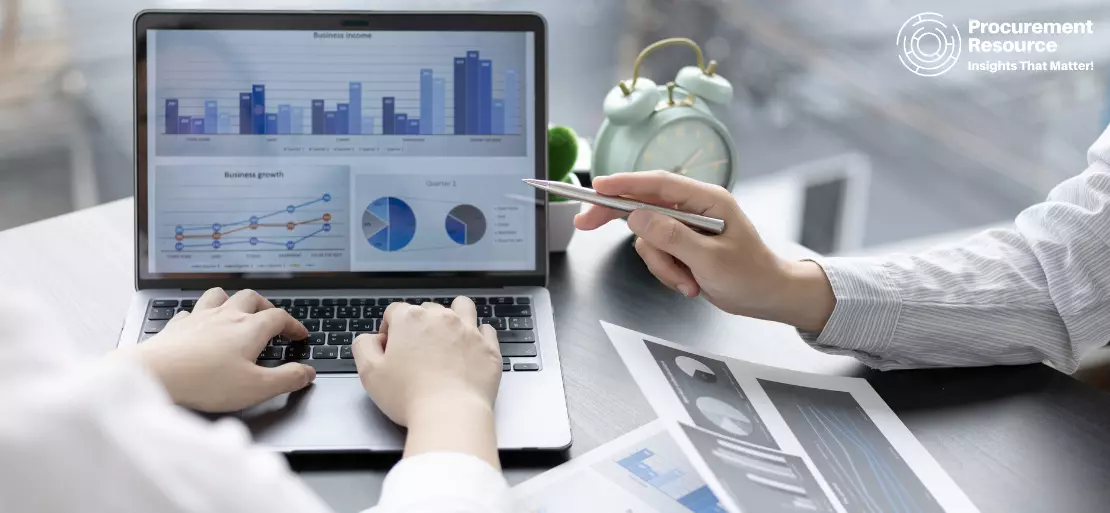 Businesses depend on their suppliers and vendors to maintain a steady workflow, and if a supplier is unreliable or lacks in delivery, it could seriously adversely impact the business. Occasionally overlooking the vendor performance assists in handling vendors efficiently while ensuring that the organisation maximises outputs from the existing supplier associations.
By keeping track of the organisation's vendor's reliability and performance, the procurement processes can be run efficiently and profitably. The employment of Modern vendor performance analysis tools makes it possible to observe and assess the supplier's performance closely and assures that it fulfils or exceeds the market standard.
How to Perform a Vendor Analysis?

The initial phase consists of determining relevant vendor performance review KPIs. Based on the organisation and the industry, these may comprise:
Payment Terms
Pricing
Product Quality
Delivery Performance
Price Change Frequency
Financial Stability
Communication Lag Times
Breakages
Innovation
When the appropriate KPIs are set, an organisation ought to keep a step-by-step strategy ready to review and accurately analyse the performance of the vendor. The following are a few of the best practices for vendor performance analysis.
Identify Business Objectives
Plainly described goals of the organisation help in the long run in making the cross-functional teams comprehend the business needs. This guarantees that decision-makers take the correct measures into account while choosing suppliers and negotiating deals.
Keep an Assessment Process in Place
After a business's goals are set in place, the following stage consists of carrying out a process which assesses the vendor performance on the basis of the previously mentioned KPIs. The following approach will be ideal for giving one the capability to differentiate between high and low-performing suppliers.
Connect and Talk with the Vendors
Conveying the results of the performance analysis with suppliers can pinpoint the concerning areas and ensure the appropriate measures are taken to resolve the issues.
Establish Core Benchmarking Criteria
Clear goals set in place to improve the standards for vendor performance analysis are crucial. Internal benchmarking is an ideal method to establish the standards to evaluate vendor performance.
Frequent reviews and tips for improvement are critical for an accurate analysis. In order to get the best results, it is vital that the vendor performance data gets collected and assessed on a regular basis to ensure a smooth and precise analysis process.
Advantages of Vendor Performance Evaluations
There are numerous advantages to establishing a robust vendor analysis along with a management system. The most crucial ones are mentioned below.
Decrease Unnecessary Resources
Organisations that are incapable of assessing vendor performance on a regular basis need to have the accurate information required to handle their suppliers adequately. This might lead to avoidable expenses for procurement departments, which leads to relying on guesswork when picking and retaining suppliers.
Cope with Consequences and Risks
Regular watch over vendor performance assists with the development of a robust risk management system that protects an organisation against the threats linked with the product quality acquired from vendors.
Enhance Transparency and Visibility
In cases where the heads of the departments have access to real-time supplier data, they can make use of the data in order to make sound business decisions as far as retaining high-performing suppliers and ending relationships with underperforming ones are concerned. This guarantees that the organisation sustains longer-lasting associations with high-quality vendors.
Minimise Hidden Expenditures
Inefficiencies in the supply chain can lead to unanticipated expenditures, which might adversely impact the organisation's bottom line over time. Having a good knowledge regarding the business practices of a supplier can alleviate the risk associated with hidden costs, and the insights obtained can allow organisations to assist their suppliers in identifying and reducing wasteful approaches in their processes. This allows for the cultivation of better associations with vendors and also guarantees high-quality goods and services at reduced expenses.
The Importance of Vendor Management System
A modern vendor management system delivers in-depth insights into each part of business affinities with vendors. By employing a system like this in place, organisations, along with their suppliers, can constantly work to improve their products and service quality via regular communication, leading to enhanced client fulfilment.
A proper system can even automate invoice processing to evade hindrances like currency exchange rates, language barriers, and cultural differences when engaging with suppliers from several countries and assuring that they get paid timely. An extensive vendor management software solution allows the assembling of supply chains and simplifies numerous business processes, eventually saving money and time.
The organisations kicking off their digital transformation journey must understand that the key response to a rapidly transforming technology and business landscape is agility. In the present times, it is critical to deliver and surpass the expectations of an organisation by using a robust digital mindset supported by innovation. Allowing businesses to learn, sense, answer, and evolve like a living organism, will be compulsory to move business merit forward.
A complete, still modular suite of services is doing just that. Providing organisations with actionable insights based on real-time solutions, in-depth data visibility, intuitive decision-making automatically at scale, and anytime/anywhere experience will lead to hyper-productivity.
How Can Procurement Resource Help?

Procurement is undoubtedly one of the most important aspects of any business. To gain momentum in selling furnished products, the procurement of raw materials is crucial. However, the major problem emerges when it comes to choosing the best vendor and the best resources available in the market, both economical and efficient.
There comes the need for experts such as Procurement Resource, where you get a detailed analysis and consultation of the best products, their price trends, industry reports, and various types of insights.
Hence, the entire process of selection becomes significantly easier. After all, it's all about making the right decision at the right time.
About Author:
Prakhar Panchbhaiya
Senior Content Writer at Procurement Resource
Prakhar Panchbhaiya is an accomplished content writer and market research analyst. With over 4 years of experience in content creation and market analysis encompassing many industries, including pharmaceuticals, nutraceuticals, biochemistry, healthcare, ed-tech, and Food & Agriculture, he has been creating quality content for multiple sectors. He is a Biochemistry major with sturdy backing in a PG diploma in digital marketing, helping in the exhaustive content creation based on extensive research and competitive marketing.