The Market Overview of Crude Soybean Oil and its Growing Demand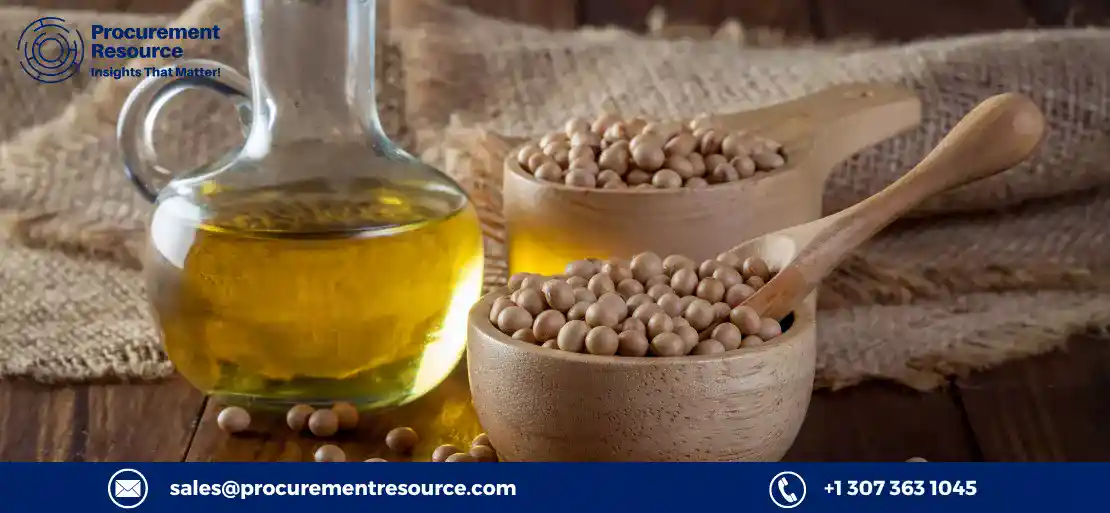 This blog entails exhaustive information about the regional outlook, production process as well as pricing trends, market drivers, and key players of crude soybean oil.

Crude soybean oil is extracted from soybean flakes and is mixed with hexanes. The crucial component of soybean oil is Triacylglycerol (TAG). The crude degummed variety is considered the purest form of soybean oil. To get rid of phospholipids present in the oil, mechanical separation and hydration process are used.
Regional Outlook
The biggest consumers in the market of crude soybean oil are India and China globally. On the other hand, Argentina and Brazil are the major producers and exporters of soybean oil.
Over the past few years, use of soy oil has considerably expanded in rapidly growing Asian economies like China and India. Sharp increases in consumption have been a result of customers in China and India having greater purchasing power since they can afford to buy more oil.
Despite a significant increase in crushing capacity, Chinese processors are unable to meet domestic consumer demand for oil. Additionally, China is the world's largest importer of this oil. The region's growing foodservice sector is anticipated to fuel further market expansion.
Crude Soybean Oil Production Process
Cleaning, drying, and de-hulling soybeans are the first steps in the oil extraction process, which yields crude soybean oil. The hulls of the soybean should be removed when soybeans are split and mechanically separated from the hulls during this de-hulling process since they soak up oil and reduce yield. The iron is then taken out of the soybeans using magnets. To extract the oil, the soybeans are heated to a temperature of about 75 °C to cause the soy proteins to coagulate.
Request Access For Regular Price Update of Crude Soybean Oil
The soybeans are then broken into flakes and placed in percolation extractors with a solvent, often hexane. Counterflow is employed as an extraction mechanism because it produces the highest yield.
After the hexane is removed, soybean protein or livestock feed is made from the flakes, which only contain 1% soybean oil. Hexane from the soybean oil is then extracted using evaporators. Hexane is collected, evaporated, and then added back into the extraction process. This unrefined soybean oil can be used after further processing.
Crude Soybean Oil Price Trend
North America
Recently, it was observed that the prices of soybean oil in North America fluctuated as a result of contradictory market sentiments and unstable market dynamics. Prices first decreased as a result of the delayed resolution as well as the signing of specific agreements between Russia and Ukraine, which led to a dip in the price of edible oil.
Because of a consistent supply and strong demand, the price stayed unchanged. All oils are currently less expensive n the domestic US market as a result of the global decline in edible oil prices. As a result of insufficient supplies in the local market, prices fell in the following phase. Later, as a result of low overall demand and an abundance of supply, the market saw a price reduction.
Asia Pacific
In the Asia-Pacific area, soybean oil prices have recently varied. Because of the high prices in the world and the slim crush margins, importers initially mitigated their purchasing activity. The number of soybeans imported into China has recently been the lowest than it has ever been, down 5% from a year ago to 4 MT.
Prices took a hit as they continued to rise as a result of the intense demand from local consumers and merchants. However, the product prices returned to the market's normal range.
Europe
Soybean prices in Europe kept vacillating on the back of the fact that the European exporters supported the agreements that had previously been made.. Considering the ongoing overcrowding of inland logistics, the count for fresh accords decreased. Additionally, before, the crude soybean oil production cost dropped as a result of poor transportation and rising fuel costs.
Recent price increases are the result of rising downstream demand and a dearth of availability in the local market. Due to worries about a limited supply, the product's price increased on the local market.
Market Drivers and Uses
After being refined and hydrogenated, crude soybean oil is mostly utilised for human nourishment in the form of oil, vegetable fat, and margarine. They provide the body with a variety of nutrients, such as crucial fatty acids and fat-soluble vitamins, and are an important source of energy, making up the main structural elements of cell walls.
By increasing the sensation of satiety and imbuing food with a pleasing flavour, aroma, and texture, they physiologically stimulate hunger and the release of digestive enzymes.
Read More About Crude Soybean Oil Production Cost Reports - REQUEST FREE SAMPLE COPY IN PDF
Soybean oil is extensively utilised as an energy source in animal feed for animals. Other than that, crude soybean Oil is also used in the pharmaceutical business to carry out the fermentation of antibiotics.
Key Players of the Crude Soybean Oil Industry
Bunge Limited
The Archer Daniels Midland Company
Cargill, Incorporated
Adams Group
CHS Inc.
Grain Millers Inc
About Author:
Prakhar Panchbhaiya
Senior Content Writer at Procurement Resource
Prakhar Panchbhaiya is an accomplished content writer and market research analyst. With over 4 years of experience in content creation and market analysis encompassing many industries, including pharmaceuticals, nutraceuticals, biochemistry, healthcare, ed-tech, and Food & Agriculture, he has been creating quality content for multiple sectors. He is a Biochemistry major with sturdy backing in a PG diploma in digital marketing, helping in the exhaustive content creation based on extensive research and competitive marketing.