What are the Positive Impacts of E-Commerce on Supply Chain Management (SCM)?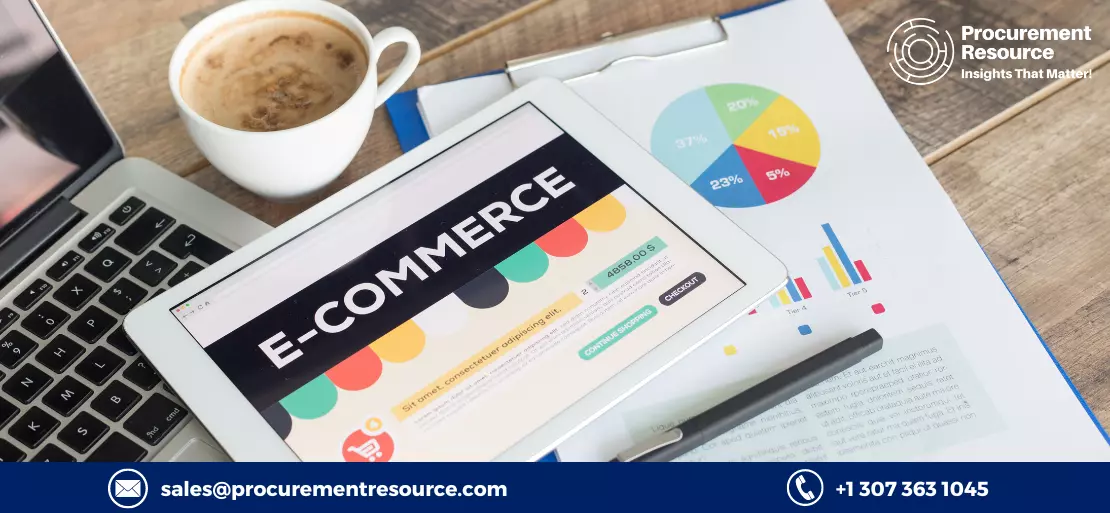 In the previous blog by Procurement Resource, the benefits of E-Commerce in the Supply Chain Management (SCM) were discovered. This blog will cover some additional benefits of E-commerce in the supply chain management that are essential in today's businesses.
1. Improved Profitability Using E-Commerce Platform
Many players in the industries, like distributors and manufacturers might not be in favour of large profit margins due to market saturation. A capable SCM system can help identify the areas with problems for the operations of a company that may result in higher errors, expenses and more delays which together minimise profitability.
Using an SCM system can solve these issues as it provides better SCM interactions, optimum inventory availability, and cost-effective operations, and can also help a company in boosting its profits while competing with others.
2. Lesser Investment in E-Commerce Business
For the most part, launching an e-commerce business is not that expensive. Doing business online offers the significant advantage of lowering operation costs. Managing a physical business takes a lot of investment, and the price can differ between merchants. A lot of them might come across challenges like additional charges for repairs, stocks, leasing, and interiors among others. Commercial establishments may join without any payments and can make some profit on the items they sell.
In addition, many prevalent social networking platforms like Facebook and organic search are inexpensive methods of promoting the brand. As e-commerce work is done online, the employees can operate from anywhere, which makes it simpler to find people best suited for the job. There will not be any need for bulk buying if outsourcing is directly done on the web, which saves a lot of money.
3. Lowered Overhead Expenses Through E-Commerce
Firms can lower overhead costs by setting aside slow inventory and substituting it with more lucrative and faster goods making clear forecasts. Thus, the overhead is minimised, and efficiency is enhanced.
4. Better Income
Some consumers that work odd hours or don't have the time to visit a store and make a transaction, can benefit from an online company store that enables them to buy products and items online and without visiting the store physically or in person.
5. Increased productivity
From a realistic point of view, retail management is complex. But accounting for all the information collected from all the sections of a business, it will be possible to create a better retail network organization.
6. Reduced Marketing Cost
Marketing the business online is comparatively inexpensive as the company uses automated texts, email, and other web-based publicizing channels, including Instagram and Facebook. Moreover, HR costs are reduced as most of the corporate processes are managed online or automated.
7. Businesses Accelerate Economic Transactions and Improve Decision-Making Through E-Commerce
When combined with cutting-edge software, E-commerce allows businesses to select the best partners, make better decisions, reduce inventory network disruptions, precisely forecast as well, as respond to market and demand variations. For instance, it allows one to deal with partners that are trustworthy and boosts revenue by expediting monetary transactions.
8. E-Commerce Platform Allows Numerous Payment Methods
In order to fulfil many consumers' demands, the supplier is expected to be capable of accommodating their personal preferences. The request for personalized payment solutions for orders is increasing in clients. Vendors can accept many modes of payment in e-commerce, such as cash on delivery (COD), net banking, credit card payment, Cryptocurrencies, as well as payment in instalments, etc.
It is always hard to manage practical retail management. By comprising all data collected on the different aspects of the business together, it is possible to make an efficient store network organization.
9. Clarity in Product Information
E-commerce eases the process of getting information about what is supposed to be bought by consumers. In comparison to conventional stores, where the available amount of product information is usually limited to the sales representatives available, online stores are able to deliver a much more comprehensive range of product information in the shape of pricing comparisons and customer reviews. Due to this, clients evolve to become more well-informed about making purchasing selections.
Yet, compared to traditional retail, in e-commerce, this knowledge can lead to more rigorous competition. In order to stay in business and sell their products while making a profit, companies should offer prices that are more competitive while offering quality that is better compared to the competitors.
10. Availability of Products and Level of Service is Behind the Success of E-Commerce Business
For the success of an e-commerce website, the happiness of the customer is key. Clients will only switch to competing e-commerce businesses if the appropriate goods are available at the right moment. For the service's success, a service level of 95% for items is ideal. The threat of losing potential clients rise due to the slow delivery procedure, which might also negatively impact the company's reputation.
11. E-Commerce Offers Convenient Product Display
The price of inventory management is reduced when the supply chain is simplified. Exhibiting products to clients is more simple and more accessible due to E-commerce. Instead of navigating on different floors, customers can look at them by surfing other pages. They would be able to go to multiple places to look for the product they want. They can also review the best-selling products and pick from the options available. One can also use advertisements and emails in order to boost the best products.
About Author:
Prakhar Panchbhaiya
Senior Content Writer at Procurement Resource
Prakhar Panchbhaiya is an accomplished content writer and market research analyst. With over 4 years of experience in content creation and market analysis encompassing many industries, including pharmaceuticals, nutraceuticals, biochemistry, healthcare, ed-tech, and Food & Agriculture, he has been creating quality content for multiple sectors. He is a Biochemistry major with sturdy backing in a PG diploma in digital marketing, helping in the exhaustive content creation based on extensive research and competitive marketing.