ESG Positioning on Top of the Procurement Agenda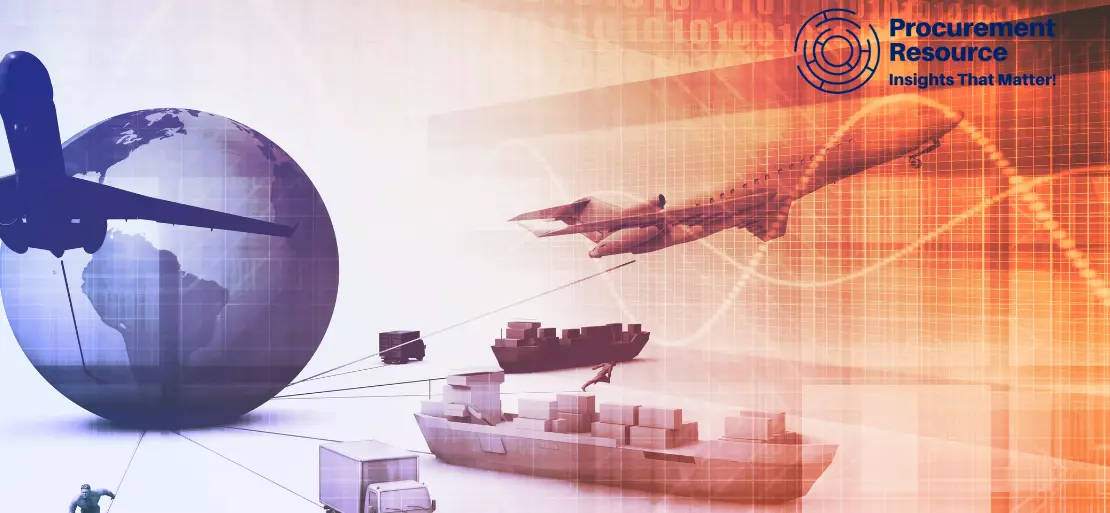 The pressures of sustainability, along with overall Environmental, Social and Governance (ESG), are amplifying businesses worldwide. Citizens, customers, employees, investors, and governments have a deep-rooted interest in confirming that companies instil and execute ESG strategies. It is believed that the key to executing and accelerating ESG initiatives is Procurement.
What is Sustainable Procurement?

Sustainable Procurement means incorporating the values of Environmental, Social and Governance (ESG) within procurement processes and policies, guaranteeing that business with suppliers is executed in a way that cooperates with corporate social responsibility (CSR) strategies.
Professional community's new mantra is People, Profit and Planet

Undoubtedly, Environmental, social and governance (ESG) is procurement professionals' top priority. The placement is rightfully made in order to make positive contributions, as they are responsible for allocating the budget of an organization.
A prominent and respectable figure in the sourcing, supply chain and procurement community, Rob Alexander, who was recently the Chief Procurement Officer at global real estate and investment management firm JLL, expressed his passion for ESG and sustainability in the latest webinar hosted by JAGGAER in the Nordic region.
The Sustainable Procurement Pledge (SPP), a movement especially established for taking action to prevent any exploitation of reverse environmental pollution, injustice, nature, and human beings, and fight social inequality, is looking forward to bringing procurement professionals together globally and currently has 5,000 members in over 142 countries that will come together to resolve these issues.
Rob took over as the SPP Ambassador in November 2020

Rob acknowledges that ESG is clearly on the company agenda and is now their agenda to do something about it. Despite that, whilst many participants in the procurement community come from a place of goodwill, they are often confused about where to begin as it is new to them. It is good enough for organisations to follow their own ESG goals, but procurement is aimed all over the world, usually across an extended supply chain.
The matter at hand is how to incorporate a theory into the supply chain. And how to get the first-tier supply chain partners to ingrain it in the second, third and fourth tiers? Also, as a reliable company, how to guarantee that the task they took on will be completed. Additionally, how can the supply chain performance be monitored? These are the following challenges procurement faces.
There is no time for talking; ways to ensure that organisations across the supply chain comply with European legislation's purpose, beliefs, and demands now and in the future need to be worked out.
The belief that ESG has revived the transition in how procurement perceives itself and others is growing. The focus is not on negotiating the lowest price or getting the best value but on including environmental and social value, along with the best value, based on the financial balance sheet. And despite the fact that the move in emphasis is expressed, it is not definitive. Therefore "People, Planet, Profit "is the new mantra.
The key driving factor is profit, but the way profit is viewed in procurement is changing too. A significant shift in perspective can be seen in a recent consumer and retail insights survey. Individuals demand brands make choices that are ethical and sustainable.
For instance, in a recent PwC survey, it was uncovered that half of the surveyed consumers worldwide claimed that they have turned more eco-friendly within the last six months, although 62 percent of home workers stated that they choose to buy from companies that are conscious and supportive of the environment protection.
The promising news is that a result is that procurement is being viewed as a contributing factor to a business's success not because it reduces costs but also by adding value. The financial performance will be impacted by consumer choice, and this makes for a strong argument for C-level interest in the new approach to procurement.
About Author:
Prakhar Panchbhaiya
Senior Content Writer at Procurement Resource
Prakhar Panchbhaiya is an accomplished content writer and market research analyst. With over 4 years of experience in content creation and market analysis encompassing many industries, including pharmaceuticals, nutraceuticals, biochemistry, healthcare, ed-tech, and Food & Agriculture, he has been creating quality content for multiple sectors. He is a Biochemistry major with sturdy backing in a PG diploma in digital marketing, helping in the exhaustive content creation based on extensive research and competitive marketing.