Global Procurement and its Significance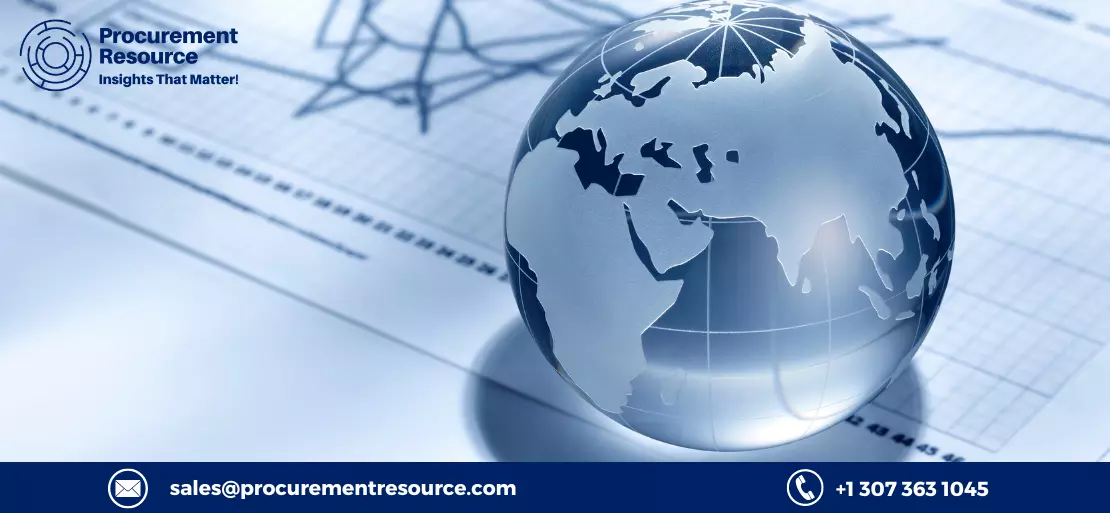 Global procurement is the agglomeration of all the processes that come under procurement at a global scale. The inclusion of raw materials that translate as a requisite for a furnished product, procured from different countries and the logistical lumpsum associated with it is global procurement.
Global procurement is not a facultative choice considering the current strides of development. It has become obligatory due to the competition, business landscape, availability, ease of transport, and whatnot. In that case, more availability and practicality of thoughted possibilities have made it exceptionally ineluctable for businesses to adopt the ways of global procurement to various extents.
Organizations have been meliorating and establishing robust relationships with third-party suppliers and vendors across the world. Hence, the global supply chains have also been gaining ground owing to intumesced international businesses.
The production of goods and raw materials across various factories worldwide forms the fundamental impetus for global procurement or business at large. It is followed by logistics and a supply chain to export the goods to multiple organizations.
Challenges and Solutions in Global Supply Chain Management:

The distension in global sourcing births a set of novel challenges in supply chain management, which could keep changing daily or hourly. It could comprise early activation of manufacturing partners to predict the paucity of resources and the probable demand caper before they emerge, screeching the entire procurement spectrum.
It also implies assuaging the production pace to balance the demand-supply equation. Hence, rocketing demands would correspond to bouncing production rates, whilst a languorously trending demand for a product would mean lesser production. Along similar lines, higher availability of supply would correspond to inversely related production sprints and vice versa.
Supply chain managers are expected to be agile and perceptive to portend what could turn businesses down or what could help their jig. Hence, awareness and nimbleness are the significant elements that need to be mastered by all the supply chain and procurement stakeholders.
There are various components that cater to the adroitness of the supply chain and procurement:
Strategically laying the plans encompassing the crests and troughs of global supply and demand trends.
Dealing with the firmer demands among frail production and supply.
Cultivation of strong and healthy relationships with vendors, suppliers, and all the significant stakeholders.
Keeping into account the legal connotations, falterig dynamics, and economic downturns or inflation in various countries. It also includes embargoes, war aftermaths, etc.
Global Procurement for Supply Chain:

Managing a supply chain underpins the most crucial pivot of global procurement. Especially for international businesses, global procurement becomes all the way more indispensable to their propagation. However, most of the time, the difference between the global and international supply chains gets convoluted and mixed along the line.
International supply chain and procurement focus on two countries, while global supply chain essentially points towards the involvement of many countries to produce a furnished product. This implies the vitality of procurement in global businesses in refining operational excellence, better production based on quality, better clientele, etc.
The dynamics that need to be considered while planning and executing a global procurement include the following factors:
Listing of the required products.
Shortlisting the best products based on prices, quality, and origin.
Logistical and supply chain aspects of procurement.
Sourcing of suppliers and vendors.
Culling the best suppliers.
Effective negotiation and the economic aspect.
Merits of Global Procurement: There are various benefits of global procurement considering the budget, operations, and quality and quantity aspects.
Better Pricing and Lower Investment: The cost of production is significantly lower in global procurement. However, care must be taken while looking for options across the world. Extensive research reaps better benefits in order to pick the best alternative out of all the available options.
Better and Cheaper Workforce: Workforce and labour could be a hefty part while choosing the best method to truncate the investment cost. In this regard, global procurement helps outsource employees on significantly lower salaries. For instance, many labour forces in the USA are outsourced to India, Nepal, Bangladesh, etc.
Pumped Productivity: Global procurement is the easiest option to go to ramp up production. It is evident, though. Since the investment for the workforce is lower (if chosen wisely), the headcounts could be quantified on the allocated budget. This makes it apparent to amplify the production.
Certain risks are associated with global procurement procedures, such as uncertain legal issues in a country, economical run down, war tariffs, etc. However, it becomes easier with the guided approach, extensive market analysis, and research methodologies with the help of experts such as Procurement Resource.
About Author:
Prakhar Panchbhaiya
Senior Content Writer at Procurement Resource
Prakhar Panchbhaiya is an accomplished content writer and market research analyst. With over 4 years of experience in content creation and market analysis encompassing many industries, including pharmaceuticals, nutraceuticals, biochemistry, healthcare, ed-tech, and Food & Agriculture, he has been creating quality content for multiple sectors. He is a Biochemistry major with sturdy backing in a PG diploma in digital marketing, helping in the exhaustive content creation based on extensive research and competitive marketing.