The Rising Demand for Crude Oil and its Market Dynamics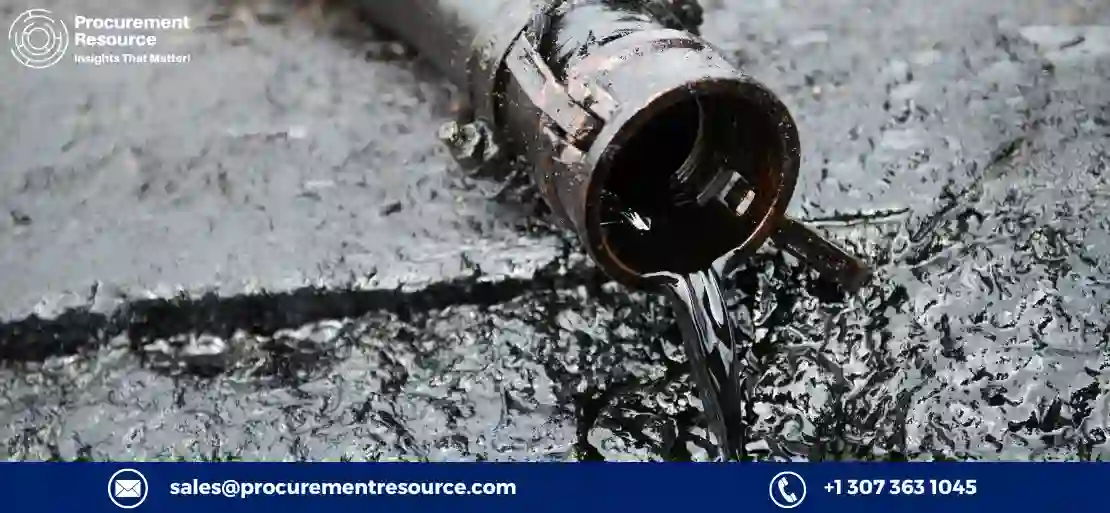 This blog presents a detailed discourse on crude oil, its importance, market drivers, as well as its market trend and forecast, recent advancements, key competitors, and regional analysis.
Crude Oil

Crude oil is a liquid petroleum product that is organically transpiring and was created from the remains of extinct creatures and vegetation millions of years ago. Deposits of hydrocarbons and other organic elements make up its composition. Such species were enclosed in layers of sand, gravel, and silt that were heated and compressed, then transformed into a fossil fuel, which is then refined or processed into related goods like gasoline, diesel, liquefied petroleum gases, and feedstock for the petrochemical industry.
Because crude oil cannot be replenished and therefore cannot be substituted biologically at the rate it is being used, it should be viewed as a finite resource.
The Importance of Crude Oil

Historically, one of the most important forms of fuel has been crude oil. The infrastructure is needed to support the protracted process of discovering, extracting, moving, and refining petroleum. Thousands of kilometres of oil pipelines, numerous refineries, storage facilities located in significant oil trade centres, and other factors are all involved. The oil business is a multi-trillion-dollar industry on a global scale.
Request Access For Regular Price Update of Crude Oil
Oil is especially important for sectors that rely heavily on fuel, like aircraft, the plastics industry, and the agricultural sector. Due to the importance of crude as an energy source, many countries import and export large amounts of it.
Market Drivers

The transportation industry's success, improvements in crude oil export and import, rising demand for petroleum products, rising demand for fertilisers and petrochemicals in the agricultural sector, and an increase in the number of active oil regions and nations globally, among other things, all contribute to the crude oil market's continuous growth. Furthermore, the two primary transportation-related factors promoting the growth of the crude oil business are the use of crude oil as aircraft jet fuel and bunker fuel for marine transportation.
Crude Oil Prices: Market Trend and Forecast

North America
Rising rates in the western areas and growing inflation in July drove down the price of crude oil. The recent decision by the European Union to outright ban the importation of Russian Ural Crude lowered investor confidence. Other market observers also identified this circumstance as the start of the western market slump.
Asia Pacific
The price of WTI crude oil decreased, and a significant overall dip was first observed recently. Despite a decline in crude oil prices on a worldwide scale, supply has remained constrained.
The outcome was significant price volatility and frequent ups and downs for the product on the global market. In addition, demand for crude oil in the Indian market remained high as the holidays drew near.
Due to the possibility that OPEC could opt to restrict production in the next weeks, significant parties are also concerned about the future of petroleum.
Europe
Recently, German economic policy sought to reduce the country's reliance on Russian energy. Germany's energy issues were made worse by weeks of extremely low Rhine water levels, which hindered logistics.
As a result of Russia's abrupt drop in demand for energy imports, the sector temporarily increased its use of coal and crude oil.
The shifting energy environment in Russia is the main cause of the increase in crude oil prices on the German market, which is also impacting the crude oil production cost.
Recent Developments
The price of oil fell by USD 1 on September 7, 2022, the greatest since the crisis between Russia and Ukraine. After falling by 3% the previous day, the futures prices had dropped by USD 1.35, or 1.5 percent, to USD 91.48 per barrel by 04:20 GMT.
According to the petroleum and natural gas minister Hardeep Singh Puri, Saudi Arabia and Iraq would provide the majority of India's crude oil supply since they offer security and competitive rates on September 6, 2022.
Key Market Players
Bunge Limited
The Archer Daniels Midland Company
Cargill, Incorporated
Adams Group
CHS Inc.
Grain Millers Inc
Regional Outlook

Due to the increase in exploration at subsea oil and gas exploration locations, the industry experienced increasing demand.
In addition, developing nations like China and India are overtaking developed nations in terms of crude oil consumption. This has led to technological advancements in other crude oil sources, such as those derived from shale rock, increasing U.S. oil production and, as a result, expanding the market.
Read More About Crude Oil Production Cost Reports - REQUEST FREE SAMPLE COPY IN PDF
Yet, geopolitics has a significant impact on the oil market's supply side. As a result, major crude oil producers in the Middle East and Africa struggle mightily to keep up supply levels, which in turn somewhat restrains market expansion.
Businesses of today must be abreast of all dynamics and developments affecting the goods they sell. Given the turbulence in the markets for various products, procurement strategies cannot afford to loosen their grip on any of the parameters, including pricing trajectories and the demand-supply relationship.
Keeping up with all the reports and trends, though, might not seem simple. The market experts from Procurement Resource then come to the rescue. Procurement Resource contains all the necessary market insights that take into account the various sectors and products, from price trend information to manufacturing cost reports.