The Growing Need for Room in Warehouse Industry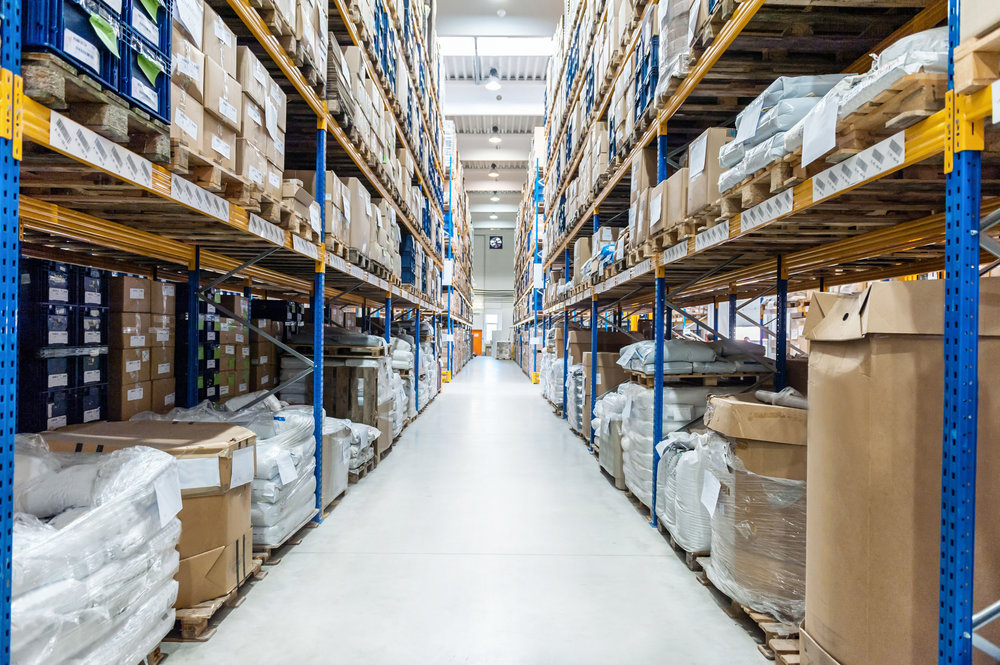 COVID-19 has had several and varied impacts on businesses and individuals, and some of those impacts may become the new normal. As orders to stay at home were mandated, and retail stores were forced to close, e-commerce was experiencing an exponential growth. While many companies have introduced e-commerce into their operations over the years, the shift from brick-and-mortar to e-commerce is expected to increase. This move to e-commerce would push warehouse space requirements.
As e-commerce retailers grow, there is projected to be an increase in investment in warehouse space. MasterCard said e-commerce spending this year grew 93% year-on-year. E-commerce needs an estimated three times the logistics space of the traditional storefronts. The reason for this is that 100% of the inventory of retailers is now in a warehouse, rather than spaced between a warehouse and stores. Online retailers also tend to have a wider array of products in their inventory, thereby increasing their need for storage.
Request Access For Regular Price Update of Warehouse
Due to the growing demand for warehouse space, a new service is being provided by DB Schenker, a global leader in supply chain management and logistics solutions. This new service screens nearly 9 million square metres of daily storage space. It identifies and evaluates the available idle space in their nearly 800 logistics warehouses in over 60 countries. Areas typically used for dedicated customers are transformed into temporary storage areas for companies needing additional capacity urgently. Industries, such as healthcare and food, are witnessing heightened demand rates due to COVID-19, thus, affecting their production levels and storage capabilities. Although this service has been reactive to COVID-19, the ability and use of storage scanners will continue in the future as warehouse needs increase.
Recently, warehouses have been and will remain in high demand. The expansion of e-commerce and the shift towards e-commerce from brick-and-mortar due to COVID-19 have had a drastic impact on storage space requirements, resulting in the rising demand for warehouses.
At the end of May 2020, e-commerce sales in the UK achieved a record growth with sales amounting to £2.1 billion – up from £1.3 billion in May 2019 –as organisations got their supply chains under control to meet consumer demand during the lockdown. And in terms of market share, in 2019, only 19% of retail spending was made online, whereas, in May 2020, the online share of retail spending jumped to 33.4% – the highest on record.
Warehousing Sector Outlook for India Post COVID
Accelerated Adoption of E-Commerce:
Online grocers like Big Basket and Grofers saw demand for groceries and essential products increase by 3-5X compared to normal (according to Neilson, in e-commerce, average orders rose by 106% for staples with edible oil, salty snacks by 84%, soft drink by 68%, and biscuits by 31% on a weekly basis in the last month due to the COVID-19 impact). It is a clear indicator of the consumer shift to e-commerce that Big Basket raised USD 60 million to fund their scaling of business operations. This may be due to panic buying, but some trends from China suggest that even after the lockdown was lifted, there was a 20% sustained demand.
In addition, the transition by e-commerce players from retail to online and larger inventories will further speed up the demand for warehousing. The resulting impact in demand for inner-city logistics and cold chain facilities will be significantly felt.

E-commerce companies are already looking for expansion: due to the coronavirus outbreak, Amazon, USA plans to hire or hire an additional 175,000 warehouse and delivery workers. We hear similar stories coming from Indian customers. In addition, in late July, the Amazon stock price rose 5.6% to a record high of USD 2,290 per share, demonstrating global market confidence in the e-commerce story.
Greater Demand for Displacements:
Companies are expected to increasingly prefer Grade A facilities that provide compliance, human safety, hygiene, and automation as well as social distance. We estimate that this will result in an additional 25% Y-O-Y demand for Grade A facilities over the previously predicted demand, even though only 35% of new occupants will switch their preference to Grade A warehouses.
Stockpiling Inventory:
By increasing inventory stockpiling, companies will quickly consider refining their inventory strategy to mitigate the risks of supply shortage. This will create immediate increase in the demand for warehousing in the country's hot spots of manufacturing and consumption. In addition, companies will soon be looking to back up storage options in terms of large warehouses in Tier 2 and 3 markets, away from the most affected Tier 1 cities, to further de-risk their supply chains.
Decentralised Rapid Digitization Demand:
Companies will be seriously considering diversifying their presence geographically due to digitization and the new norm of work from home. Offices and workers are likely to re-allocate resources to smaller cities, away from Mumbai, NCR, and other metro stations that were most severely affected during this pandemic.

Because of the above, the re-allocation of the white-collared workforce to Tier 2 and 3 towns will significantly increase warehousing consumption and demand. The new warehousing destinations of the future will be towns with good infrastructure provisions such as Nagpur, Bhopal, and Surat.
Sector Readiness
Unlike other real estate asset classes, the warehousing sector is fully prepared and matured to be able to scale and take advantage of the increase in demand due to the following factors:
Mature Policy Initiatives
Emphasis on Infrastructure
Low Credit Risk
Although the COVID-19 pandemic is now affecting the development of various sectors, the imminent effect of the epidemic is varied. Although a few sectors will record a decline in demand, several others will stay unscathed and will demonstrate exciting prospects for expansion.
About Author:
Prakhar Panchbhaiya
Senior Content Writer at Procurement Resource
Prakhar Panchbhaiya is an accomplished content writer and market research analyst. With over 4 years of experience in content creation and market analysis encompassing many industries, including pharmaceuticals, nutraceuticals, biochemistry, healthcare, ed-tech, and Food & Agriculture, he has been creating quality content for multiple sectors. He is a Biochemistry major with sturdy backing in a PG diploma in digital marketing, helping in the exhaustive content creation based on extensive research and competitive marketing.