DSM Announced Production Curbs for Vitamin A in Switzerland Due to Higher Energy Costs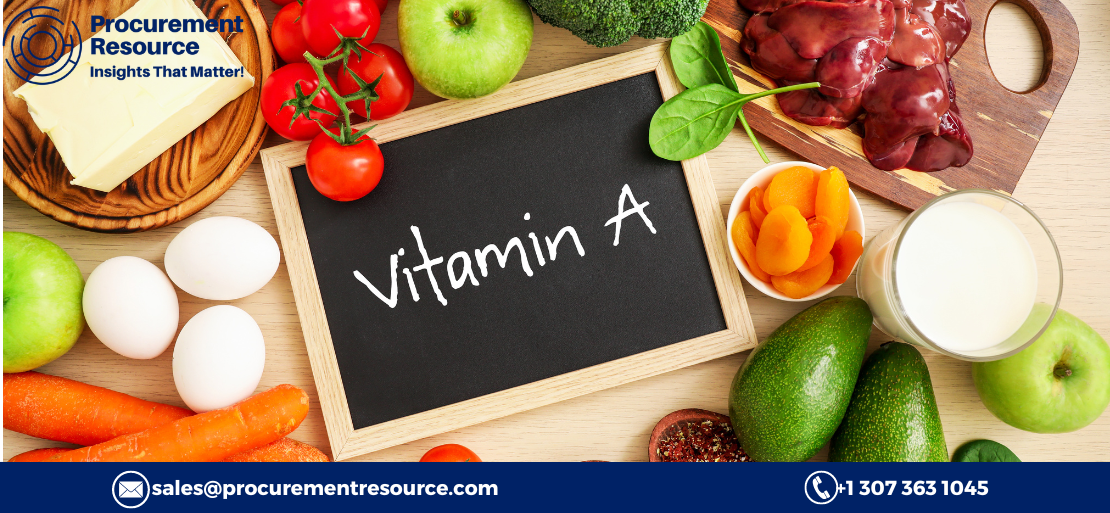 Curbed Vitamin A Production as Declared by DSM Owing to Higher Energy Costs

In an Announcement, DSM stated that it would halt all production of Rovimix Vitamin A in Sisseln, Switzerland, for approximately two months Ssarting january 2, 2023.
Due to the anticipated higher energy costs this winter, the manufacturer has chosen to halt all production of the feed input. The production of Rovimix vitamin E-50 will also get affected since it has an upstream infrastructure in common with vitamin A.
According to the producer, the existing contractual obligations will be honoured. The processes of allocation have been activated throughout the global production network to execute this in an orderly manner.
Request Access For Regular Price Update of Vitamin A
At the beginning of the month, DSM, quoting the rapidly rising costs for energy and transport, stated that it was increasing prices for vitamin products made in Europe.
The VP of DSM Animal Nutrition and Health (ANH) essential products, Silvia Sonneveld, informed this publication that, wherever there was a possibility, they absorbed price increases related to Europe's energy crisis. But, starting November 1, they had to present the rise in price for vitamins made in Europe in order to secure future supply while production costs kept rising.
Taking into account the present challenging market conditions, saving vitamin production in Europe and thus delivering supply optionality for the customers is vital for ensuring sustainability. Moreover, the long-term efficiency, and food security for the stakeholders, customers, as well as the planet are other several elements that add to the sustainable annotations.
With the rise in energy prices up by 80%, there will be downward pressure on margins. They are determined to help producers optimise feed costs, which comprise around 50%-80% of their operating expenses, via their nutrition solutions and technical service support.
Contingency Steps

During the previous few months, nearly all significant local producers have declared production curbs and contingency measures.
A temporary shutdown of Dl-methionine production by Adisseo was recently announced at its commentary site because of the high costs of raw materials and energy, along with demand stagnation. The supplier also recorded long-term contract price rises of +13% for methanol, +26% for propylene, and +78% for sulphur compared to the previous year.
Also, BASF has started a cost savings program, with the initiative that focuses on Europe and Germany specifically. The program will be executed in 2023 and will continue until 2024. It aims at annual cost savings of €500m, which is more than half of the ones realised at the Ludwigshafen site.
According To DSM, Bio-Based Vitamin A Will Radically Transform the Market

Royal DSM has begun with the tests for its bio-based vitamin A ingredient in the cosmetics industry before scaling commercial production for end-uses like human and animal healthcare as well as cosmetics.
Representative material for sampling was made available to a select few DSM customers, with a full-blown commercial production and launch expected at the beginning of 2023. By using the inherent qualities of nature, the vice president of biosciences and process innovation at DSM, Ronald Gebhard, stated that the company was completely changing how vitamins are synthesized.
Leveraging Ingredients that are Eco-Friendly

The move supports the goal of DSM to make its products carbon-neutral by 2050. In conversation with the vice president of personal care and Aroma at DSM and CosmeticsDesign-Europe, Parand Salmassinia, it was noted that eco-responsibility is turning into a significant movement in the beauty and personal care industry. By creating a nature-inspired process that uses renewable raw materials, they could lower waste and greenhouse gas emissions, contributing considerably towards the NetZero50 ambitions of DSM and their clients.
The vice president of vitamins category management at DSM, Joerg von-Allmen, stated that till recently the only way to fulfil the increasing vitamin A demand was to build new multi-step chemical production facilities that require additional finite resources. The new bio-based process at DSM will enormously minimise the carbon footprint as well as the waste of vitamin A manufacturing while still delivering the top-quality expected by customers.
Read More About Vitamin A Production Cost Reports - REQUEST FREE SAMPLE COPY IN PDF
Von-Allmen further stated that they anticipate this development will lead all manufacturers of vitamin A globally to reanalyse their investment strategies for furthering the transition to a healthier future for people as well as the planet beyond the traditional chemical processes based on finite resources.
According to Procurement Resource, the decision by DSM to announce production curbs for Vitamin A due to high energy and raw material costs is quite understandable. Additionally, DSM will be adding bio-based Vitamin A to the list of products they offer since their focus is shifting towards introducing eco-friendly products to reduce the environmental damage done during the production processes. Hence, overall, it comes off as a prudential move.