Regional Price Overview
Get the latest insights on price movement and trends analysis of Vitamin A in different regions across the world (Asia, Europe, North America, Latin America, and the Middle East & Africa).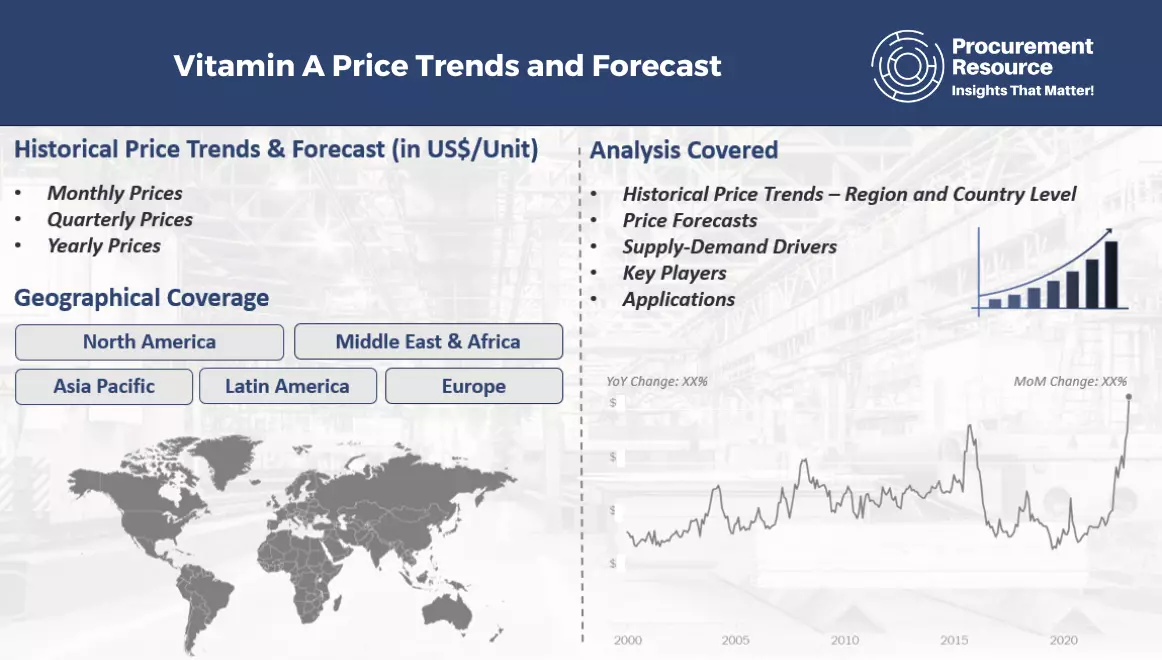 Vitamin A Price Trends for the First Half of 2023
Vitamin A belongs to the family of fat-soluble vitamins, which are essential for biological functions in the human body. In the markets, it is available in two forms, i.e., retinol and carotenoids, which help support the immune system, cell growth, and differentiation in the body. It is also widely used as a supplement, either in the direct form or in combination with other vitamins and minerals.
In the global markets, the demand for dietary supplements oscillated in the first two quarters of 2023. It is also used as a food supplement, and the rise in the inflation in the prices of food products was also one of the significant contributors in determining the direction of the prices of vitamin A. In addition to this, the supply chains also worked efficiently, which helped in maintaining the equilibrium between supply and demand, which in turn accelerated the overall sentiments of the vitamin A market.
Analyst Insight
According to Procurement Resource, the price of Vitamin A is estimated to fluctuate due to the uncertainties in the demand from the downstream pharmaceuticals sector.
Procurement Resource provides latest prices of Vitamin A. Each price database is tied to a user-friendly graphing tool dating back to 2014, which provides a range of functionalities: configuration of price series over user defined time period; comparison of product movements across countries; customisation of price currencies and unit; extraction of price data as excel files to be used offline.