Auto Sales to Fall in the United States as Supply Constraints Continue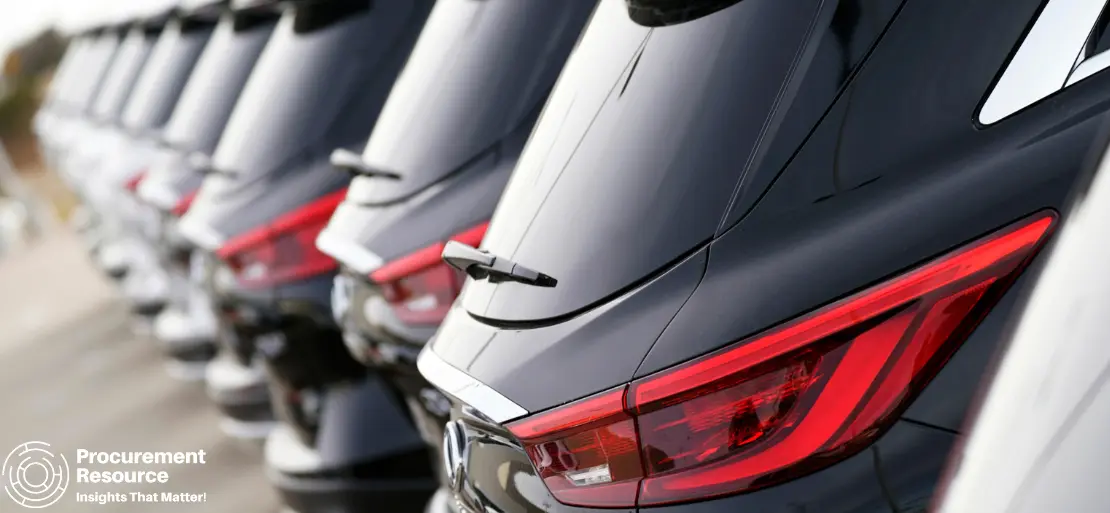 The month of August is a peak selling month as manufacturers launch promotional events to clear inventories of outgoing model-year vehicles and begin sales of the new model year. This year, however, the industry's dealership inventory is insufficient to meet high consumer demand. As a result, the retail sales pace is shrinking, but transaction prices are rising.
Despite robust demand for personal transportation during the COVID-19 crisis, the chip shortage continues to weigh on manufacturing activity, with automakers cutting production. Thus, the United States auto retail sales are expected to fall in August 2021, as the global semiconductor shortage coupled with the fast-spreading Delta variant of the coronavirus squeezed inventory at dealerships.
According to a report released on Thursday by consultants J.D. Power and LMC Automotive, retail sales of new vehicles are likely to drop 14.3% to 987,100 in August from a year ago. Currently, the dealers have about 942,000 vehicles in inventory, compared with about 3 million two years ago. For example, Ford Motor Co. reported retail sales fell in June. In addition, retail truck and SUV sales also dropped. Average transaction prices are expected to rise by 16% to USD 41,378, partly due to fewer manufacturer incentives.
According to Jeff Schuster, President of America's operations and global vehicle forecasts at LMC, global light vehicle demand remains under pressure from the severe inventory constraints caused by the semiconductor shortage and disruption from the COVID-19 Delta variant.
Inventory levels were tight to start the year after the factory closures during the virus outbreak in 2020. Still, the global chip shortage has significantly impacted vehicle production this year, causing available supply to be at a critically low level. In July, the new-vehicle inventory was at a record low supply. However, the sales pace has declined substantially over the last two months, and the lack of products is to blame.
According to dealers, after the first lockdown, sales were fuelled by pent-up demand caused by the lack of public transportation. Cash in the market and a small number of cases aided demand even more. However, due to slow economic activity in 2021, people have less savings in the second wave. As a result, recovery is expected to be more back-ended at the current rate of increase in COVID-19 cases. Furthermore, once the second wave subsided, a third wave could emerge. As a result, the impact on auto sales could last the entire year.
The inventories are unlikely to improve significantly in September, as ongoing supply chain issues and recent announcements by several manufacturers of further production cuts continue to weigh. However, it also means that prices and per-unit profitability will remain strong. The consultants further lowered their forecast for 2021 global light-vehicle sales by 2 million units to 83.8 million units due to insufficient production volume.
Even with retail volumes being suppressed by supply constraints, the record high transaction prices mean that consumers are on track to spend USD 40.8 billion on new vehicles this month- ending eight consecutive months of record year-over-year consumer expenditures levels.
Looking forward to September, the dynamics observed in August are expected to continue with sales being constrained by available inventory. The key question is whether automakers can produce enough vehicles to increase inventory levels rather than maintain them. Shoppers accustomed to Labour Day promotional events with large discounts on outgoing model-year vehicles will likely be disappointed by the lack of discounts and choice of vehicles. But as August demonstrates, plenty of shoppers are willing and able to buy at higher prices with less choice. Therefore, high demand is expected in the second half of this year and into 2022.