Ford Exit and its Implications for India's Automotive Industry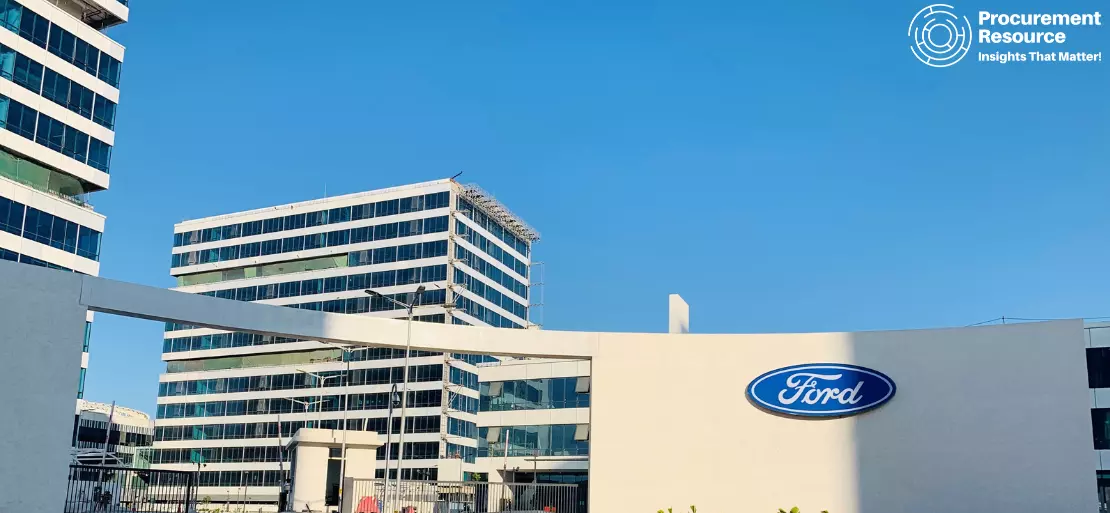 Ford Motor Company recently announced that it would stop producing cars in India because it does not see a road to profitability in the country, making it the latest carmaker to quit the big growth market dominated by the Asian competitors.
Ford and India's Mahindra & Mahindra failed to reach an agreement on a joint venture arrangement that would have allowed Ford to continue building cars at a lesser cost while ending its independent operations.
Ford said it had considered a number of different options for India, including partnerships, platform sharing, contract manufacturing, and the sale of its production units, which is currently being discussed.
According to the Federation of Automobile Dealers Associations (FADA), the move is anticipated to adversely impact the 4,000 employees working in Ford Motor Company directly and around 170 dealers who had already made investments of approximately USD 2,000 crores and employed 40,000 people and have about 391 outlets.
The automotive company is expected to take a hit of approximately USD 2 billion and blamed the decision of moving out from the country due to lack of profitability. Ford struggled to gain more passenger vehicle customers and holds less than 2% of the market share.
Ford India had appointed multiple dealers as recently as five months ago. These dealers would be the most hit. This was the fifth big exit from India since 2017, after General Motors, Man Trucks, Harley Davidson, and UM Lohia, besides multiple small electric vehicle players.
The exit of large multinational corporations from India does not reflect well for the country, which has had high unemployment rates during the pandemic. General Motors' decision to exit non-profitable activities in a few locations, including India, Russia, and Western Europe, prompted the company's withdrawal in 2019.
Harley-Davidson exited India as part of their 'Rewire' plan to concentrate on a few key areas, including North America, Europe, and parts of Asia. During April-June 2020, the corporation lost about USD 96 million. Although this may not be a significant loss, it does indicate a lack of demand in the near future. The COVID-19 pandemic and subsequent lockdown have only worsened the situation for automakers, who were compelled to close their retail shops during the lockdown.
In August this year, Indian wholesale auto sales fell 12% year-on-year. The industry cited the increase in car costs on a continuing semiconductor shortage that has hampered the output and rising commodity prices. Adding to this is the recent rise in fuel prices, and vehicle demand is projected to remain weak, requiring corporations to rethink their strategies in a cost-conscious market like India.
Suzuki Motor Corp. of Japan dominates India's vehicle market with low-cost, mostly compact cars. Its Maruti Suzuki brand accounts for seven of the top ten sellers, with Hyundai Motor of South Korea accounting for the other three.
Ford's decision to leave India has ramifications for policymakers, particularly the 'Make in India' initiative. The basis of the 'Make in India' programme is 'Make in India, for the world,' which means it expects that global firms would use India as a production base for global supply chains.
Ford and General Motors did exactly that, but discovered that overseas orders alone were insufficient to maintain the kind of massive investments required to set up a large-scale, technology-intensive manufacturing operation.
The discontinuation of a major player in the industry will have an impact on used car prices. Potential consumers will now be concerned about the availability of components, the service network, and assistance from the OEM.
Ford will close its Sanand (Gujarat) facility in the fourth quarter of 2021, and its Chennai plant will end car manufacturing and engineering in 2022. Though it will continue to sell cars in India through imports, according to media reports, including high-end models like the Mustang Mach-e, Mustang, and Ranger. Ford will also continue to support dealers so that they can continue to serve existing customers.
Ford Motor Co. has promised to provide the customers with the company's aftermarket parts and warranty support services. The company will continue operating from select outlets in India to maintain its presence in India.
The automotive company also plans to expand the business in India by exporting the CBU and CKU units rather than indigenously manufacturing the vehicle. Ford will deliver electric and hybrid cars and work closely with its dealer networks to ensure maximum consumer satisfaction and efficient aftersales service.