Tesla Shares Fall Due to Supply Chain Disruption, Knocking Other EV Makers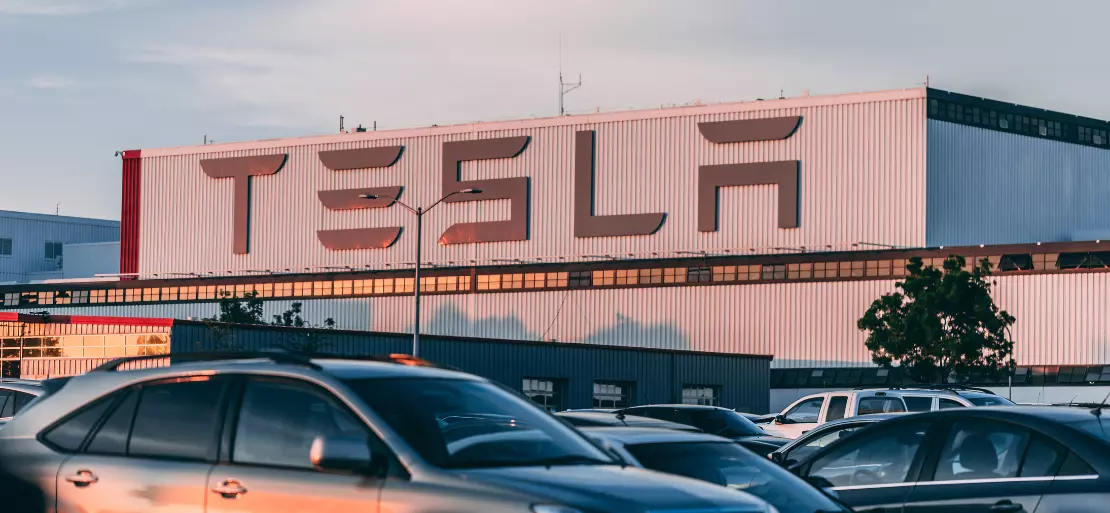 One of the most abundant and crucial components in electric vehicle batteries is experiencing demand challenges, demonstrating how supply chain issues are is becoming more severe and the value chain becoming progressively more expensive.
Tesla Inc's stock fell on Thursday, pulling down rivals after the leading electric car maker warned it would reschedule the release of new vehicles until next year due to supply chain bottlenecks that could extend all year.
Since then, Tesla's stock fell by 8%, down 30% from its November hike, and is on track for its most significant one-day percentage drop, after a supply chain warning accompanied the company's robust quarterly report.
An Austin, Texas-based manufacturer of automobiles announced strong sales of its mass-market models, with fourth-quarter earnings of USD 2.88 billion, or USD 2.54 a share, excluding a few things. This was a new high, surpassing experts' expectations of USD 2.36 per share.
Tesla's facilities have been operating at less than full capacity for several quarters as the supply chain has become the primary bottleneck, a trend that is expected to continue through 2022.
On a quarterly conference call, Tesla CEO Elon Musk remarked that introducing new models like the Cybertruck this year will hinder volume growth due to supply chain issues that would only be remedied next year. According to Frank Curzio, CEO of Curzio Research, even Tesla has concerns. Other EV manufacturers will not be able to create these vehicles as quickly as they would want, causing many new models to be delayed until 2023. Furthermore, while Tesla expressed hopefulness about its Full Self Driving driverless system, Goldman Sachs analyst Mark Delaney said he and his colleagues are concerned about how quickly the company can attain full autonomy, given its past delays, including Tesla and other factors autonomous vehicles.
Other EV manufacturers' stocks also dropped, exceeding the NASDAQ's decline. Rivian Automotive Inc fell 9% and was on the path to close at its lowest level since the electric pickup truck maker's initial public offering in November.
The LCID stock price plunged for the third day in a row on Thursday, with bears erasing 144.10% of its worth. As a result, the Lucid stock price fell to USD 28.39, its lowest level in three months, before recuperating to USD 28.70 by the close.
Rivian is expected to lose USD 5.2 billion in 2022 as it ramps up manufacturing, according to analysts. Rivian's stock dropped 10.7% in Thursday's trade because of the news.
Lucid Group Inc was down 11%, Lordstown Motors Corp was dipped by 8%, and Nikola Corp was fell more than 7%. In addition, Xpeng Inc, a Chinese electric vehicle manufacturer, saw its stock drop nearly 9% in the United States.
Tesla said it tends to work best when something fresh is coming.

Musk stated that Tesla was not working on a model that would sell for USD 25,000, despite analysts claiming that it required such a car to meet the company's volume targets.
Following Tesla's release, at least six analysts boosted their price estimates. Some referred to strong growth forecasts as a solution to supply chain challenges.
The average analyst price target is now USD 1,087, about 26% higher than Tesla's existing rate of USD 862.89.
Adam Jonas at Morgan Stanley stated that Tesla has an integral, long-standing story. He added that Tesla will become a 10-factory company with an output of as many as 1 million vehicles from each factory by 2030.