Bayer Announced an Investment of EUR 1.3 billion to Promote Innovation in Life Sciences and Agriculture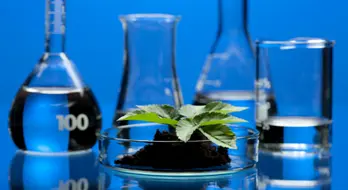 Bayer recently held its first Breakthrough Innovation Forum, focusing on long-term opportunities in health and agriculture through emerging technologies. The event followed Bayer's recent short- and mid-term pipeline updates for its Pharma and Crop Science Divisions. It provided additional insight into Bayer's ongoing efforts to drive long-term breakthrough innovations in the Life Sciences.
Renowned experts and Bayer executives demonstrated how a new wave of innovations would create new opportunities in next-generation healthcare and agriculture solutions to make agriculture more sustainable and less resource-intensive. In conjunction with the event, Bayer announced an increase in funding for its Leaps by Bayer impact investment unit of more than EUR 1.3 billion until the end of 2024.
Bayer's Leaps initiative takes a novel approach to addressing ten of humanity's most pressing issues, such as curing cancer and reducing agriculture's environmental impact. According to Jürgen Eckhardt, Head of Leaps by Bayer over the last seven years, the company has engaged more than 1.3 billion euros in a portfolio of more than 50 companies, aiming to shift core paradigms in the health and agriculture sectors.
He added that they will be willing to proceed on our good trajectory and provide financial support for the brightest minds working on solutions that truly make a difference for people and the planet as Bayer increases its investment in Leaps over the coming years.
Leaps have established several joint ventures, including JoynBio and the former portfolio company BlueRock Therapeutics, now fully owned by Bayer, and has successfully led several investment rounds. Recursion, an AI-focused company, working to find new drug treatments for lung fibrosis and other fibrotic diseases, is one example. Recursion successfully went public in April 2021. The CEOs of Leaps portfolio companies Cellino, Andes, and Ukko will speak at the Breakthrough Innovation Forum about their missions and technologies in health and agriculture.
The prospects of this new era of technological advancement in health are expected to significantly expand the toolbox of technologies and enable scientists all over the entire globe to confront areas of high unmet medical need. The convergence of biology, chemistry, and data enables fundamentally new approaches to disease understanding and treatment.
Breakthrough innovation enabled by new technologies allows us to treat symptoms and potentially stop or reverse disease progression and offers the promise of genuinely transformative treatment options for patients. Bayer is heavily investing in new areas of biomedical innovation, particularly cell and gene therapies.
Furthermore, Bayer is driving innovation through strategic collaborations with partners such as Mammoth Biosciences to capitalise on the collaborative benefits of partnerships. With eight projects in different stages of clinical development, the company's preclinical solid and clinical cell and gene therapy portfolio is already benefiting its pipeline.
These include leading programmes in Parkinson's disease, Pompe disease, congestive heart failure, and therapeutic areas with high unmet medical needs. Bayer has also significantly expanded its drug discovery capabilities with the acquisition of Vividion Therapeutics. This biopharmaceutical company uses novel discovery technologies to unlock high-value, previously unreachable targets with precision therapeutics.
Moreover, Bayer will introduce a more weather-resistant plant to the market. Short-stature corn can withstand extreme weather conditions caused by climate change, lowering the risk of crop loss, and contributing to food security. Thanks to its unrivaled digital farming platform, Bayer is a driving force in agricultural decarbonization.
The Bayer Carbon Initiative encourages farmers to use climate-smart practises like no-till or cover crops. Furthermore, it employs cutting-edge technology to quantify and track these practices' impact, emphasising Bayer's pioneering role and unique position in advancing digital capabilities for the food, feed, fuel, and fibre value chain.