Being Under Pressure and Persisted Flat Demand, Cotton Prices Continued to Drop in China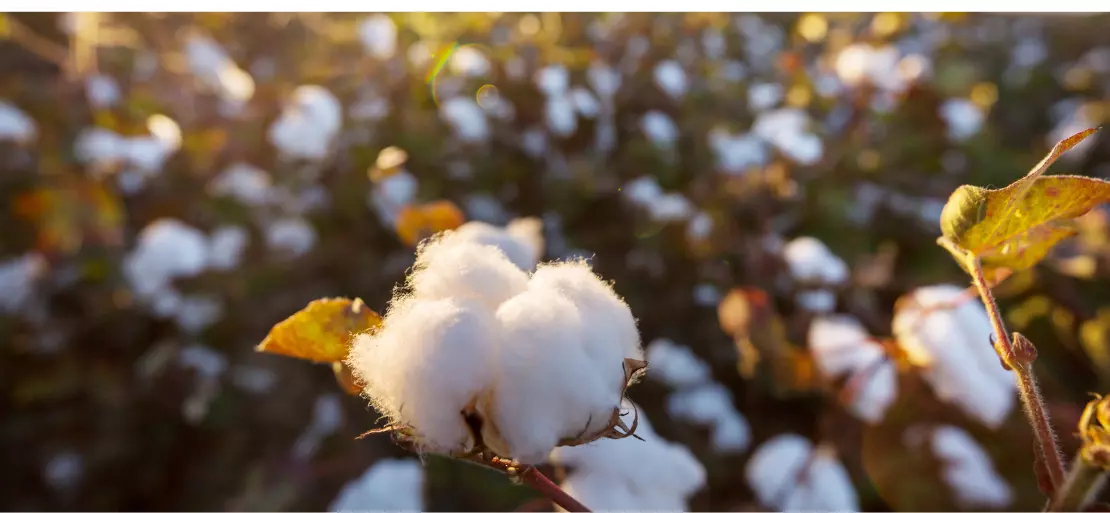 China's domestic cotton price index 3128B on February 21, 2022, was 22,783 RMB/tonne, down 39 RMB/tonne from the previous weekend. The paramount Zheng cotton 2205 contract price on February 21st was 21,325 RMB/e, up 105 RMB/tonne of the last weekend. As of February 20, 2022, 23,055,450 bales of cotton had been examined nationwide, amounting to 5.2068 million tonnes, a 6.7 percent decrease year on year.
Cotton futures on the ICE recovered last weekend, with the May contract trading at 121.16 cents and the July contract trading at 118.13 cents. Downstream textile enterprises mainly were operating normally, and there was some demand for warehouses renewal. Zheng cotton has recently made a strong correction, and yarn enterprises have increased their queries.
In general, the performance of downstream demand is flat, and cotton prices are under pressure. The cotton spot market is estimated to fluctuate at a high level in the short term. Moreover, the cotton sector in China is expected to decrease slightly from the previous year in 2021/22. Surveys of growers' intentions in Xinjiang, where most of China's cotton production takes place, indicate that the area is likely to remain unchanged.
Producers in the Yellow and Yangtze River Basins are expected to reduce space, particularly in the Yangtze Basin, following severe, weather-driven yield reductions. Yield in China is likely to fall in 2021/22 as Xinjiang's profit falls after a strong performance in 2020/21. Production is expected to decrease by 1.5 million bales from the previous year to 27.5 million.
Furthermore, the cotton area in India is also expected to fall slightly from the unusually high levels seen in 2019/20 and 2020/21, with less than a 2% drop in production. Still, India is expected to overtake China as the world's largest cotton producer in 2021/22 as China's crop declines significantly.
Additionally, cotton consumption in China is expected to rise in the market year (MY) 2021-22 (August 2021 to July 2022) due to increasing domestic and international demand for textiles and clothing. On the other hand, cotton production in China is expected to fall as the area of cotton harvested has decreased in the country's Yellow River and Yangtze River regions. Cotton acreage in Xinjiang remained stable, but it fell in the Yangtze and Yellow River regions due to low cotton farming profits.
In MY 2021-22, Xinjiang cotton is expected to account for 92% of China's cotton production. Experts predict that the Chinese government will restock the state cotton reserve with imported cotton. The auction sale of approximately 600-kilo metric tonne of reserve cotton began on July 5, 2021, and approximately 350-kilo metric tonne was sold by August 24.
The country's total domestic cotton consumption was 7.40 million 480 lb bales in MY 2019-20, rising by 16.22 percent to 8.60 million 480 lb bales in MY 2020-21. In MY 2021-22, it is approximated to increase slightly by 1.16 percent to 8.70 million 480 lb bales.