By 2030, Vietnam Intends to Double the Value of its Coffee Exports to USD 6 Billion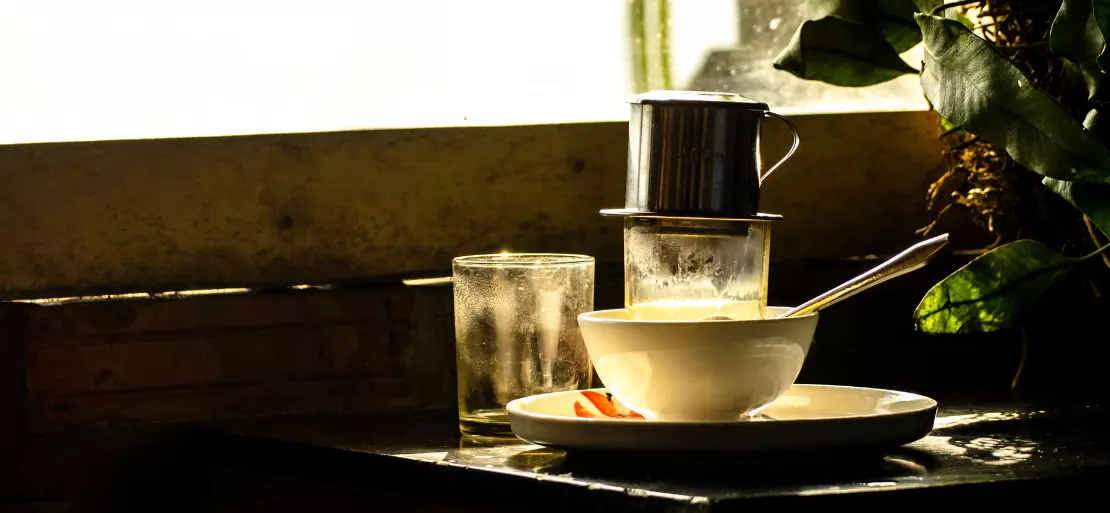 The Vietnam Coffee and Cocoa Association (Vicofa) wants to boost Vietnamese coffee exports by raising the processed coffee share from 10 percent currently to at least 25 percent by 2030, emphasising the European Union market. Vietnam is attempting to increase the value of its coffee exports by capturing a more significant portion of the worldwide processed coffee market through modernisation and a concentration on sales to the European Union. The Vietnam Coffee and Cocoa Association (Vicofa) says it plans to increase the amount of processed coffee it exports, including instant brands, from 10 percent now to at least 25 percent by 2030 to double the value of Vietnam's coffee exports to USD 6 billion.
Le Minh Hoan, Vietnam's Minister of Agriculture and Rural Development, stated that the Europe-Vietnam Free Trade Agreement (EVFTA) had given the domestic coffee sector a lot of prospects. The ministry plans to expand its agricultural export operations to the European Union, especially coffee, in the future. Simultaneously, it will develop a plan for Vietnamese farm goods to penetrate massive European distribution networks. He added that for Vietnam to meet this target, the country's coffee sector would have to adjust production, harvesting, and processing to climate change and green demand on the global market. Vietnam has 160 coffee roasting plants, 11 coffee blending plants, and eight instant coffee-producing plants. According to Vicofa, however, the number of instant-coffee processing units is relatively modest, with the majority working at or below capacity.
As per the news release, the Vietnamese government will assist businesses in constructing and strengthening coffee brands through marketing campaigns, image promotion, and design training programmes. After Brazil, Vietnam is the world's second-largest coffee grower, with Robusta accounting for nearly 95 percent of the country's yearly output of 30.1 million 60 kilogrammes bags. TNI King Coffee, the country's largest coffee exporter, revealed intentions to open 100 coffee shops in the United States by 2022, giving Vietnamese coffee brands a boost in the worldwide arena.
Soon after, Phuc Long Coffee & Tea, a fellow Vietnamese coffee brand, established its first US location in Garden Grove, California. Meanwhile, Jollibee Foods Corp, a Filipino hospitality company, wants to expand Highlands Coffee's worldwide shop reach. Vietnam and Colombia promised tighter connections in September 2021 to develop coffee-based tourism in both nations.
Massan Group, a Vietnamese conglomerate, has increased its investment in Phuc Long after obtaining a minority position in the firm less than a year ago. The group acquired a controlling share in Phuc Long Coffee & Tea, a Vietnamese coffee brand. In a deal valued at roughly USD 355 million, the Vietnamese conglomerate purchased an additional 31 percent share in the firm for USD 110 million, raising its holding to 51 percent. Masan's new investment in Phuc Long comes less than a year after the business purchased a 20 percent minority share for USD 15 million. According to a corporate filing, the revenues of that acquisition were utilised to deploy branded coffee and tea kiosks at Vinmart+ supermarkets in Vietnam, with pilot shops currently showing favourable results. In the coming year, Masan Group expects Phuc Long to generate sales of VND2.5-3trn (USD 110-USD 153 million) for the entire year of 2022. Phuc Long has roughly 80 brick-and-mortar stores in Vietnam and another 80 kiosk locations. The café franchise from Ho Chi Minh City established its first United States location in Garden Grove, California, in June 2021.