Construction Material Prices Jumped Nearly 20% in 2021; Despite Moderating in December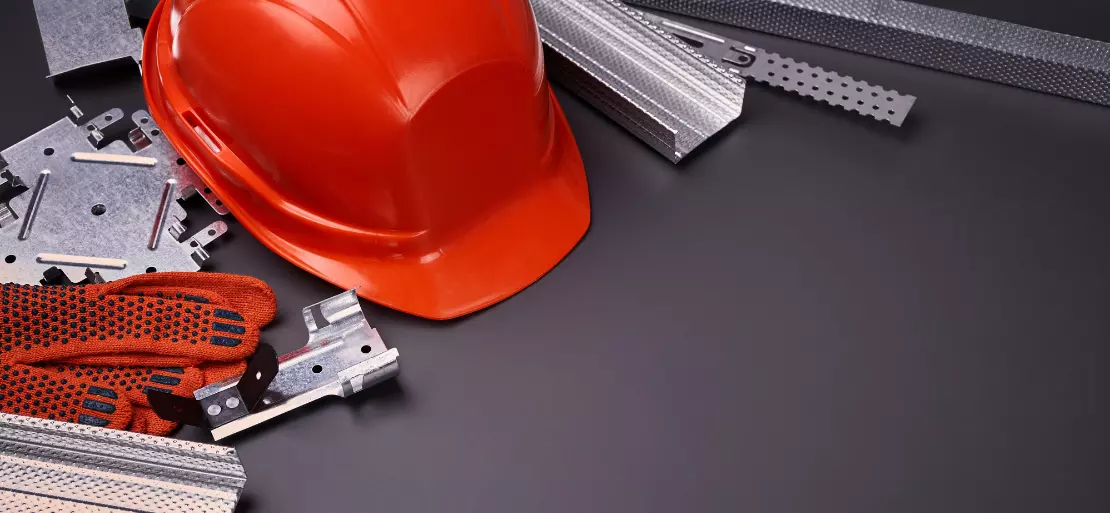 According to an analysis of government statistics issued on January 20, 2021, by the Associated General Contractors of America, construction material prices increased about 20% in 2021 despite a slight decrease in December. In addition, according to the association executives, a survey projecting the industry's prognosis issued the day before said contractors rank materials cost as a top concern for 2022.
Ken Simonson, the association's chief economist, stated that costs might not rise as steeply in 2022 as they did last year. Still, they are likely to remain unpredictable, with unpredictable prices and delivery dates for critical materials. The volatility can be as hard to cope with as steadily rising prices.
Fears about rising material costs and labour constraints in the construction industry are not new. For a long time, the industry has been concerned about a lack of skilled workers and people entering traineeships. COVID-19, on the other hand, has worsened both demand and supply issues, resulting in a roughly 18-month halt in material production due to national and worldwide lockdowns. In addition, the spread of the virus damaged raw materials, negatively impacting the providers' ability to harvest or mine, and presently as businesses recover from the pandemic, demand has skyrocketed, resulting in price hikes.
These price hikes are being felt across the spectrum in the construction sector. According to the latest survey conducted by the Construction Industry Federation (CIF), 80% of builders reported price increase for steel, with over 20% experiencing problems acquiring steel. In addition, as per Turner and Townsend, builders expect labour and material expenses to rise by around 4% and over 7%, respectively, in the coming 12 months. According to Compliance Week, the Suez Canal barricade in March 2021, which lasted roughly a week and impacted supply chains from Asia to Europe and beyond for several weeks, proved to be another significant jolt to the global supply system.
More than any other issue, material costs were cited as the primary concern by 86% of contractors in the association's 2022 Construction Hiring and Business Outlook Survey. The second most common concern, cited by 77% of the more than 1000 respondents, was material availability and supply chain interruptions.
The producer price index for new non-residential building inputs talks about the prices incurred by the manufacturers of goods and service providers such as suppliers and transportation firms says that the prices increased by 0.5% and 19.6% for the entire 2021. According to Simonson, these advances outpaced the new non-residential construction index growth, which measures what contractors say they would charge to erect five different types of non-residential structures. These indicators jumped by 0.3% for the month and increased by 12.5% from last year.
While costs for various building products dropped in December, they ended the year with significant increases. In December, the price index for steel mill products rose 0.2%, the smallest increase in 15 months, although it increased 127.2% year over year. The change in the diesel fuel index from month to month was 5.3%, while the year-to-date change was 54.9%. The price index for aluminium mill forms declined 4.9 % in December but grew 29.8% following 12 months, while the index for copper and brass mill structures was dropped 3.3 % in December but increased 23.4 % over the next year.
There were other certain prices that increased in December. The plastic construction products index rose 1.3% for the month and 34.0 % in 12 months. The timber and plywood indexes increased by 12.7 % and 17.6 %, respectively.
According to association officials, rising material prices threaten to derail an optimistic forecast for the construction sector in 2022. As a result, they have urged the United States administration to reevaluate its plans to increase tariffs on timber coming from Canada and maintain other trade obstacles that unnecessarily boost the expense of vital building products.
According to Stephen E. Sandherr, the chief executive officer of the association, increasing the prices of lumber and other materials will not help overcome the price rise, improve supplies of reasonable housing or support the economy's growth. As an alternative, the government must remove taxes and fight price increases.
As a result, the current material problem cannot be linked to a single cause but rather to the confluence of COVID-19, supply disruptions, increasing demand both nationwide and globally, and unusual weather conditions.