Construction of Chip Factory in Arizona Is 'Well Underway', Says TSMC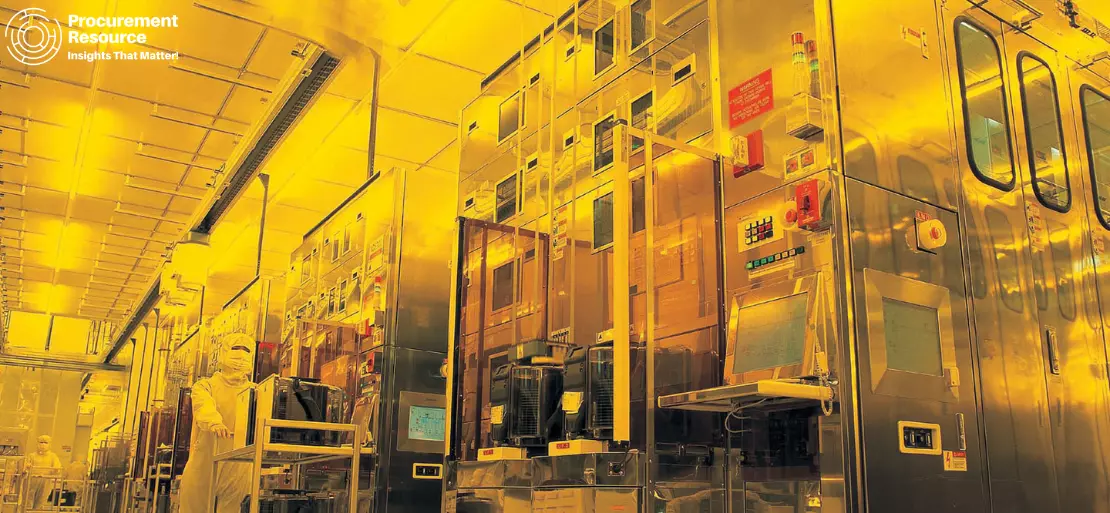 The chief executive of Taiwan Semiconductor Manufacturing Co Ltd (TSMC) on Tuesday said that the construction of a USD 12 billion computer chip factory in Arizona had begun. CEO C.C. Wei said the planned factory remains on track to start volume production of chips using the company's 5-nanometer production technology which is planned to start in 2024, at the company's annual technology presentation to clients and investors, which was held online for the second year in a row due to the pandemic. TSMC intends to build up to six factories at the Arizona location over a 10-to-15-year period.
With customers including Apple Inc., Nvidia Corp., and Qualcomm Inc, TSMC is the world's most advanced chips manufacturer. As a result of this year's semiconductor shortages, governments around the world are attempting to expand domestic chip production to solidify their supplies. The Biden administration is working with Taipei and TSMC to alleviate the chip shortage and intends to spend billions of dollars to assist domestic chip manufacturers.
According to government and industry authorities, a solid domestic chip manufacturing sector is vital for the economy and national security. Even though American chip companies like Qualcomm Inc and Nvidia Corp dominate their industries globally, most of their chips are made in Asia.
TSMC is anticipated to be one of several businesses vying for a share of the USD 54 billion in chip industry subsidies approved by the United States Senate last week, including Intel Corp and Samsung Electronics Co Ltd. Samsung is developing a USD 17 billion factory adjacent to an existing facility in Austin, Texas. At the same time, Intel has committed to two more major fabrication factories in Arizona. Some of the government officials are concerned that TSMC subsidies will benefit Taiwan more than the United States, where the business will most likely continue to undertake research and development. However, international companies are not excluded from the United States subsidy package.
TSMC, the world's largest semiconductor manufacturer on contract, has risen to the forefront of the global supply chain equation due to a worldwide chip shortage that is affecting industries ranging from consumer electronics to automobiles. Since the COVID-19 pandemic began, its stock has surged, making it the most valuable manufacturing business in Asia. TSMC has a market capitalisation of USD 563 billion, more than double than that of Intel's, another leading semiconductor manufacturer.
In April, TSMC unveiled a USD 100 billion investment plan to expand capacity at its factories over the next three years. This figure includes USD 30 billion in expenditures this year. Wei also stated that the company has developed a version of its 5-nanometer chipmaking process that has been certified for use by automakers for advanced applications such as artificial intelligence, though the new offering is unlikely to alleviate current chip shortages due to the scarcity being of less advanced chips. He stated that the volume production of TSMC's next generation of 3-nanometer chipmaking technology would begin in the 2nd half of next year at the company's Fab 18 unit in Tainan, Taiwan.
According to Taiwan's investment commission of the ministry of economic affairs, TSMC is building a 12-inch wafer fabrication unit in Phoenix, which is slated to commence volume production in 2024. The majority of TSMC's chips are made in Taiwan, but it also has older chip manufacturing facilities in Washington in the United States and China.
TSMC is the world's most sophisticated chip manufacturer. Its investment plans are being intensively scrutinised in the face of a global chip scarcity and new government attempts in the United States and Europe to subsidise semiconductor output. Officials from Europe, Japan, and Korea have also asked Taiwan to assist them in addressing potential economic risks caused by chip shortages in automobiles. Because of the chip shortage, the automobile industry is expected to lose USD 110 billion in sales this year.