Crude Oil Prices May Again Cross USD 100 per Barrel Amid Growing Geopolitical Risk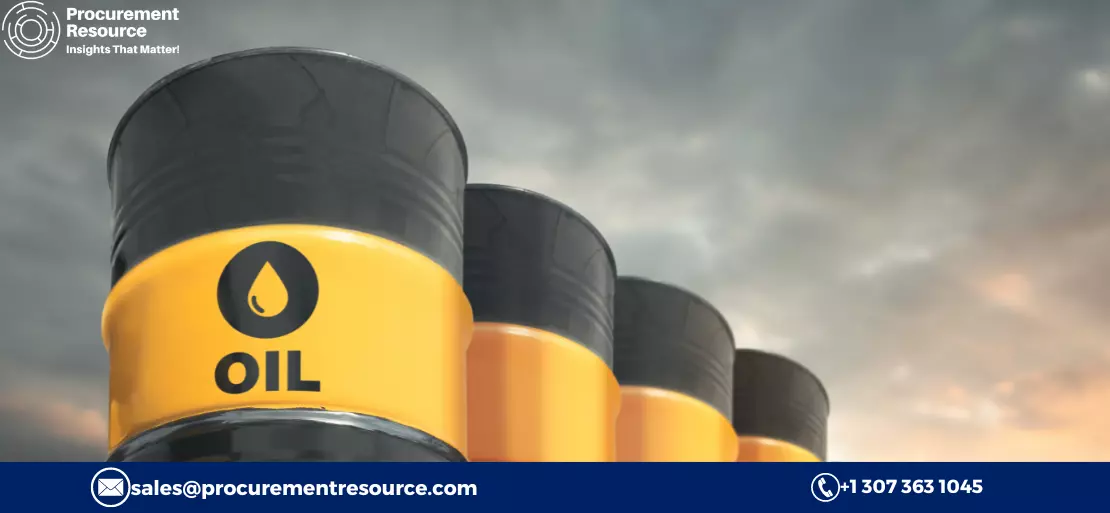 The crude oil price has been erratic this week due to industry reports, data, and geopolitics. The Organization of Petroleum Exporting Countries (OPEC) reduced its fourth-quarter demand projection earlier this week. Additionally, they lowered their outlook for 2023, which resulted in a Monday decline. The International Energy Agency (IEA) indicated that inventories in industrialised economies are at their lowest level since 2004, which has driven up the price of black gold.
The November Oil Market Report (OMR) from the IEA also revealed that OPEC's output is still below its quota objective by more than a million barrels per day. Then, the US PPI came in below expectations, reading at 0.2% month-over-month in October as opposed to the expected and previous 0.4%. Up until the end of October, producers faced an annual increase in prices of 8.0% as opposed to the expected 8.3% and preceding 8.5%.
Request Access For Regular Price Update of Crude Oil
This PPI result followed last week's US CPI, which came in below expectations. There was conjecture that the Federal Reserve's tightening might not be as harsh as anticipated before the data because of indications of muted pricing pressures.
Impact of Missile Attack in Poland by Russia on Crude Oil Prices
After the data, allegations of a missile blast in Poland near to the Ukrainian border began to disseminate. This triggered fears about the Ukraine War intensifying and what it may possibly imply for global health and energy productivity in general. The White House has not yet acknowledged media stories that blamed Russia for the incident.
Moscow has denied any participation and said the blast was an intentional escalation of the crisis. The WTI futures front contract's price range was USD 84.06 to USD 88.68 before it settled at USD 86.92. Across today's trade with Asia, it has remained close to this level. Similar volatility was seen in the Brent futures market, which is currently near USD 94.
Rise in COVID-19 Cases in China and its Control Measures are Decreasing the Crude Oil Demand
After plummeting over 3% in the course of European and US trading hours, crude oil prices are hardly moving in Asia-Pacific trading. The upswing of COVID-19 occurrences across China, which has compelled Chinese authorities to step up containment measures, is harming the commodity's demand prospects. These viral restrictions diminish economic output, which lowers oil use.
The southern Chinese manufacturing hub of Guangzhou tightened its regulations on Wednesday as transmission soared despite earlier attempts to contain it. More than 50% of the city's eleven districts that are in some kind of lockdown may rise during the next few days. The city reported more than 2,500 instances.
A surprise crude oil inventory builds in the United States added to the selling. The US Energy Information Administration (EIA) reported a USD 3.9 million-barrel build for the week ending November 04, 2022. That was well above the USD 1.36 million-barrel consensus forecast.
There was a fall in gasoline and distillate fuel inventories, even though it was not as much as it was anticipated. Along with it the production of those fuels increased to an average of USD 9.8 million barrels per day for gasoline and USD 5.2 million barrels per day for distillate fuel.
Read More About Crude Oil Prices Production Cost Reports - REQUEST FREE SAMPLE COPY IN PDF
The differential between the current and contract WTI crude oil prices declined to 0.80 from 1.23 at the beginning of November. Generally speaking, a declining trigger spread indicates that prices are headed lower.
According to market experts, the Port Arthur, Texas, refinery began bringing its distillation unit back online on Wednesday following a maintenance hiatus. The Motiva Enterprises-run refinery, which can produce more than 600,000 barrels of petroleum per day, is the biggest in the country.
As per Procurement Resource, amid rising geopolitical risk, the price of crude oil may once more surpass USD 100 per barrel. Apart from there are claims of a missile explosion in Poland close to the Ukrainian border that sparked worries about the Ukraine War escalating and what it might mean for global health and energy output in general. Besides, after dropping more than 3% during European and US trading hours, crude oil prices are barely moving in Asia-Pacific trading as well primarily due to the rise of COVID-19 instances across China.