DSM Reduces Vitamin C Production Due To Lower Realization And Muted Demand From The International Market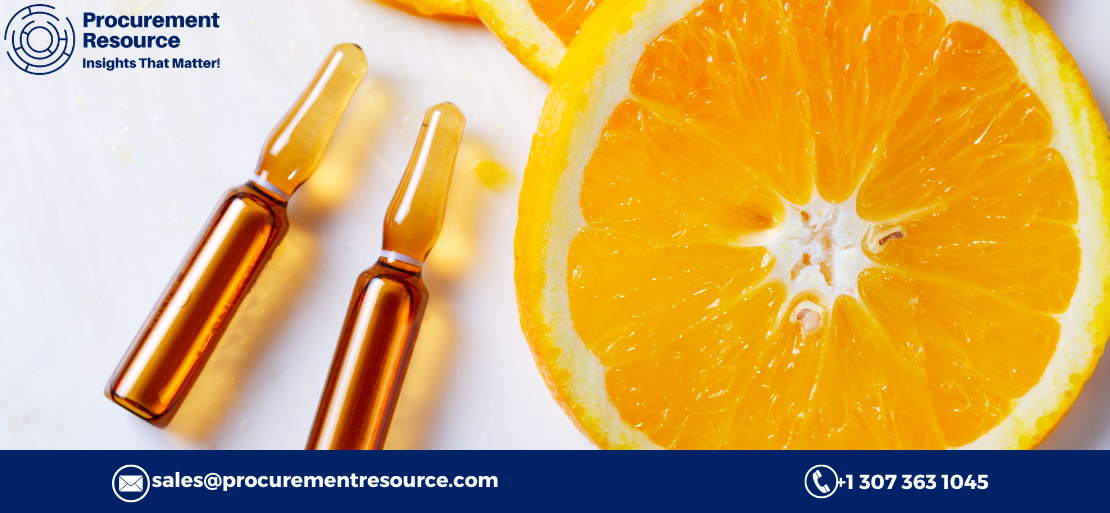 DSM is Temporarily Reducing Its Vitamin C Production in China in The Middle of Shifting Market Dynamics.DSM will immediately alleviate its vitamin C production at its China-based facility, Jiangshan. It stated that the situation would be re-evaluated at the end of January 2023, following the Chinese New Year.
Royal DSM is set to implement a significant reduction in the production of vitamin C at its Jiangshan plant in China which is expected to be effective immediately. The Dutch multinational will evaluate going back to regular production levels in 2023 following the Chinese New Year.
The downshift in production arrives during "unsustainable" current pricing, which has led to the resumption of standard output levels unviable at the China facility. Yet, the company's Quali-C production in Scotland, Dalry, remains unaffected.
The allocation processes were activated all over the global DSM production network to guarantee a persistent vitamin C supply.
According to the company, this local, momentary action reinstates its strategy of leveraging its global production infrastructure to secure a sustainable and profitable long-term production of essential vitamins. Declining output also aids its goal of lowering its working capital.
Steering Volatility in the Market

This year DSM has been made to react to complex and competitive market dynamics for other products. During November, it was coerced into raising the prices for its vitamin products manufactured in Europe.
Within the same month, the company disclosed that it would halt the production of its Rovimix vitamin A at its establishment in Sisseln, Switzerland, as a result of soaring energy prices. The shutdown is anticipated to begin in January 2023 and prevail for two months.
DSM Jiangshan Pharmaceutical (Jiangsu), which was established in 1990, holds the status of the leading vitamin C manufacturer worldwide. The plant uses a developed two-step-fermentation technology that protects the fermentation's core technical processes, i.e., extraction and crystallization.
In 2018, the company made an investment of around EUR 50 million (USD 52.6 million) in order to boost its production of vitamin C in Jiangsu with enhanced environmental sustainability and employee safety conditions.
Within the exact year, the prices of vitamin C gambolled to more than USD 15 per kg as China imposed stricter environmental policies, which led to about 30 percent reduced capacity. The surge in prices provided a once-in-a-while effect to DSM's registered EUR 415 million (USD 436.2 million) sales revenue in 2018.
Demand For Supplement Varied

As per the latest Immunity Report by DSM, the COVID outbreak led many people to start prioritising their immune health for the whole year and not just during sickness. Hence, this has resulted in many people taking an interest in immune-supporting supplements.
But rather than concentrating on vitamin C (the powerhouse of immunity), the company report indicated that 88 percent of the global population has suboptimal levels of vitamin D, facilitating market opportunities in the sector.
As per the DSM advisory, the brand needs to mix vitamin D with other immunity-enhancing minerals and vitamins, including vitamins B6, B12, C, zinc, and herbs, to make the products more attractive to consumers.
In the meantime, the report showed that clients are shifting towards trading privacy for personalised nutrition along with a more holistic way of enhancing sleep and relieving stress by using supplements.
According to Procurement Resource, the article states that DSM is going to halt the production of Vitamin C in its China-based facility, Jiangshan, during the shifting market dynamics. According to the company's report, it was found that most consumers started to shift their preference towards immunity-boosting products as a result of the COVID outbreak. However, it was discovered that consumers had higher instances of Vitamin D deficiencies instead of Vitamin C (the powerhouse of immunity), which led to an increased demand for blended supplements that comprised Vitamin D along with other nutrients like vitamins B6, B12, C, zinc, and herbs.