Gilead's USD 21 Billion Acquisition of Immunomedics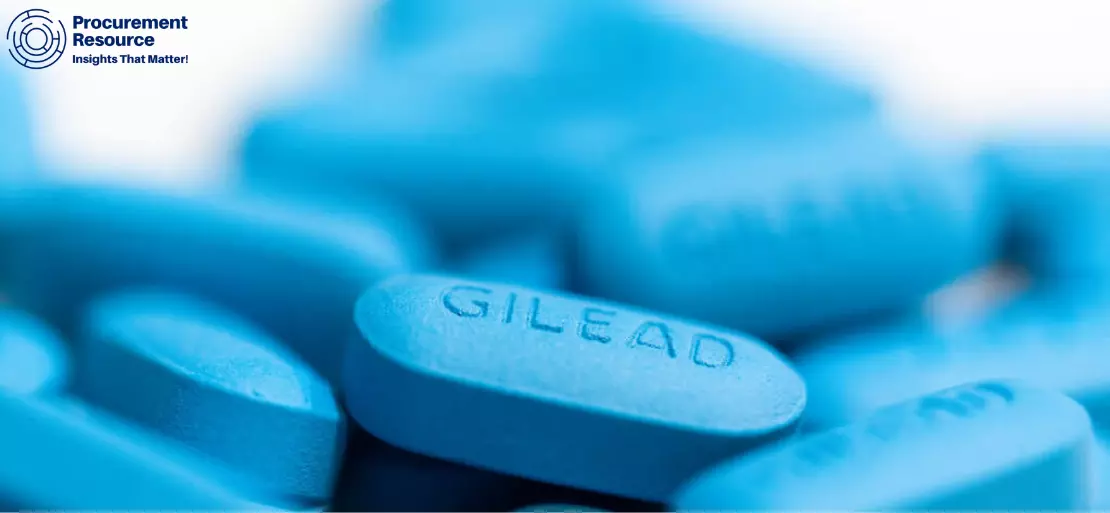 Gilead Sciences, an American biopharmaceutical company, which has its headquarter in Foster City, California, will acquire biotech company Immunomedics Inc. in a deal worth USD 21 billion as declared on 13th September. Gilead's offer is expected to be funded with USD 15 billion with cash-in-hand and the rest USD 6 billion with a newly approved debt. The entire transaction will be completed in the fourth quarter of 2020. The Immunomedics acquisition is one of the many contracts by Gilead this year with an aim to expand its oncology portfolio.

Gilead Sciences is an America-based biopharmaceutical company operating from Foster City, California, which researches, develops, and commercialises drugs across the globe. Over the years, the company has worked on antiviral drugs used in the treatment of hepatitis B, hepatitis C, and influenza. Currently, the company is working on an antiviral drug called Remdesivir for the treatment of patients suffering from coronavirus.

Immunomedics Inc. is also a pharmaceutical company based in New Jersey, United States. The company's main interests lie in the development of antibody-drug conjugates for the treatment of cancer. The company is better known for its antibody-drug called Trodelvy, a class described by researchers as "guided missile" that zero in on tumours to release cytotoxins that deliver up to 10,000 times the potency of standard chemotherapy while minimizing the damaged tissue to a healthy tissue.
Gilead's acquisition of Immunomedics represents significant progress in Gilead's strong and diverse oncology portfolio. The deal will allow access to Immunomedics' breast cancer treatment drug, Trodelvy, to Gilead, which has recently been granted FDA approval in April for a tough and aggressive type of breast cancer. Trodelvy is a transformational drug meant for a challenging cancer, and Gilead plans to explore its potential to treat other forms of cancer.

With the rapid expansion of Trodelvy's benefits for patients globally, Gilead will add commercial, medical, regulatory, and manufacturing expertise, which will accelerate the demand for Trodelvy through development and reach more patients across the globe.

Gilead will not only help with its expertise but also with its established infrastructure and operations in Japan and Europe in order to facilitate the launch of Trodelvy outside Asia.

With Gilead acquiring Trodelvy with Immunomedics, they will have access to an approved third-line treatment drug for triple-negative breast cancer or TNBC. TNBC represents around 15-20% of all cases of breast cancer and has been considered to be the most aggressive form of breast cancer. Trodelvy was launched in the market in May 2020 and showed significant commercial potential for mTNBC.

In addition to Gilead's accelerating revenue growth, the acquisition of Immunomedics is expected to be proven accretive to Gilead's non-GAAP EPS by 2023 and significantly increasing thereafter.

Under the terms of the merger, Gilead will commence a tender offer to acquire Immunomedics' outstanding shares from their common stock. This offer was made at USD 88 per share, representing a premium of about 108% per the last closing price, which was at USD 42.25. Gilead will then acquire the remaining not tendered shares in a secondary step. The tender offer, however, is not subjected to a financing condition and will be funded by USD 15 billion with cash-in-hand and the other USD 6 billion with an approved debt.

Followed by this deal, Gilead is expected to obtain an investment-grade credit rating and believes that the deal will not alter its stated capital allocation strategy or its commitment to grow and maintain its dividend over the period of time.
Gilead has hired Lazard and Morgan Stanley & Co. LLC as its acting financial advisors while Immunomedics have hired Centerview Partners LLC and BofA Securities.

Gilead's acquisition of Immunomedics will bring a wider market reach for the breast cancer-treating drug and also increase the oncology portfolio of the company. The deal will also increase the stature of Gilead Sciences further in the North American market.