Global Green Hydrogen Project Crosses 134 GW By 2030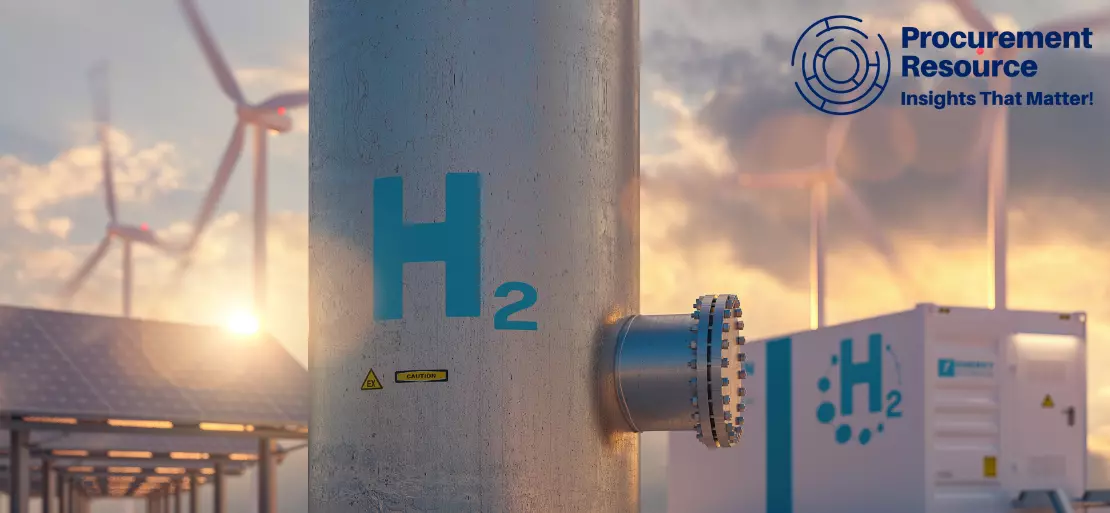 According to the latest report of the International Energy Agency (IEA), if all the green hydrogen projects declared up to date are built on the authority of plans by developers, there would be 134GW of electrolysers in place globally by 2030.
Additionally, this calculated number is still way behind by six times compared to the 850GW installed capacity needed by the decade end to be on track with the net-zero emissions project by 2050.
The announcement made for the green hydrogen projects capacity has exceeded twice in the last 12 months, improved from the previous year's 54GW. In addition, the 2030 figure would be at 240GW if the projects (the ones that have not advanced past a co-operation agreement between potential partners) of the early stage are counted.
Request Access For Regular Price Update of Global Green Hydrogen
The 134GW figure would result in a production of 9-14 million tonnes of green hydrogen annually in 2030, which is comparatively less than a fifth of the yearly 94 million tonnes of primarily grey hydrogen production.
According to the report, if all the pipeline projects are implemented, 7-10 million tonnes of blue hydrogen will be ready by 2030. However, it also states that these plants will not be cost-efficient compared to green hydrogen in Europe unless and until the natural gas price drops to the previous levels from the soaring prices.
Up until now, just 9.5GW of electrolyser capacity has attained a final investment decision (FID), and many planned clean hydrogen projects will not begin as they were supposed to as a result of several delays like securing budgets.
Vattenfall sponsors a pilot facility in Sweden in a 100GWh green H2 belowground cavern
A state-owned energy company based in Sweden, Vattenfall has authorised a storage pilot facility for green hydrogen inside a cavern with a capacity of 100GWh. An HYBRIT facility in the north of Sweden, Luleå, is a collaborated effort between the steel companies Vattenfall along with SSAB as well as LKAB, an iron ore supplier. Its opening was in June, and after the completion of the initial pressure tests, it is now filled with hydrogen gas with a maximum functioning pressure of 250 bar. It is undergoing a test period of two years till 2024.
Awards for a North Sea green hydrogen project's technical feasibility study
The H2opZee pool incorporating Neptune Energy and RWE declared a sequence of awards for technical feasibility study contract to Siemens Gamesa, a wind turbine manufacturer, as well as Enersea and H2SEA, both Dutch engineering contractors, in order to embrace a concept engineering work admitted in the project's feasibility phase. The consortium's goal is to create the H2opZee offshore green hydrogen project before 2030 in the North Sea.
Read More About Global Green Hydrogen Production Cost Reports - REQUEST FREE SAMPLE COPY IN PDF
As per Procurement Resource, the several initiatives and planned plant projects for green hydrogen manufacturing are crucial to reach the net zero emissions goal set for 2050. However, the many hindrances along the way, including budget allocations, are delaying the process. Currently, the goal is way behind its track towards completion.