Godrej Agrovet Profit Before Tax Heightens by 92.4 percent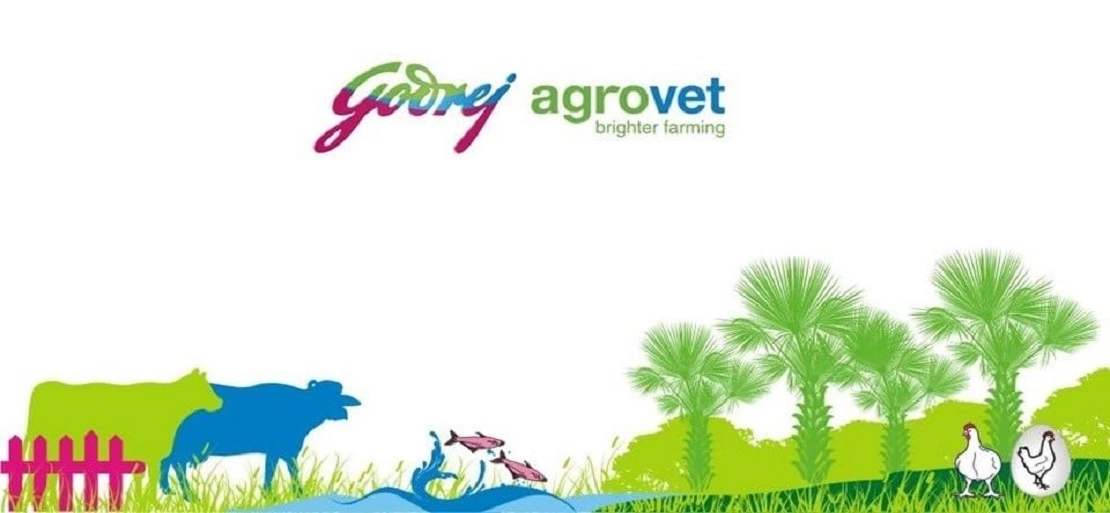 Godrej Agrovet Limited's Q4 FY22 Net Income (PBT) grew by 92.4 percent year-on-year to INR 129.6 crore from INR 67.4 crore in Q4 FY21 (reported growth of 144.0 percent year-on-year).
The group's financial total income for Q4 FY22 climbed by 44.9 percent year over year to INR 2,133.9 crore from INR 1,472.4 crore in Q4 FY21. Consolidated EBITDA for Q4 FY22 improved by 55.3 percent year-on-year to INR 193.3 crore from INR 124.5 crore in Q4 FY21 (reported growth of 82.0 percent year-on-year).
The consolidated total income for FY22 increased by 33.0 percent year on year to INR 8,385.7 crore from INR 6,306.3 crore in FY21. Profit without tax in FY22 climbed by 22.4 percent year on year to INR 486.8 crore, excluding non-recurring and extraordinary items, from INR 397.6 crore in FY21 described a progress of 26.3 percent year on year.
Godrej Agrovet Limited's Managing Director, B. S. Yadav, remarked on the results that in the financial year 2021-22 proved to be good for Godrej Agrovet as it performed amazingly well in terms of top-line increase with ongoing improvement in profitability.
He added that they had a successful year in FY 2021-22, with their highest ever total revenues of INR 8,385.7 crore, up 33 percent year on year, and a 22.4 percent increase in consolidated profit before tax.
B.S. Yadav further stated that the Animal Feed business had double-digit volume growth in all four quarters with increased market penetration. Throughout the year, the Vegetable Oil business benefited from increased oil prices and improved efficiency levels, with segment results increasing by 2.9x year over year.
Due to irregular and unequal monsoon, it was a difficult year for the Standalone Crop Protection company. During peak season, this limited product application options. He said that as the company concentrated on channel hygiene, this was exacerbated by larger sales returns and increased provision for doubtful debts.
According to B. S. Yadav, Astec Lifesciences announced another year of solid growth, with total revenues up 22.1 percent and profit before taxes up 36.0 percent year over year. Greater export fulfillments were bolstered by a promising product mix and enhanced operational competence.
Margin difficulties offset strong volume growth due to exceptional input cost inflation in their food operations. He said that the Creamline Dairy, their Dairy business, saw significant market share gains in critical value-added products, with topline growth of 13.8 percent.
However, profits shrank due to difficulties passing on rising milk procurement, shipping, and packaging expenses. Similarly, favourable demand dynamics in the Real Good Chicken (RGC) and Live Bird sub-segments of the Poultry and Processed Food sector were countered by unpredictable live bird pricing and rising commodity inflation.
During the year, Godrej Agrovet also worked on attaining long-term sustainability goals defined by the Group's Good & Green vision. The Indian agriculture sector engages in the Climate Disclosure Project's (CDP) carbon and forest disclosure. Climate and palm submission CDP scores for GAVL are higher than the global averages.
They also made significant progress toward our 2025 sustainability goals, such as obtaining 69 percent of our energy from clean, renewable sources versus a target of 90 percent; becoming a water positive company by conserving six times more water than we consume and sequestering 89 percent of total CO2 emissions versus a target of 100 percent to become a carbon-neutral company.