New Capacities Have Been Announced for Green Hydrogen Manufacturing in Europe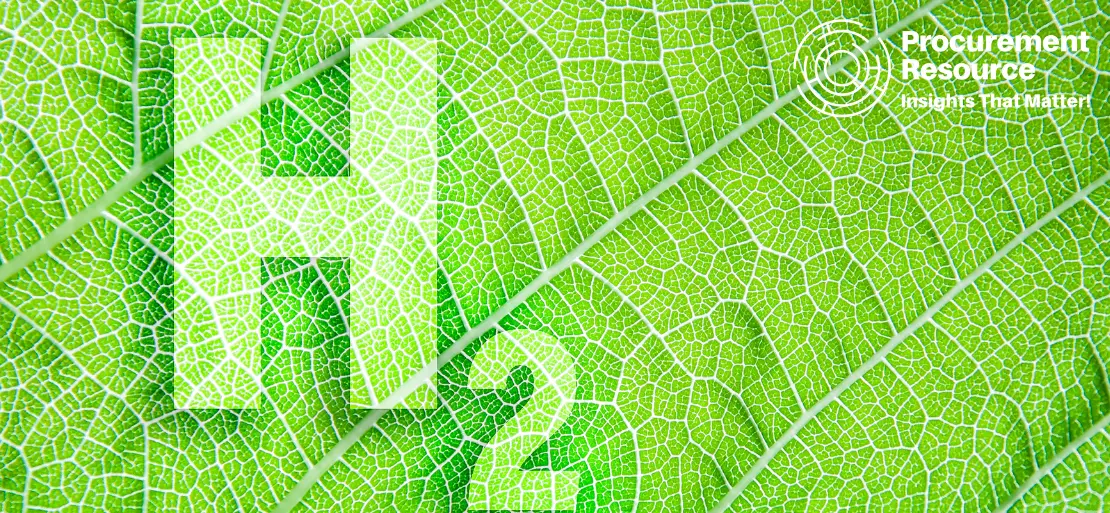 The subsidiary of Maire Tecnimont S.p.A., NextChem, has been offered a contract for Pre-FEED engineering services by MadoquaPower2X. This is done to announce the development and operation of an integrated green ammonia and renewable hydrogen plant situated in Sines, Portugal.
The deal was sealed in the attendance of the Secretary of State for Environment and Energy – Government of Portugal, H.E. Joao Galamba, in Gastech. The motive behind establishing Pre-FEED engineering services was to do a prior review of the study, technology, and process, along with logistics and modularity analysis. To take on the licensing and permitting for the project, front-end stacking of production is necessary.
Request Access For Regular Price Update of Hydrogen
The annual production goal for green hydrogen is 50,000 tons, for which MadoquaPower2X plans to use 500 MW of electrolysis capacity along with renewable energy. The production will be done in a 500,000 kt/y capacity green ammonia plant with approximately 600,000 t/y CO2 radiations prevented in this primary stage.
On an industrial scale, this will be the primary plan to get fitted at the Sines' upcoming energy and technological center. The association aims to develop, install, and operate the project with top-tier safety and environmental standards.
This will be situated in ZILS, in the Sines industrial zone, in Portugal, and will create economic development through a classified sustainable activity in accord with the recent EU Taxonomy. The project is focused on setting up an export energy carrier value chain between Northwest European destinations and the Port of Sines (Portugal).
Apart from this, Maire Tecnimont also declared that its divisions Stamicarbon and Tecnimont were given various new agreements and order alterations for authorising, as well as engineering services and EPC events, for a total estimate of about USD 96 MM. The following projects have been offered by global clients in Europe, Nigeria, the Middle East, and the Far East.
An African FEED contract for a 100,000-bpd refinement factory has been granted to Tecnimont by African Refineries Port Harcourt Limited, which is awaited to start operations in 2025.
Hydrogen technologies stayed resilient during the global COVID-19 pandemic, with their development continuing in 2020. With ten governments globally shifting towards hydrogen strategies, it was a good year for low-carbon hydrogen production and policy action.
The installation of around 70 MW of electrolysis capacity was recorded, which is double the prior year. Furthermore, two hydrogen-producing facilities that make hydrogen from fossil fuels with CCUS started their operations, extending production capacity by 15%.
Despite that, there is still a long way to go to achieve the Net Zero Emissions by 2050 Scenario. In addition, the demand for low-carbon hydrogen applications is still low, restricted to only road transport. Due to this, additional efforts are required to create demand and minimise emissions as a result of hydrogen production.
The demand for hydrogen was 90 Mt in 2020, with around 70 Mt being utilised as pure hydrogen below 20 Mt combined with carbon-containing gases in steel manufacturing and methanol production. The demand was almost all for industrial and refining uses. At the moment, chiefly fossil fuels are producing hydrogen, which in turn results in near to 900Mt of CO2 emissions annually.
Read More About Hydrogen Production Cost Reports - REQUEST FREE SAMPLE COPY IN PDF
As per Procurement Resource, the Net Zero Emissions 2050 goal to minimise emissions caused by hydrogen production is still far from over. The use of production methods to manufacture green ammonia is aiding the sector's aim. The developing hydrogen demand and innovation in production technologies will likely create newer opportunities.