International Energy Agency Projects Global Oil Demand to Approach Its Pre-Pandemic Levels in 2022 as Omicron Suspicions Diminishes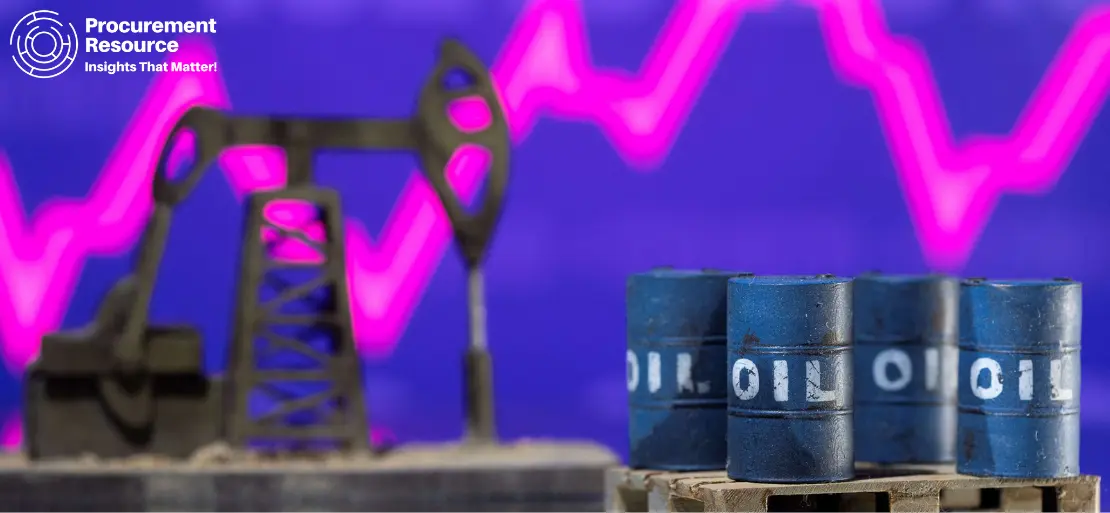 The International Energy Agency (IEA) said on Wednesday that global oil demand would reach pre-pandemic levels this year, thanks to rising Covid-19 immunisation rates and the fact that subsequent virus waves have not been strong enough to warrant a return to harsh lockdown measures. A significant portion of the population would have received protection through infection or vaccination, based on the present rate of transmission, said the collective. As a result, mobility constraints in the second part of the year may be modest. According to the IEA, as fears of the newest coronavirus wave fade, global oil consumption is expected to approach pre-pandemic levels in 2022, potentially resulting in another unstable year of oil prices. The IEA upped its demand predictions for 2021 and 2022 by 200,000 b/d in its monthly oil market report, citing clear indicators that the omicron variant's influence on economic activity and oil demand remained relatively muted.

The IEA reported that world demand 'defied expectations' in the fourth quarter of 2021, rising by 1.1 million b/d to 99 million b/d, an upward revision of 345,000 b/d from its prior report. As per IEA, the low stockpiles and declining spare capacity imply that oil markets could be in for another tumultuous year in 2022 if demand continues to rise higher or supply disappoints. The IEA's latest study was released as oil prices hit new seven-year highs of nearly USD 88 per barrel, bolstered by a growing consensus that demand and supply balances are tightening this year, with some market analysts expecting Brent futures could hit USD 100 per barrel later this year. As far as supply is concerned, the IEA expects OPEC+ spare capacity to fall to 2.6 million b/d later this year from roughly 5 million b/d presently, assuming the producer group continues to unwind its supply restrictions while Iran remains under sanctions.
If OPEC+ continues to unwind its COVID cutbacks, the IEA estimates it to pump 1.5 million b/d above the call for its crude in the first quarter of 2022. OPEC+ crude output is expected to rise to 1.7 million b/d over the forecast by the second quarter, according to the IEA. However, due to limited Russian oil production growth capability, the IEA cut its prediction for non-OPEC oil supply by 100,000 b/d to 66.5 million b/d. According to the IEA, to reflect the current government targets, Russia's oil supply for 2022 has been cut down by 130,000 b/d, with crude oil capacity set around 10.2 million b/d.
Non-OPEC oil supply growth is expected to be 1.8 million b/d in 2022, unchanged from last month's forecast. As a result of higher pricing, US oil output is expected to climb by 1 million barrels per day on average, to 17.7 million barrels per day. Ecuador, Libya, and Nigeria were also resuming their operations. Overall, if OPEC+ fully unwinds its cutbacks in 2022, the world oil supply may increase by 6.2 million b/d, anticipated by the IEA, compared to a 1.5 million b/d increase in 2021. IEA stated that in November, OECD industry stockpiles fell to seven-year lows, to 2.76 billion barrels, an increase of 6.1 million barrels month over month and 354 million barrels year over year.
The data suggests that the global oil inventories are expected to be substantially below pre-pandemic levels in 2022. The IEA said a rising gap between observed and calculated stock changes shows demand may be higher and supply lower than reported or assumed. According to preliminary figures for December, OECD stockpiles fell by 45.2 million barrels, or 35 percent more than the average seasonal decrease for the month.