Despite Record Sales, IKEA's Carbon Emissions has Dropped since the COVID-19 Outbreak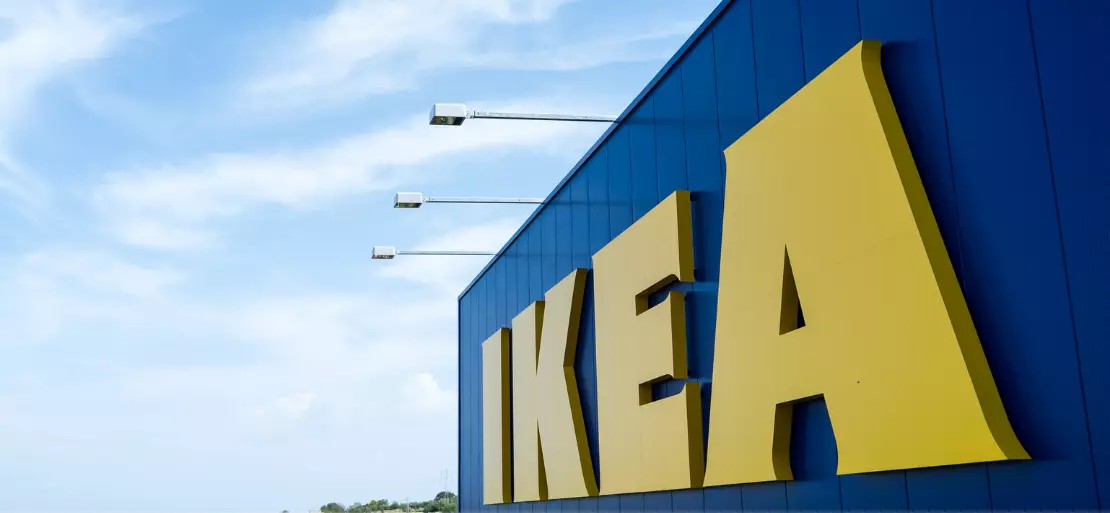 In the financial year, 2021 IKEA's 2030 goals were marked by both hurdles and significant progress. Developments throughout the value chain to further reduce IKEA's climate footprint in absolute terms, particularly in comparison to baseline FY16, as well as the introduction of a public online circular product design tool and a significant step forward to only use renewable energy across the entire production chain, are all considerable sustainability accomplishments. The IKEA Sustainability Report FY21 provides an overview of their progress toward the People and Planet Positive strategy goals.
The Inter IKEA Group has released the IKEA Sustainability Report FY21 and Climate Report, which details the contributions of all parties involved in the IKEA franchise system and value chain. In absolute terms, the overall IKEA climate footprint reduced by 1.6 million tonnes of CO2 eq in FY21 compared to baseline FY16, a 5.8% reduction, while IKEA sales increased to new highs. This is primarily due to various energy-efficient IKEA products, renewable energy generation in its production process, and a higher sales proportion of plant-based foods. While the carbon footprint of materials continued to grow, overall emissions decreased due to increased usage of renewable energy throughout operations and a higher percentage of sales of plant-based foods.
IKEA, the world's largest furniture company, claimed on Tuesday that it was on course to become climate positive by 2030 despite record sales, with yearly carbon emissions down 6% from pre-pandemic levels.
Inter IKEA, the brand's owner, stated that emissions from raw material manufacturing to consumer use and disposal were calculated to be 26.2 million tonnes of CO2 equivalent in the 12 months through August, which was lesser than 27.9 million in fiscal 2019 when emissions dropped for the first time.
According to a company representative, the following change was made because there were more emissions than was initially projected from materials such as wood, paper-based goods, plastics, and candles.
Emissions rose 6 percent from an upwardly revised 24.7 million tonnes of Carbon dioxide equivalent. In 2020, the emissions fell as the stores were shut down temporarily due to pandemics.
The sales performance of such items and the pace of the switch to renewable energy in production will determine whether emissions will reduce this year. This year, IKEA anticipates its material footprint to continue to grow.
Jon Abrahamsson, CEO of Inter IKEA, expressed confidence in IKEA's ability to achieve its goal of becoming climate positive by 2030, lowering more greenhouse gas emissions than its value chain emits. In an interview, he commented that the company has already accomplished a third of its 2030 goals (since the baseline year of 2016), so they are on pace. However, there are significant obstacles ahead, and they must devote all their energy and efforts to ensuring that they maintain a favourable trajectory toward their goal.
Lena Pripp-Kovac, Inter IKEA Group's Chief Sustainability Officer, stated that with two-thirds of the year left until 2030, the company is on track and has already reduced one-third of its emissions through various short- and medium-term measures. It also has steps to address its long-term ambitions and complicated problems, such as the climatic impact of the materials used in the IKEA range. She added that climate change, biodiversity loss, and rising disparities had strengthened the company's resolve to accelerate its efforts. While climate action offers numerous benefits, it must also ensure an equitable transition, focusing on human rights protection along the value chain.
IKEA, which primarily uses wood as raw material, grew retail sales to 41.9 billion euros ($47.7 billion) in fiscal 2021, regardless of global supply chain disruptions as consumers spent more on their houses. It utilised 21 million cubic metres of wood in goods and packaging, up roughly 10% from the previous year, making it one of the world's largest wood purchasers.
Its 2021 sustainability report said 99.5 percent of the wood used came from sustainably managed forests or was recycled, certified by the Forest Stewardship Council (FSC). Fourteen percent of the wood was recycled, up from 12 percent compared to the prior year.