Impact of COVID-19 on the Semiconductor Industry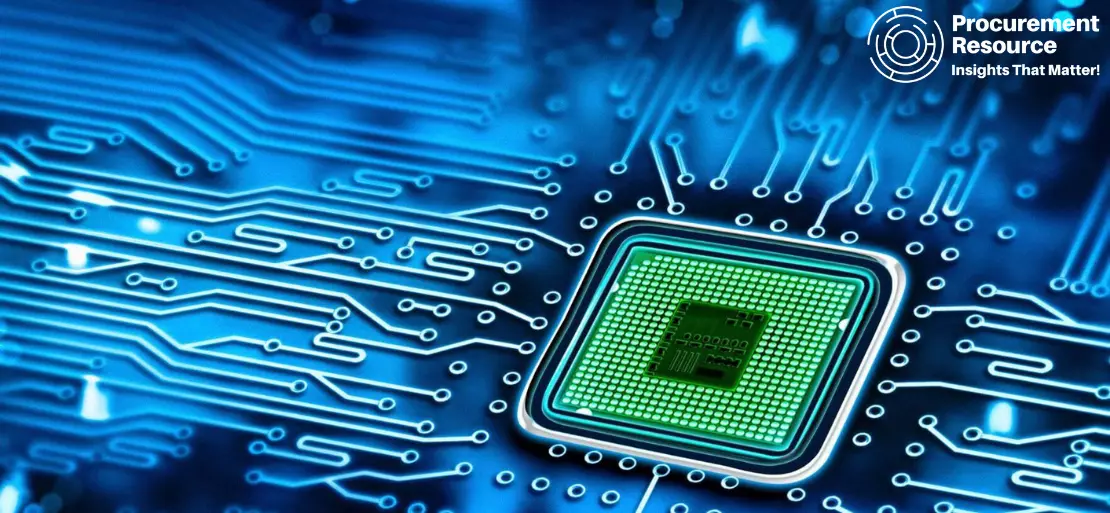 As COVID-19 shrinks economies and transforms the way businesses operate, the semiconductor industry is among the most severely impacted industries, with factories forced to shut down operations as supply chains were disrupted due to the restriction imposed by the governments to inhibit the transmission of the virus.
With the onset of COVID-19 in China, which is home to many chip manufacturers, supply chains were severely disrupted. Production fell sharply in January and February as the whole country was impacted by the virus, but it is now gradually returning to normal levels. The production of electronic products was halted as the virus spread to other countries, including South Korea, Japan, Italy, Germany, France, and the United States, and the countries imposed severe lockdown restrictions to curb the transmission.

According to a McKinsey report, the semiconductor market was estimated to decline between 5-20% in 2020. However, this impact varies across segments. While automotive saw a steep decline as users stayed and worked at home during the lockdown, the decline in consumer electronics was just moderate as the demand for smartphones and laptops increased with the significant reliance on online platforms for both office work and classes. On the other hand, the demand for data centres and automated systems soared high. 5G infrastructure, Industry 4.0, and AI created more demand for semiconductors, which is all the more reason to focus on the semiconductor supply chains.
Global semiconductor industry sales were USD 40 billion for January 2021 an increase of 13.2% year over year, according to the Semiconductor Industry Association. One of the many ramifications of the COVID-19 pandemic has been an increase in sales of consumer electronics at the same time as chip production has slowed, particularly in Asia, where the industry has witnessed rapid changes in the recent years. Instead of manufacturing these critical components in-house, many American companies now outsource them to partners across the Pacific.
The semiconductor supply chain, worth half a trillion dollars, is one of the most complex in the world. A single chip may require more multiple steps and 70 or more crossings of international borders before reaching an end customer. Policies that affect even a single company or process can have far-reaching global consequences.
The order issued by the Biden administration establishes a 100-day government-wide supply chain review focused on semiconductor manufacturing and advanced packaging, critical minerals, medical supplies, and high-capacity batteries. Meanwhile, Asian manufacturers are seeking growth opportunities in the United States. Samsung Electronics recently announced plans to construct a cutting-edge semiconductor facility in the United States. The project which is worth USD 17 billion, dubbed Project Silicon Silver, is expected to generate approximately 1,800 jobs over the next ten years.
The United States continues to dominate microprocessor research and development, but it lacks firms in key subsectors, particularly photolithography tools (the most expensive and complex type of semiconductor manufacturing equipment) and the most advanced chip factories (especially foundries, which manufacture chips for third parties). Taiwan, on the other hand, is dominant in advanced manufacturing, while South Korea produces significant amount of materials and some manufacturing equipment.
Leading industry players are now concentrating more on their production and delivery strategies. For example, Intel Corporation, the world's largest chipmaker, intends to maintain more than 90% on-time delivery of its products from its factories around the world. Besides that, Qualcomm Technologies, Inc., a subsidiary owned by the Qualcomm Incorporated, anticipates overall market share gains in the second half of 2020, owing to an increase in shipments from leading Android OEMs as 5G technology providers during the virus recovery period.
One of the largest chipmakers in the world, Taiwan Semiconductor Manufacturing Corporation (TSMC), recently announced setting up a semiconductor plant in Arizona, United States, which is worth USD 12 billion. Countries like India and Vietnam also provide attractive alternatives.
Several semiconductor and electronics companies see this crisis as a new opportunity to rethink and restructure their existing strategies, as well as an opportunity for semiconductor manufacturers and suppliers to collaborate and establish more agile semiconductor supply networks, which can help create a more flexible future. Companies are now refocusing their efforts away from China and towards India and other developing nations. According to a report published on April 27, 2020, by The Economic Times, approximately 200 companies in the United States plan to relocate their manufacturing base from China to India following the general elections. Many of these reforms are expected to occur in the coming years.
In recent years, India has developed capabilities in smartphone assembly and is now the world's second largest handset market. Foxconn, an Apple supplier, has several factories in India. Consumer durables conglomerate Haier is expanding its manufacturing base in India, and South Korean company Samsung has recently opened a large handset manufacturing facility in India. This, combined with rising local consumption, creates an ideal environment for chip manufacturers to set up businesses in India.
Despite supply constraints caused by the pandemic, the global semiconductor market is expected to reach a value of USD 522 billion in 2021, representing a 12.5% year-over-year increase, according to International Data Corporation (IDC). The demand for consumer, computing, 5G, and automotive semiconductors will continue to grow rapidly, however the supply constraints may persist until till 2022.

The industry is expected to continue to struggle to keep a balance across different industry segments, while investment in capacity would improve the industry's resiliency in a few years. Looking forward to 2021, IDC forecasts continued strong growth in global semiconductor sales as cloud technology adoption and demand for data and services remain unchanged.
According to International Data Corporation, worldwide semiconductor revenue grew to USD 464 billion in 2020, an increase of 10.8 % compared to 2019. Overall, the semiconductor industry is on track to deliver another strong year of growth this year as the super cycle that began at the end of 2019 strengthens. The market for semiconductors in computing systems, such as PCs and servers, grew 17.3 percent year on year to USD 160 billion in 2020, outpacing the overall semiconductor market.
The IDC also forecasts that computing systems revenues will grow 7.7% to USD 173 billion in 2021 while the mobile phone semiconductor revenues will grow by 23.3% in 2021 to USD 147 billion.
Automotive sales recovered in the second half of 2020, but supply constraints in the automotive semiconductor market will last until 2021 for some products. In 2021, the automotive segment is expected to grow by 28-36% year on year.

People all over the world have been experimenting with new ways of working, studying, and communicating via videoconferencing and other technologies in recent months. Such trends may have a long-term impact on semiconductor demand and open new avenues for existing products and services. For example, demand could increase for semiconductors that enable servers, connectivity, and cloud usage as online collaboration grows.