Low Demand and Increased Production May Lead to the Fall in Palm Oil Prices in 2022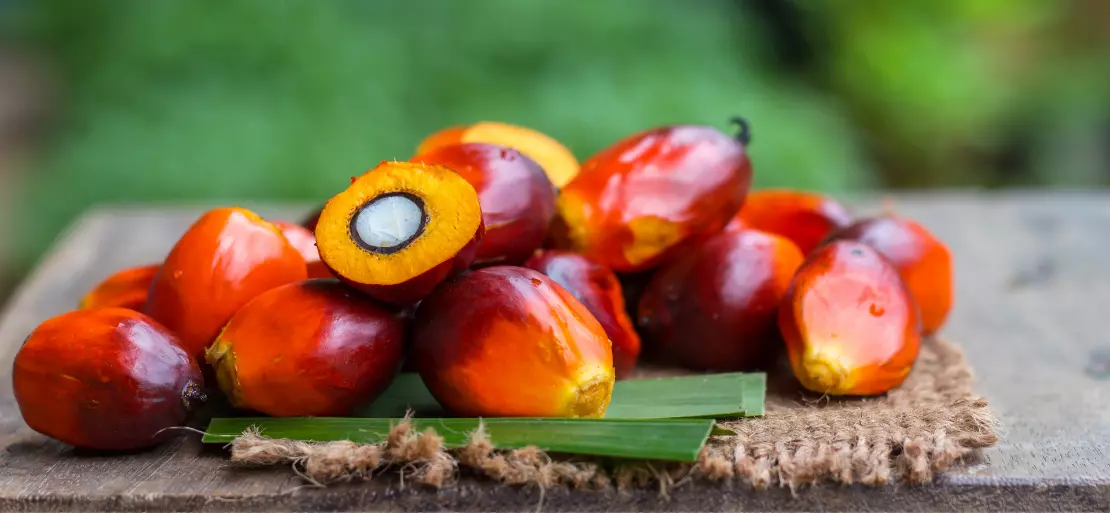 High palm oil prices may continue the same in 2022 due to supply concerns. Still, low demand from top buyers India and China, combined with a narrowing price advantage over rival vegetable oils, may limit its benefit by the second half. Palm oil prices broke through the USD 1,000/mt barrier for the first time in a decade in 2021, hitting multiple record highs because of Malaysia's production issues, Indonesia's high export taxes, India's rehabilitation in consumption, and renewed interest in biofuels all led to rising competing soybean oil prices.

Market observers anticipate that in 2022, prices will be supported within the short-term owing to the supply constraints before easing within the last half as foreign workers are reintroduced into Malaysian feather palm estates and production increases. On the opposite hand, the omicron variant has the potential to complicate matters. Moreover, the significance of Malaysian crude oil futures, which characterises international vegetable oil prices, has been deeply affected by India's extension of unrestricted imported refined oil products, which may result in a shift in demand to Indonesian palm olein.
Malaysia has indeed been impacted by supply-side shocks all year, as disease outbreak border shutdowns have tried to prevent foreign workers from returning to oil palm cultivation. Trade sources say that administrative formalities and the Month of the Ramadan holiday in April 2022 may slow these efforts. According to market sources, the introduction of the omicron variant will also cause a slight delay in the processing of workers.
The Malaysian Palm Oil Board gradually reduced its annual palm oil production from more than 19 million mt to 18.1 million mt and 18.4 million mt. Meanwhile, as per Eddy Abdurrachman, head of Indonesia's Estate Crop Fund, on December 28, the nation's economic CPO output is projected to increase 2.6 percent next year to 51.01 million mt, up from 49.71 million mt in 2021.
High fertiliser prices could raise the worth of drilling in Indonesia and Malaysia by 15% to 20% year on year if planters do not lock in their fertiliser orders by mid-2021, notified by Singapore-based analyst UOB Kay Hian in a note published on November 10. Prices for nitrogen and phosphorus, the two main fertilisers employed in edible fat farming, have doubled in H2 2021 thanks to disruption, high demand, and better LNG input costs.
Fertiliser costs account for approximately 35%-40% of the cost of production for plantation companies. It is roughly the same for smallholders, but they usually do not apply fertilisers if the cost rises or the price of crude palm oil, or CPO, is too low, according to UOB Kay Hian analyst Jacquelyn Yow, who spoke to Platts. While the rising cost of fertiliser has been a source of concern, some market participants believe that the current high prices will be sufficient to offset the cost.
Expected cooling demand for crude palm oil (CPO) from top vegetable oil buyers in India may offset supply-driven market prices in the first quarter of 2022. After New Delhi lengthened its six-month frame for unrestricted palm olein imports to the end of 2022 and reduced import taxes on December 20, Indian buyers may prefer to import cheaper refined palm oil products such as palm olein over CPO.
With India's December jury verdict, the duty differential between crude palm oil and palm olein has been reduced to 5%. When combined with the discount at which palm olein is currently trading, a trader told Platts that this could shift demand from Malaysian crude palm oil to Indonesian olein. Malaysia's MPOB's monthly end stocks frequently dictate price action in the palm oil market. Malaysia reported better-than-expected end November stocks of 1.82 million mt on December 10, raising expectations.