Palm Prices Expected to Rise by 2-4 Percent in the Coming Weeks as Malaysia Cuts Tax Reference Prices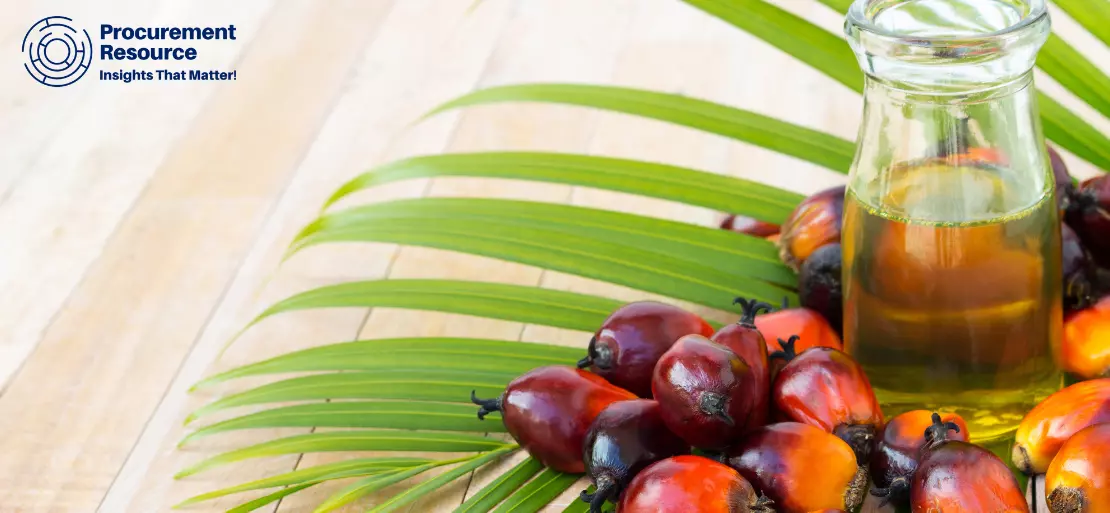 The FCPOc3 standard palm oil agreement for supply in November on the Bursa Malaysia Derivatives Exchange attained 1.08% or 45 ringgits to 4,227 ringgits (USD 946.70) per tonne by noon end.
According to a notice on the Malaysian Palm Oil Board internet site, Malaysia's 8% crude palm oil export tax has been maintained since September. It was lowered compared to its related price.
Palm's currency of trade=, The ringgit MYR, was at its bottommost in nearly five years, resulting in the commodity's price to be more affordable for foreign currency holders.
Reqest Access For Regular Price Update of Palm Oil
Dalian's very dynamic soyoil agreement, DBYcv1, obtained 0.8%. On the other hand, the DCPcv1 palm oil contract witnessed a rise of 0.09%. On the Chicago Board of Trade, BOcv1 Soyoil prices were higher by 0.7%.
The technical analyst Wang Tao stated that palm oil might pause at 4,085 ringgit and decline to the following at 3,857 ringgit per tonne.
Following a surge in soybean oil after the passing of a bill by the US senate supporting biofuel production, palm oil rose to its most vital. There are indications of a recovery in demand in the second largest importer, China.
Read More About Palm Oil Production Cost Reports - REQUEST FREE SAMPLE COPY IN PDF
The projected October delivery surged 5.1% in Kuala Lumpur, closing at RM4,076 a tonne.
On Friday, palm oil's substitute soybean oil that finds application for fuel and food propelled more than 1% after reaching 4.2%.
Globally, the commodity has seen a price rise of more than fifty percent since October. Palm oil is the most used and inexpensive cooking oil in the world. As a result, its price rise has caused huge waves. The price rise is negatively impacting the most impoverished countries leading to cases of civil unrest in places like Peru and Sri Lanka.
REQUEST FREE SAMPLE of Palm Oil Industry Report
Indonesia is the largest palm oil producer, generating sixty percent of the global production. Indonesia generates around 60 percent of palm oil and exports around 53 percent of the global supply. Over the years, the production has been stable without any fluctuations similar to other oils like rapeseed and soy, which were destroyed in the droughts of Argentina or Canada. Due to this, the rise in palm oil prices came as a shock.
Malaysia follows Indonesia in palm oil production, but due to a shortage of skilled labourers, the projections have risen around 76%.
Due to the ongoing war, palm oil purchasers could not depend further on sunflower oil from Ukraine, that accumulates around one-third of worldwide output and one-half of all exports.
The Ukraine invasion crisis has surged the tension over whether shipping delays and port closures will restrain sunflower oil deliveries. During the beginning of the invasion, the Ukrainian sunflower oil projections rose by 32%.
To conclude, Procurement Resource states, that the Palm Oil crisis was unexpected and was a global shock. The commodity's replacement sunflower oil has also witnessed a surge in price due to the ongoing Russia and Ukraine crisis. The price rise has been caused by the rally in soybean oil which led to the price surge of other vegetable oils.