Malaria is on the Rise in the Amazon as Wildcat Mining Consumes Native Land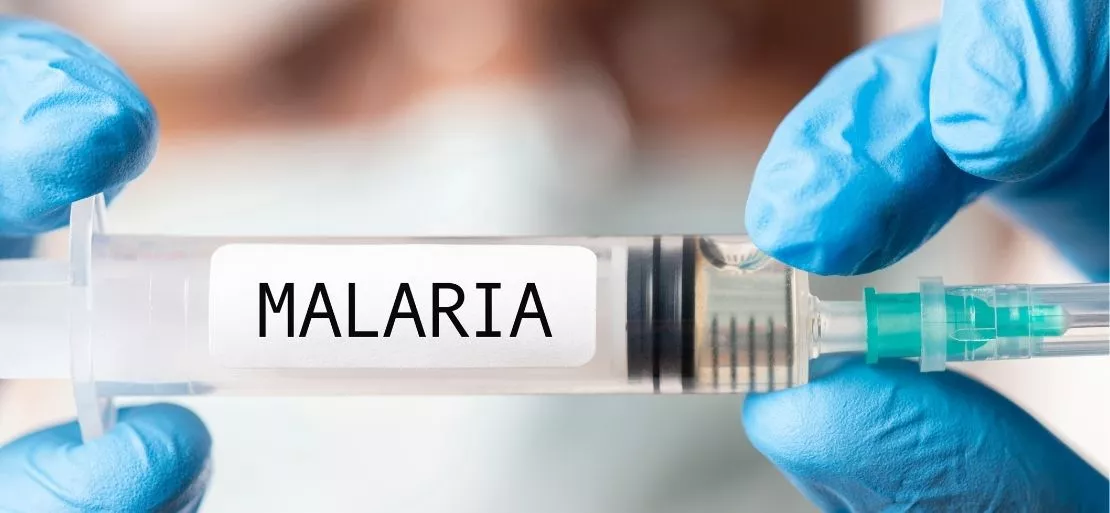 According to health researchers, malaria cases among Yanomami indigenous people living in the Brazilian Amazon have increased more than 12 times since 2014 as illegal gold mining intensifies in the world's largest rainforest.
Paulo Basta, an epidemiologist specialising in indigenous health, stated that miners leave gaping craters in the ground as they clear vast tracts of forest, creating ideal conditions for the spread of malaria, an illness passed by mosquitoes that grow well in still water. In addition to this, Basta, a senior researcher at the leading Brazilian biomedical research centre Fiocruz, said that gold mining destroys other plants, scares off wildlife, and contaminates the soil and rivers with mercury, which is applied to split gold from other minerals.
This process disrupts the local ecosystem's balance, creating favourable conditions for spreading mosquito-borne diseases, he stated to the Thomson Reuters Foundation. According to Junior Hekuari Yanomami, head of the Yanomami health council, heavily armed illegal miners are tearing through the group's land on the Venezuela-Brazil border, leaving holes the size of soccer stadiums.
They destroy everything, including trees and rivers. It is a total invasion of Yanomami territory. As per the government data, there are over 26,000 Yanomami living in the northern Amazon region, constituting Brazil's most significant indigenous reservation. Following a string of attacks on indigenous Amazon communities, including one in which miners killed two Yanomami in 2020, the Brazilian Supreme Court ordered the government to take all necessary measures to protect the life and health of the Yanomami and Munduruku people from wildcat gold miners last year.
However, the government has done little to assist, according to Junior Hekuari Yanomami, who estimates that there are currently about 25,000 illegal miners inside Brazil's indigenous territories. SESAI, the Ministry of Health's indigenous health service, did not respond to multiple requests for comment. Because of the vast amount of planet-heating carbon dioxide absorbed by the forest's trees, reducing rising Amazon deforestation is critical to preventing runaway climate change impacts.
The far-right in Brazil, President Jair Bolsonaro, has encouraged mining and farming in Amazon-protected areas, saying the activities are critical to lifting indigenous groups out of poverty and improving the lives of the region's 30 million Brazilians. The nation's constitution forbids mining in native provinces. Still, Bolsonaro has attempted to pass legislation to allow mining for potash, a potassium-rich salt that is a crucial ingredient in fertiliser.
Brazil typically obtains a quarter of its potash from Russia, which halted exports when the Ukraine conflict began. Congress has authorised a task force to study the bill ahead of a possible vote. Still, the president's repeated calls to develop the Amazon have already contributed to an increase in deforestation.
As per INPE, Brazil's space research agency, 430 square kilometres (166 square miles) of forest were cut down in January 2022, which is five times more than the previous year's same month. INPE also found that deforestation inside indigenous territories increased sharply in the two years following Bolsonaro's election win in 2019, including on Yanomami land, during that period around 40 square kilometres of forest was lost which was six times more than in the two years before the president's election win.
This has resulted in the hype in the prevalence of malaria and other mosquito-borne viruses such as chikungunya, which causes fever and joint pain, yellow fever, and Zika in parts of Brazil, Bolivia, Peru, and other neighbouring countries, he said.
According to Vasconcelos, if the Amazon is ravaged by climate change and razed by illegal miners and loggers, Brazil and its neighbours will face a future of more muscular, more widespread diseases. He further stated that the combination of man's destructive actions and environmental and climatic changes could have a devastating effect. If nothing is done, it is (highly likely) that they will soon have a new epidemic that is as deadly as or more harmful than the ones they have already seen.
Additionally, Basta added that there were 966 cases of malaria among the Yanomami that year, with five of them caused by the deadliest form of the disease, Plasmodium falciparum malaria. The most recent consolidated figures notified that more than 11,800 malaria cases will be recorded by 2020. Yanomami leader Junior Hekuari asserted that malaria is just one of a slew of illnesses that have afflicted his community since illegal gold miners began encroaching on their land, polluting the rivers, and scaring away the fish and game that the community relies on. Children become ill, frequently with diarrhoea, due to drinking contaminated river water.