A New Line of Refrigerants with Low Global Warming Potential is Launched by Honeywell for Supermarkets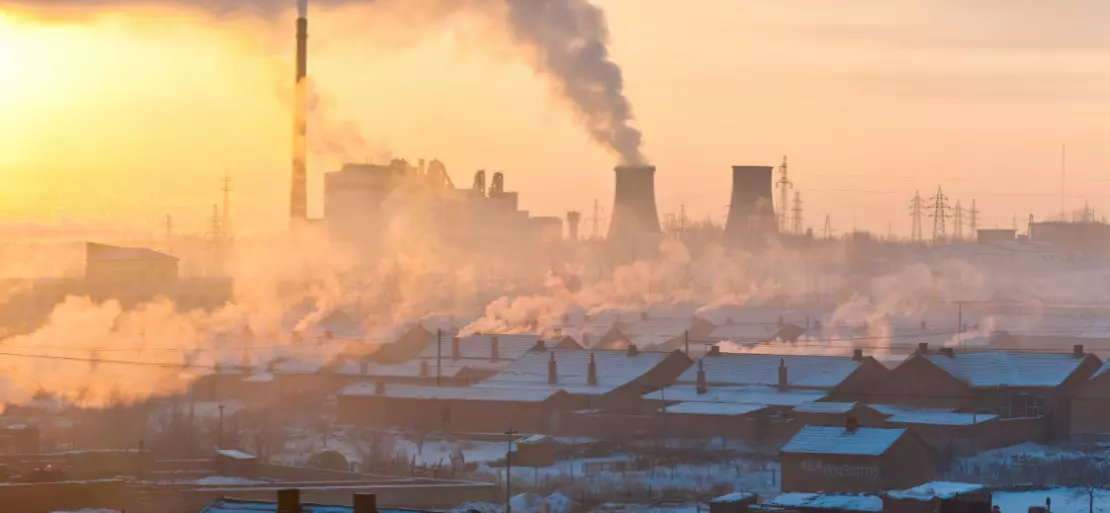 A refrigerant's Global Warming Potential (GWP) is its global warming impact which is relative to the effects of the same concentration of carbon dioxide over 100 years. All products that are more than 100 years old are ignored. HFOs (atoms of Hydrogen, Florine, and Carbon) and HCFOs (Hydrochlorofluoro-Olefins chemicals) have extremely low GWPs, with the majority having GWPs (100 years) comparable to CO2. As lower GWP fluorocarbon refrigerants become more widely used in the EU, the average GWP of all HFCs, HFOs, and HCFOs placed on the EU market falls.
The decreasing F-gas HFC cap, increased adoption of lower GWP HFCs, HFC/HFO blends, and ultra-low GWP HFO/HCFOs have resulted in a 36% reduction in average GWP for total reported supply to the EU market from around 2062 in 2014 to 1319 in 2018. Honeywell has introduced a new low-GWP refrigerant for commercial and industrial refrigeration designed explicitly for supermarkets.

The product meets the needs of retailers and grocers looking for low-global-warming solutions in advance of potential regulatory changes. Solstice N71 (R-471A), the latest addition to Honeywell's proprietary low-GWP line of Solstice solutions for various applications, is the supermarket industry's first non-flammable and energy-efficient solution with a GWP of less than 150.
Solstice N71 adds to Honeywell's Solstice product line, which already includes Solstice N40 (R-448A), the most widely used R-404A replacement refrigerant in the supermarket industry. Since its introduction in 2015, the Solstice N40 has been adopted by over 60,000 supermarkets worldwide.
Honeywell's Solstice N71 is a next-generation solution that meets increasingly stringent regulations to combat climate change and accelerates the industry's ability to achieve carbon neutrality. The new addition to the Solstice line reflects Honeywell's long history of significantly reducing the greenhouse gas intensity of its operations and facilities and its decades-long history of innovation assists its customers in meeting their environmental and social objectives. Solstice N71 will help supermarkets meet new standards, such as those in California and the European Union, which prohibit the use of refrigerants with GWPs greater than 150 in new systems.
The Environmental Protection Agency (EPA) in the United States is also considering a similar national regulation, affecting 2024. These restrictions adhere to guidelines established by the California Air Resource Board (CARB), the United States Environmental Protection Agency's AIM Act, and the EU's pre-existing F-Gas regulation stemming from the Kigali Amendment to the Montreal Protocol to level down HFCs.
John Keating, vice president, and general manager of Honeywell's stationary refrigerants business said that the supermarket industry, like many others, is facing evolving regulations that make maintaining performance and sustainability difficult. He added that the company anticipated this latest refrigerant transition, and it is proud to introduce an innovative, next-generation solution that the industry lacked. Solstice N71 is a game-changing refrigerant that offers grocers a low-GWP and operationally safe solution, allowing their customers to reduce their carbon footprint while complying with new regulations.
According to Honeywell, Solstice N71 outperforms traditional R-404A stores and CO2-based systems in terms of eco-efficiency, giving customers to meet their sustainability goals while using conventional equipment. As per Honeywell modelling, Solstice N71 provides significantly better energy performance in medium-temperature applications, boasting a 13% reduction in energy usage versus R-404A and a 30% reduction versus CO2-based systems. This refrigerant is ideal for medium-temperature applications, giving grocery brands and other refrigeration end-users more options and equipment manufacturers looking for an eco-friendly, cost-effective way to achieve sustainability goals.