Oil Prices Reached Seven-Year High Due to Rising Geopolitical Tensions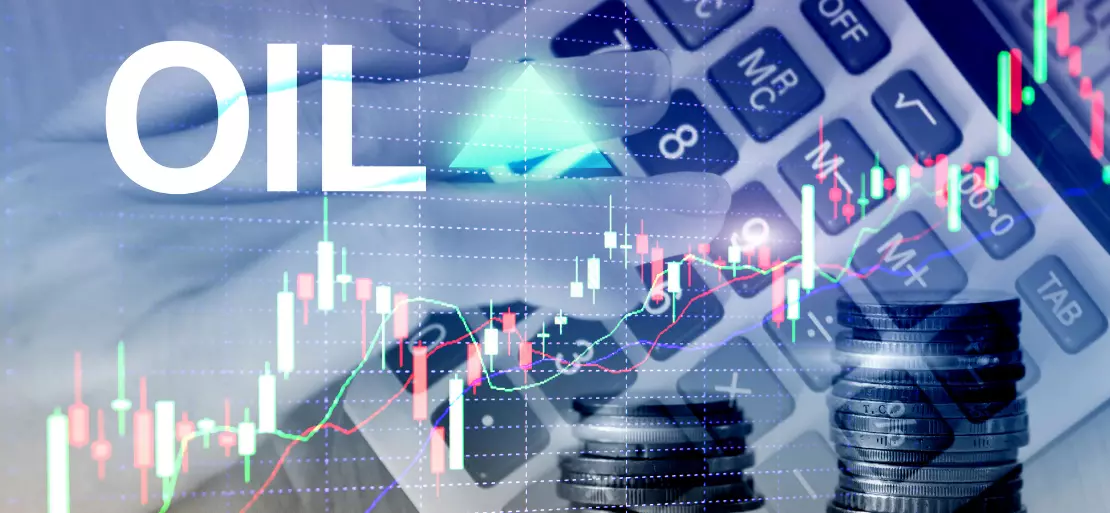 Oil prices recovered some of the previous day's losses on Tuesday, as rising tensions in Eastern Europe and the Middle East drove fears of supply disruptions.
At 0528 GMT, Brent crude futures were up 60 cents, or 0.7%, to USD 86.87 per barrel, reversing a 1.8% drop the previous year.
After falling 2.2% on Monday, the United States West Texas Intermediate (WTI) oil futures rose 45 cents, or 0.5%, to USD 83.76 a barrel.
Last week, oil prices hit seven-year highs, heightened by constrained global supply and rising global demand.
According to Chiyoki Chen, chief analyst at Sunward Trading, the feel of the market tone is strong, backed by intensifying geopolitical threats. He added that when prices rise, analysts expect profit-taking. Still, buying interest for oil remains strong as investors worry about supply interruptions in the event of a Russia-Ukraine confrontation.
The United States ordered the evacuation of family members of workers at its Ukraine embassy, and the voluntary departure of staffers, as part of Russia's approaching invasion of Ukraine.
NATO announced on Monday that it was putting troops on alert and bolstering eastern Europe with extra ships and fighter jets in response to Russia's troop build-up on the Ukraine border, which Russia called "hysteria."
The United States and Emirati officials stated that Yemen's Houthi movement in the Middle East, which is aligned with Iran, attempted a missile attack on the United Arab Emirates on Monday, aiming at a United States military installation, but the attack was blocked by Patriot interceptors constructed in the United States.
As per Satoru Yoshida, a commodity analyst at Rakuten Securities, the downside risk on the oil market would be restricted because any worsening situation in Ukraine or the Middle East will lead prices to surge. Also, supply bottlenecks are expected to persist as OPEC+ struggles to fulfill its output target and will likely stick to its gradual supply increase plan.
The Organisation of Petroleum Exporting Countries (OPEC+), which includes Russia and other producers, is battling to fulfill its 400,000 barrels per day monthly output growth target (bpd).
Lower oil stocks in the United States are also helping, with crude inventories at the NYMEX WTI delivery point in Cushing, Oklahoma, at their lowest for this time of year since 2012.
At a conference on Monday, the CEOs of Occidental Petroleum Corp and ConocoPhillips provided opposing perspectives on the growth of oil output in the United States.
Due to diminishing spare capacity and mounting political worries, Barclays boosted its average oil price predictions for this year by USD 5 per barrel. Morgan Stanley made a similar projection last week, estimating that oil will hit USD100 per barrel by the third quarter.
Portfolio investors extended their bullish holdings in oil for the sixth week in a row as the worst of the current wave of COVID-19 related events passed.
After the pandemic, countries started to relax commercial and travel restrictions.
The Relative Strength Index, an indicator of short-term market mood, has been trading at levels that signaled a near-term decline in oil until Monday.
Some analysts feel that oil will rise in the long run, but that price has become overbought and inflated due to geopolitical risk in the short term.
Stocks dipped on Monday, as the dollar climbed against a basket of currencies to a two-week high, boosted by tensions between Russia and the West over Ukraine and the potential of a more aggressive Fed posture this week.
Further escalation of the situation in Ukraine and the Middle East, according to Commerzbank analyst Carsten Fritsch, justifies a risk dividend on the oil price because the nations involved – Russia and the UAE – are leading members of OPEC+.