Palm Oil Prices Again Enter into Bear Territory in Asia Pacific region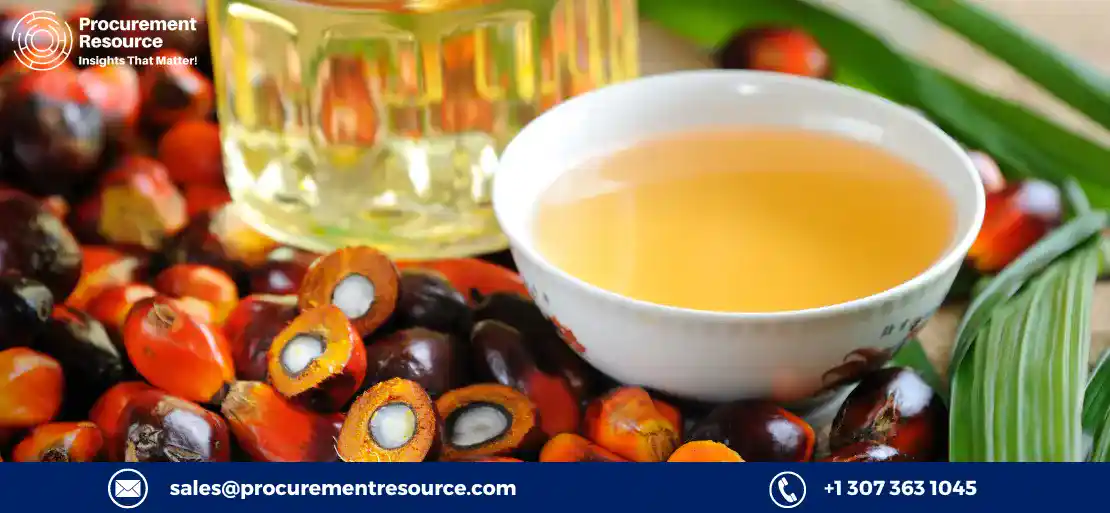 Due to traders' adequate coverage through the end of 2022 and their lack of need for additional purchases, the MBP for crude palm oil CIF Rotterdam was evaluated at USD 994.50/mt witnessing a decline of USD 40.00/mt on the week. However, despite the market shock caused by the Malaysian Palm Oil Board (MPOB) report released on December 13, 2022, market participants voiced a bullish outlook for the upcoming weeks.
The MPOB data caused a 7.33 percent decrease in palm production, Malaysia's first ten-month production loss. Malaysia's imports of palm products decreased by 31.88%, reaching their lowest level in more than two years. These two elements combined caused a 4.98% decline in Malaysian palm stock levels.
Request Access For Regular Price Update of Crude Palm Oil
This is significant because market participants surveyed by Mintec prior to the report's release estimated that equities would remain flat or decline by about 1%. Due to the decreased stock levels, Malaysia may see a shortage of supplies in the upcoming weeks and months, which, in the opinion of market experts, will cause prices to increase from their current levels.
According to information provided to Mintec, Indonesia appears ready to increase its Crude Palm Oil (CPO) reference price for December from USD 824.23/mt to USD 871.99/mt. As a result of an increase in the reference price, CPO would now be subject to an export tax of USD 52 per metric tonne (mt), compared to the former USD 33 per mt. This would result in an increase in the price of Indonesian palm oil on the global market.
Bursa Malaysia Derivatives Exchange's benchmark palm oil contract for February delivery dropped 6.36% to 3,741 ringgit (USD 847.53) per tonne, closing at its lowest level since October 14, 2022.
A pessimistic monthly supply-and-demand estimates report from the US Department of Agriculture drove down the commodity market, causing Palm to decline owing to spillover weakness from the Dalian Commodity Exchange, according to market experts.
The most active palm oil contract in Dalian recorded its lowest session since late September, while the soy oil contract witnessed a 2.06% decline. Soybean oil prices on the Chicago Board of Trade decreased by 1.37%, adding to a 2.12% decline. Palm oil sales declined as a result of falling crude oil prices.
A faltering global economy overshadowed supply issues brought on by the suspension of a crucial pipeline supplying the United States and Russian production cut threats as oil prices fell, widening a multi-week decline.
As they compete for a piece of the global vegetable oil market, other edible oil prices have an impact on palm oil's price, and crude oil prices have an impact on the appeal of palm oil as a feedstock for biofuel.
In the meantime, cargo surveyor Intertek Testing Services reported that exports of products made from Malaysian palm oil increased 5.6% from the same period a month earlier, while AmSpec Agri Malaysia reported a 14.3% increase. According to a Reuters survey, palm oil inventories at the end of November presumably decreased from the prior month while shipments were anticipated to have increased by 3%.
Read More About Crude Palm Oil Production Cost Reports - REQUEST FREE SAMPLE COPY IN PDF
As per Procurement Resource, The MBP for crude palm oil CIF Rotterdam was estimated at USD 994.50/mt, down USD 40.00/mt on the week, due to traders' good coverage through the end of 2022 and their lack of need for additional purchases. The Malaysian Palm Oil Board (MPOB) report, which was released on December 13, 2022, shocked the market, yet despite this, market participants expressed optimism for the following weeks.