After Touching a Year of Low Prices, Palm Oil Prices are Expected to Stabilise by USD 1100 - USD 1150 per Tonne in the Coming Weeks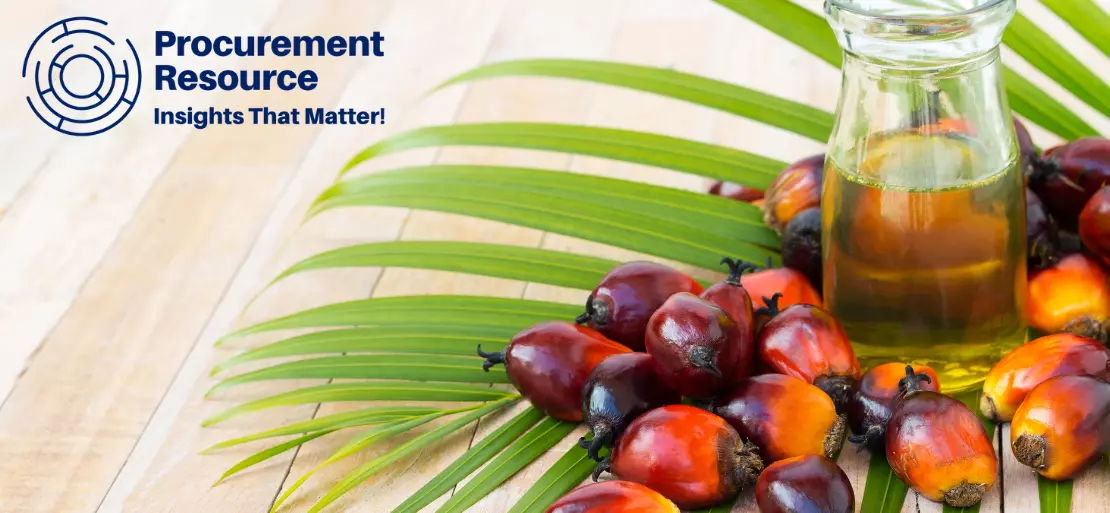 The prices of palm oil are expected to stabilise by USD 1100- USD 1150 per tonne in the upcoming weeks, after touching a year low. Indonesia will work to control at least 60 percent of the Indian palm oil markets, which have recently declined to roughly 4 percent, with Malaysia taking up the remaining space, as per market experts.
Approximately USD 8-8.5 million tonnes (or about 3 percent) of the USD 13-13.5 million tonnes of edible oils that India imports each year is palm oil. Nearly 45-47 percent of the USD 8-8.5 million tonnes of palm oil produced in recent years comes from Indonesia, with the remaining portion coming from Malaysia.
India's edible oil markets were plunged into a frenzy in April 2022 when Indonesia, a major supplier of palm oil to India, abruptly halted exports to control domestic pricing. The monthly supply of palm oil, ranging from 300,00 to 325,000 tonnes, were feared to abruptly end in India, substantially increased the already high domestic costs. After a few months, Indonesia abruptly relaxed the embargo, first partially and then completely. There were conflicting signs as to whether the prohibition would be lifted in between.
Request Access For Regular Price Update of Crude Palm Oil
In a related development, the Asian Palm Oil Alliance (APOA) was established by the associations of palm oil producers from India, Bangladesh, Nepal, Pakistan, and Sri Lanka to work globally to change people's perceptions of palm oil and ensure that it is viewed as a high-quality, affordable, and as healthy vegetable oil.
Together, the Asian markets make up almost 40% of the world's demand for palm oil, with India being the main importer of oil on the Asian continent. Around 240 million tonnes of edible oils are consumed globally each year, of which 80 million tonnes (or 34%) are palm oil. Nearly 50 million tonnes of this comes from Indonesia and about 20 million tonnes from Malaysia.
According to market experts, Malaysian palm oil prices would fall to 2,500 ringgit (USD 547.29) by the end of December 2022 counted upon enhancing the output, declining demand, and a downturn in key economics.
Malaysia's benchmark crude oil prices will drop to USD 656.74 per tonne (3,000 ringgit per tonne) by the end of September 2022. Following Russia's invasion of Ukraine, which caused a global shortage of edible oil, the contract surged to a record high in March 2022, topping USD 1,532.23 (7,000 ringgit), but since then, the prices have fallen by about 50 percent.
Read More About Crude Palm Oil Production Cost Reports - REQUEST FREE SAMPLE COPY IN PDF
According to Procurement Resource, after reaching a year of decline in the price of palm oil, it is anticipated to stabilise by USD 1100 - USD 1150 per tonne in the future weeks. As per market experts, Indonesia will work to control at least 60% of the Indian palm oil markets, which have recently decreased to about 4%, with Malaysia occupying the remaining space. Besides this the market analysts stated that increased output, diminishing demand, and a decline in key economic indicators will cause Malaysian palm oil prices to drop below USD 547.29 (2,500 ringgit) by the end of December 2022.