Palm Oil Prices are Likely to Slide Further Based on China Demand Concerns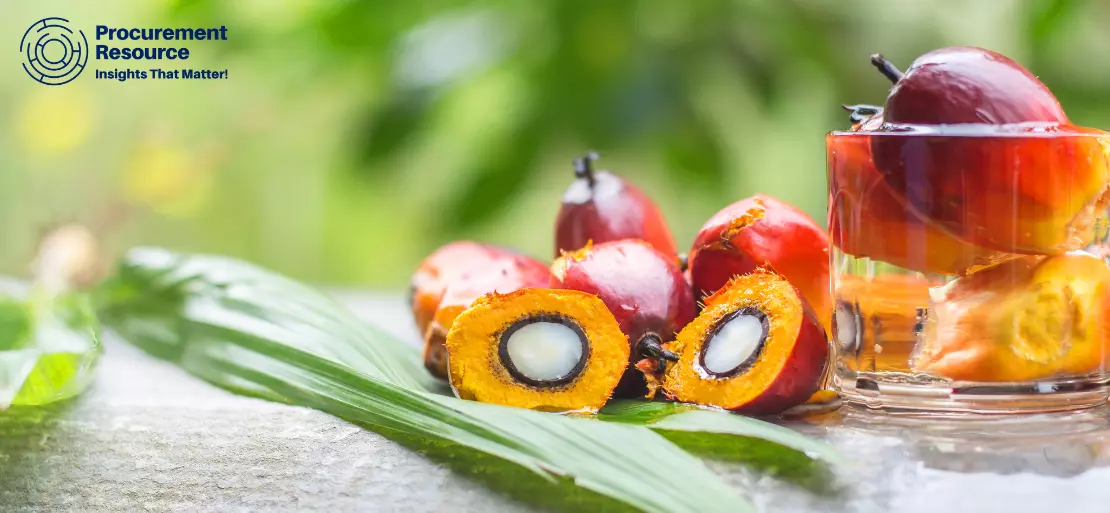 There has been a drop in the Malaysia palm oil future by over 1% on Tuesday, November 8th, as it fell for the first time in last three sessions, around issues regarding moderate demand from its main consumer, China amidst COVID-19 constraints.
The Bursa Malaysia Derivates Exchange benchmark on palm oil deal fell by USD 153.13 per tonne (722 ringgit/tonne) or 1.6% to USD 920.24 per tonne (4,361 ringgit/tonne) in the early exchange or trade.
Basic Reasons Behind this Slid:
Key industry experts stated at a conference on November 4th, that the worldwide stance for palm oil persists to be uncertain due to stringent pandemic policies in primary importer China pressing on demand, even as soaring energy prices and a downturn in the output offer support.
Request Access For Regular Price Update of Palm oil
Health officials in China said on November 5th, that China will continue with its "dynamic-clearing" methodology towards COVID-19 cases the moment they emerge and also that the measures need to be implemented more accurately and fulfil the needs of susceptible people.
The National Health Commission said that it's worth noting that there were 7,691 fresh COVID-19 cases that were reported in China on November 7th, amongst which 890 cases were symptomatic and 6,801 were asymptomatic.
Demand from China, the biggest importer of Indonesia palm oil, is projected to continue to be under pressure throughout the upcoming year if Beijing retains its zero-COVID policy. Statistics provided by Gapki indicates that Chinese imports of palm oil from Indonesia dropped 30% in the current year as of the close of August to about 3 million tonnes against the same period in 2022.
This decline in China is somewhat compensated by the demand from India and Pakistan which are the second and third biggest imports of palm oil from Indonesia, respectively and is likely to stay strong around the next few years.
There is an anticipation that Malaysian benchmark palm oil would trade between USD 745.39/tonne (3,500 ringgit/tonne) and USD 958.36/tonne (4,500 ringgit/tonne) up until the closure of upcoming March, as stated by top industry specialist Dorab Mistry.
During the past week, after reaching USD 1,492.38/tonne (7,000 ringgit/tonne) between March and May, the price remained at about USD 937.57/tonne (4,400 ringgit/tonne). This spike in prices transpired since the Russia-Ukraine war interrupted in the delivery of sunflower oil, with Ukraine being the leading producer, had sent the worldwide vegetable oils prices surging.
As per the products experts, palm oil may receive some support at USD 918.90/tonne (4,311 ringgit/tonne), a break below that may begin the route towards USD 899.50/tonne (4,220 ringgit/tonne) to USD 908.88/tonne (4,264 ringgit/tonne) scale.
Additionally, in the other linked edible oils, Dalian's very active soy oil agreement dropped 1.3%, even though its palm oil deal had given up 0.4%.
Hence, the insecurities in the market as well as decelerating economies are obscuring the prospect for international palm oil demand. There is also an anticipation that the prices would slide in the coming year after it had skyrocketed in the backdrop of Russia's incursion of Ukraine.
Moreover, the prices of palm oil are encountering further descending pressure across the medium and long term since European Union disagreement to the product owing to the continuation of the environmental issues gaining attention, specifically for its usage in biofuel.
To give a background to this - the European Union had implemented proposals to bring down its net greenhouse gas releases under its Green Deal policy minimum of 55% by 2030 in comparison with its levels during 1990. Apparently, the European Union government and the bloc's parliament are preparing for the subsequent round of negotiations on another European Union anti-deforestation law in the current week, hastening the phaseout.
Read More About Palm oil Production Cost Reports - REQUEST FREE SAMPLE COPY IN PDF
Bureaucrats from Indonesia and adjoining country Malaysia, which is another leading palm oil manufacturer, have repetitively termed the European Union's anti-palm oil move "discriminatory" and "protectionist", criticising the utilisation of "palm oil free" brands in food commodities and other items traded in European supermarkets.
Market Reports:
On November 7th there was a rise in the equity markets and drop in the dollar rate as shareholders supported the idea that China might facilitate COVID-19 constraints and gleaming hopes that the United States economy is slackening as much as necessary to permit the Federal Reserve to relieve its belligerent surging of interest rates.