PE and PET Scraps Prices Likely to Remain Rangebound in Western Europe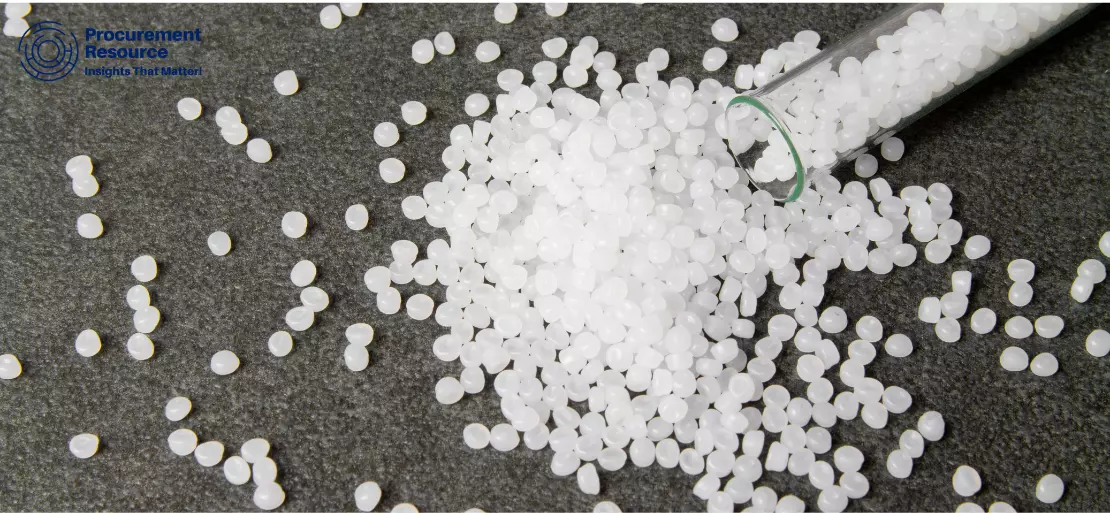 In Western Europe, the prices of PE and PET prices are projected to remain rangebound. This month, there was an increase in the price of PET beverage bottles and jars of roughly 13 percent. PET scrap is currently selling for an average of 8.50 cents per pound, up from 7.53 cents per pound at this time, last month.
Natural high-density polyethylene (HDPE) is presently costing an average of 44.56 cents per pound on a nationwide level. Whereas the last month's price was 39.50 cents per pound and in the previous year, it was valued somewhat around 104.25 cents per pound.
In comparison to last month, the price of colour HDPE has increased marginally, rising to 6.41 cents per pound. One year ago, it was 54.00 cents per pound on an average. However, the cost of polypropylene (PP) has significantly decreased over the previous month. PP is currently trading for 5.38 cents per pound, a 3 percent decrease from last month's price. One year ago, polypropylene costs were valued at 32.69 cents per pound.
Request Access For Regular Price Update of Polyethylene terephthalate
The national average cost of Grade A film has decreased as well, it is currently 19.50 cents per pound, down from 20.75 cents per pound last month and 20.63 cents per pound a year ago.
Pricing followed a well-known course as Prime polypropylene (PP) continued to lose value for a fifth consecutive month while Prime polyethylene (PE) remained unchanged for a sixth consecutive week. As producers continue to reject lowball proposals from PE buyers looking for deals while simultaneously slashing PP pricing to move inventory, a distinct contrast between the two resin markets is fairly evident.
As a precautionary measure against the last two months of hurricane season and in light of reduced utilisation rates, PE producers have price increases on the table once more for October 2022.
Request Access For Regular Price Update of Polyethylene (PE)
Since domestic inventories were substantially increased in July 2022 and August 2022. However, it appears that the PP run rates sharply decreased in September 2022, whereas reactor rates continued to decline during Q4 2022 as manufactures work to rebalance supply and demand.
The resin markets have been under downward pressure due to declining monomer costs, and throughout Q4 2022 in North America, capacity for PE, PP, and propane dehydrogenation (PDH) is ramping up. The market is nevertheless affected by a scarcity of ready-to-use trucks, a lack of available vehicles, and rail congestion in the logistics sector.
The amount of polymer-grade propylene (PGP) required for processing was constrained by the continuous decline in monomer prices, which was mostly caused by reactor rate reductions. Some processors delayed orders into October 2022 in anticipation of upcoming price reductions because the September PGP cost reduction was too insignificant. Market dynamics remained consistent with the previous week, with the exception of a modest rise in demand.
Read More About Polyethylene terephthalate Cost Reports - REQUEST FREE SAMPLE COPY IN PDF
According to the Procurement Resource, the cost of PET and PE is expected to remain range-bound in Western Europe. This month, there was a nearly 13% increase in the cost of PET beverage bottles and jars. The average price for PET scrap is now 8.50 cents per pound, up from 7.53 cents per pound during the same period, last month.