Piramal Pharma Completes the Acquisition of Hemmo Pharmaceuticals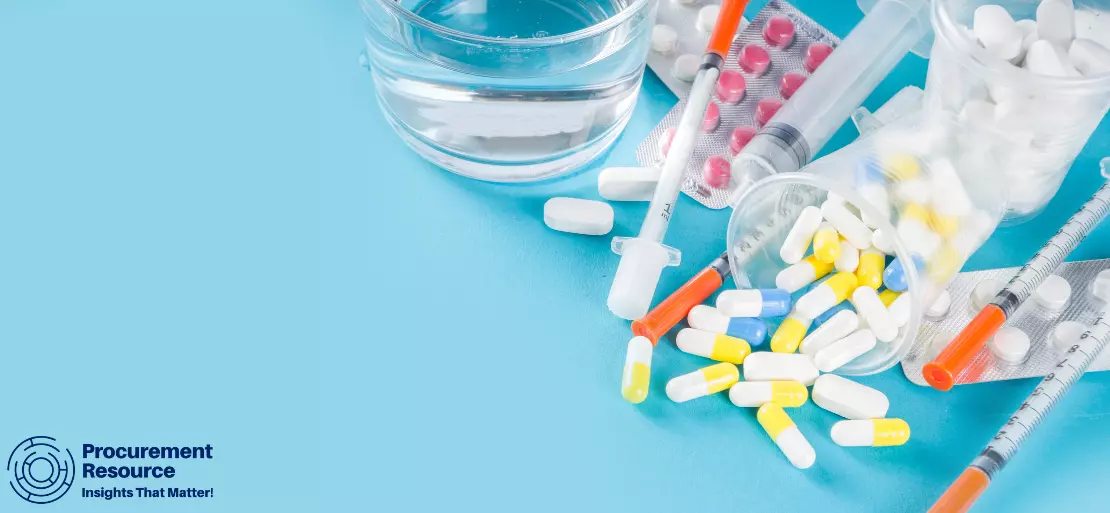 Piramal Enterprises is a globally leading business conglomerate which operates in the Pharma, Financial, and Real Estate industries. Piramal Enterprises invested heavily in its domestic formulation business in order to expand its pharma business. Piramal Pharma Limited is a subsidiary of Piramal Enterprises and offers a huge portfolio of pharmaceutical products and services across the globe. The company operates through its end-to-end manufacturing capabilities, which are spread out across 14 global facilities, and its global distribution network of over 100 countries. Piramal Pharma Limited has three sectors, namely, Pharma Solutions, Critical Care, and the Consumer Healthcare business. Pharma Solutions is an integrated contract development and manufacturing business, which Critical Care is a hospital generics business. The Consumer Healthcare business deals with the sale of over-the-counter products in India.

Hemmo Pharmaceuticals is India's first and biggest manufacturer of synthetic peptides. The company has been operating in the peptides industry for over 38 years and caters to the pharmaceuticals, research and veterinary industries, both domestically and globally. With over 38 years of experience, heavy investment in R&D, well-equipped infrastructure and international regulatory approvals, Hemmo Pharmaceuticals is on track to become a leading company on the global scale. With a workforce of over 250 employees and a world class manufacturing facility, Hemmo Pharmaceuticals is able to meet the needs of its consumers regularly and satisfactorily.

Piramal Pharma entered into an agreement to acquire a 100% stake of Hemmo Pharmaceuticals. Piramal Enterprises announced that the agreement has been successful and the acquisition has been completed. The value of the agreement was speculated to be an upfront amount of rupees 775 crores along with additional earn-outs based on the achievement of milestones. This deal is expected to be a major boost for Piramal Pharma, allowing it to enter into the rapidly emerging peptide industry. Hemmo Pharmaceuticals is one of the few companies that manufacture pure synthetic peptide API around the world. This capability will help Piramal Pharma immensely, enhancing its ability to offer integrated services globally.

The Executive Director of Piramal Pharma Limited, Nandini Piramal, stated that the excellence and quality track record of Hemmo Pharmaceuticals led to the decision to acquire the company. She went on to say that the work of Hemmo Pharmaceuticals was of a very high standard and difficult to replicate, and offering this to their consumers was very exciting and delightful. According to her, this deal is one of the many examples of their profitable growth strategy. The CEO of Pharma Solutions, Peter DeYoung, spoke about the increased use of peptide drugs in oncology, treatment of obesity and diabetes. He also mentioned that the increasing need for therapies of rare diseases and orphan drugs has led to the subsequent rise in the need for peptides, and that the acquisition will help to meet this need and provide innovative solutions, which will reduce the burden of diseases on patients.

The Promoter and Managing Director of Hemmo Pharmaceuticals, Madhu Utamsingh, expressed his excitement about the transaction, stating that Piramal Pharma Solutions was the perfect partner to take their business to the next level. He believes that the deal will also benefit the employees of Hemmo, giving them the opportunity and necessary expertise to provide integrated services worldwide.
The acquisition is expected to involve the addition of more than 250 employees to Piramal Pharma Solutions, including numerous PhD scientists and a team of more than 60 industry experts. The deal was taken forward after a lot of consideration and discussions by both the companies, and is expected to bolster their growth immensely.