Prolonged Demand for SAF May Lead to Its Supply Limitations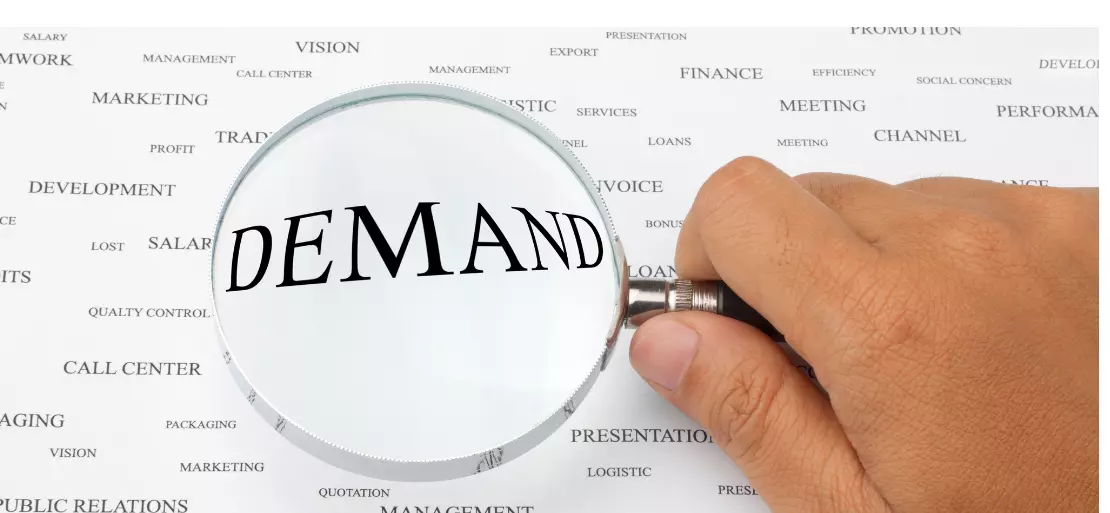 The number of countries proposing or adopting long-term blending targets for sustainable aviation fuel, or SAF, is growing. However, with supply constraints potentially limiting growth until 2050, many countries may fall short of their blending targets.
SAF demand could reach 5.8% of global jet fuel demand based on current and announced commercial commitments by 2050, with country-level orders reduced in Europe and the United States. Suppose all countries meet their SAF blending targets by 2050, in that case, S&P Global estimates an annual supply requirement of 17.5 billion gallons equivalent (1.14 million boe/d) for sustainable aviation fuels, including biofuels and synfuels.
Most of the countries that have already proposed or adopted SAF blending targets are EU member states, and they will be expected to comply with the EU's yet-to-be-finalized "Fit for 55" package, which recommends a 2% SAF blending directive by 2025, growing to 5% by 2030, and 63% by 2050.
SAF blending mandates are already in place in three European countries: Norway, Sweden, and France. Norway implemented a 0.5% SAF blending mandate in 2020, while Sweden increased its SAF mandate to 1.7% in 2022. Sweden's mandate is part of the country's broader requirements for reducing greenhouse gas emissions from air travel. Meanwhile, France implemented a 1% blending mandate for SAF this year, which will be increased to 2% by 2025.
These policy measures are critical steps toward reducing greenhouse gas emissions in aviation, which is a difficult-to-decarbonize sector. It forecasted that aviation fuel demand would grow at a 2.6% annual rate, returning to pre-COVID levels by 2027.
In terms of implied blending volumes, OECD member countries account for 19 of the top 20 long-term SAF targets, totalling 16.4 billion gallons of required SAF in 2050 if national targets are met. Indonesia, with a long-term blending target of 5%, has joined these countries. Based on the forecast of global aviation fuel demand by 2050, the national SAF blending marks would imply a worldwide blending rate of 11.4%. In the coming months, it is approximated to increase as several other countries, including Japan, where the government is considering a 10% SAF target by 2030, and New Zealand and Brazil, introduce mandates.
With current delivered SAF supply volumes estimated to be slightly more than 200 million gallons, achieving a minimum of 17.5 billion delivered volumes by 2050 would necessitate a 17.3% increase. Given the possibility of more countries announcing targets or blending occurring even in countries without marks, this growth requirement may be conservative.
It tracks nearly 120 production facilities currently operating or in the planning stages to assess the likelihood of these supply requirements being met. This equates to a total nameplate capacity of approximately 11.5 billion gallons. However, commercial realities force most of these facilities to focus on producing renewable diesel rather than SAF.
This trend, combined with the scarcity of various biomass-based feedstocks for SAF production, will likely limit supply growth in the long run. Near-term capacity additions may increase available SAF volumes. As road transport electrifies and the diesel blending pool shrinks, producers may shift from RD to SAF in the long run. Still, feedstock availability is likely to be the critical indicator driving total supply growth out to 2050.
Using the cooking oil is one feedstock that has seen significant growth, particularly in Europe and the United States, though potential scalability challenges exist. Potential feedstocks, grease, and fats are expected to follow a similar pattern. Vegetable oil production is approximated to increase by 7% by 2025, making it the feedstock with the highest relative growth over the medium term. However, soy and canola oil are the primary drivers of this expansion. Also, because soy oil and palm oil are associated with deforestation and competition with the food chain, restrictions on their use as SAF feedstock are already in place in Europe.