Propylene And Polypropylene Prices Edge Lower In Europe Due To Poor Offtake From Downstream Industries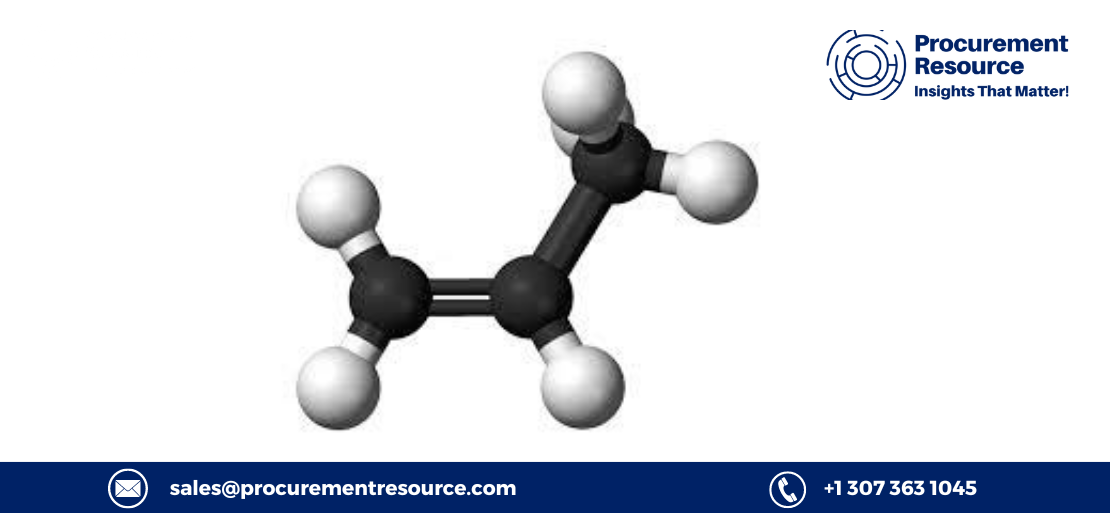 The PP and PE Markets in Europe Begin 2023 With Continued Drops

The domestic polyolefin markets grew losses in the second week since 2023, embarked amidst lesser monomer settlements, bearish demand and a shortage of supply issues. The drop's sizes varied on the basis of the supply position and starting level.
PP Witnessed a Decline in The Corresponding C3, 3-Digit Drops Attainable On PE

Drops for PE obtained momentum, with around 3-digit declines being attainable on deals. Even though a few suppliers used lesser drops, the majority of the deals concluded with €80-100/ton drops. Even the drops past €100/ton seem obtainable as supply persisted in exceeding demand, and some suppliers allocated reductions of up to €150/ton in order to draw a more suitable buying sentiment.
Request Access For Regular Price Update of Propylene
In regard to PP, suppliers mainly enforced declines in order with the propylene; however, smaller declines of about €50/ton were also seen within the market. Since negotiations are in progress, a few of the dealers might accept extra discounts on their actual bids. The present levels of stock will suffice for the existing demand.
Energy Costs Reduce

Temperate than anticipated temperatures, substitutes for Russian gas and increased storage levels propelled the prices of natural gas in Europe to pre-war levels. The low prices of gas were also ascribed to the lower consumption of energy as an element of the preservation measures.
This has allegedly given some relaxation for producers complaining about razor-thin margins. The costs of production have dropped as a result of reduced prices of gas and electricity compared to late December. In spite of the latest drops, the prices of gas stay historically and globally increased, making it much harder for businesses to raise energy consumption.
Will The December Demand Be A Little Better?

Players are gradually returning to the market following the year-end festivities, resulting in trading volumes that are lighter than usual. There have been zero signs of recuperation for underlying demand, yet, in spite of reduced prices, a few players declared a budding comeback in purchasing an interest in comparison to the month before.
Read More About Propylene Production Cost Reports - REQUEST FREE SAMPLE COPY IN PDF
As purchasers have majorly overlooked buying in December-end amidst sluggish anticipations, sellers hope to see a little replenishment activity during the present month. Nevertheless, purchases will not exceed needs and will stay on a stock replenishment basis owing to the inauspicious outlook for the remainder of the first quarter in the middle of looming fears of recession. A few buyers opted for a wait-and-see standpoint because of insufficient order entries.
Imports Barely Heard

As prices in Europe persisted in dropping, a few of the prominent polyolefin markets displayed an uptick after reaching the lowest a month before or earlier in the month. Prices of import were heard less often amidst the changing attitude of suppliers that were ascribed to the recovering prices in other markets worldwide amidst supply cutbacks for several causes, the revival of activities in China along with disruptions in delivery.
As per Procurement Resource, the article states that the domestic polyolefin markets saw losses as 2023 began with lesser monomer settlements, bearish demand and a shortage of supply issues. Furthermore, Producers of Polymer had different reactions to the drop in propylene monomer price (C3) -30-35 EUR/t. The producers in Central Europe have naturally lowered their polymer prices by 25-30 EUR/t.
The drop in price comes as a result of clear inventory. The raised PP import from Asia Pacific helps the price decline. It is anticipated that the USA will send less PP in the following two months. Also, it is expected that prices of Polypropylene might witness an increase in March due to rise in imports.