Oversupply Conditions And Fluctuating Demand Will Keep Propylene Prices Stable In Q1 Of 2023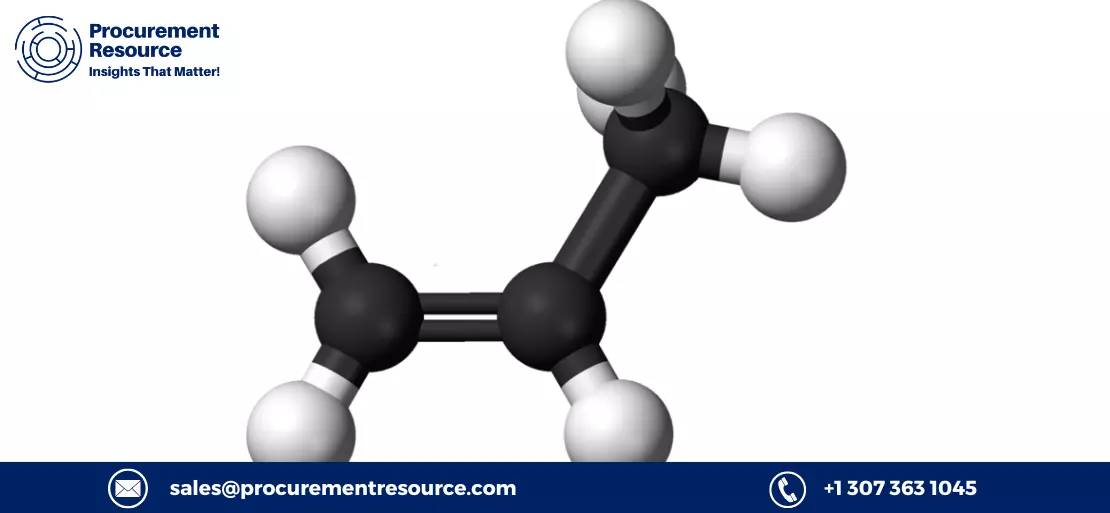 Commodities 2023: Propylene, PP Witnessing A Supply Overhang Globally Amidst Unpredictable Demand

Polypropylene is anticipated to include new extra supplies in 2023, adding to the bloating price competitiveness within regions as producers compete for a market share worldwide.
Request Access For Regular Price Update of Propylene
Demanding propylene might get stuck down due to lacklustre and frail downstream margins, further emphasising the subject of feedstock price advantages amidst the present increased oil price scenario.
China Mounts For A Supply Surplus From PDH Start-ups

In Asia, demand from China is anticipated to commence the year 2023 on a bad note, as purchasing powers will presumably narrow as the Lunar New Year approaches. The prevalent surplus for propylene and PP will likely continue into the initial half of 2023 on high run rates of upstream refinery and low downstream converter activity.
The inventory levels for PP at the end of 2022 are inferior compared to 2021; however still way higher in contrast to the last few years, so it is challenging to estimate where the true demand stands, as stated by an industry source. Nevertheless, the refinery-based PP plants in the Middle East are not likely to lower PP production in order to boost market share.
On the contrary, Southeast Asia's recovery depends on the Chinese economy's reinvigoration as the region is hindered by abundant supply, currency devaluations, and growing costs of living because of a wave of subsidy drops in electricity, fuel, and food costs in 2022. Some salvation is anticipated in the markets in Indonesia and Malaysia gearing up to Eid al-Fitr in H2 April 2023; however, downturns in the crude oil markers might witness a price drop to a new level.
The spot propylene supply in South Korea, in the meantime, was set to decline amidst weakening production margins, with LG Chemical closing down its 450,000/mt No. 2 cracker in Q2 and producer YNCC hindering the restart of its 450,000/mt No.1 cracker to January.
Despite that, a supply excess is anticipated in China, as five propane dehydrogenation plants accounting for a complete nameplate capacity of 2.85 million mt are planned to come online in 2023.
Sluggish Sentiment In Europe To Persist, Macroeconomics To Slow Down Demand

The bearish propylene market in Europe will likely persist into 2023 amidst poor demand and an absence of market competitiveness.
While there was a recovery in prices from the all-time lows of EUR 460.50/mt FD NWE on September 13, after a tight supply because of cracker outages and strikes, spot activity stayed calm as clients declined contractual volumes to the bare minimum considering macroeconomic pressures.
These frail demand fundamentals will likely pick up from seasonal lows during Christmas in the beginning stages of H1 2023; however, inflation and the in-progress Russia-Ukraine war will expectedly expand the total market length.
The prevalent disengagement between spot and term market pricing is anticipated to continue as volatilities in prices of energy and feedstock limit vendors' pricing manoeuvrability in agreements for the former.
The ambivalence and dismay for propylene advances to downstream PP as there is an uncomfortable balance between weak demand and strong production costs, which is expected to resume into the new year.
The market underwent continuous pressure from prices of energy as well as frail demand all through H2 2022, which resulted in overall illiquidity. This was compounded by the higher availability of cheaper imported materials from Asia and the Middle East.
US Propylene Might Be Supported By New PP Plants

US propylene market prices might be aided in H1 2023, but the demand for downstream PP will not outpace new supplies from new capacities.
The prices of prompt polymer-grade propylene dipped by more than 60% during the March-December period last year as growing interest rates, along with high inflation, channelled demand for downstream polypropylene. Prices of PP dipped during the same time by 56%, as the demand for durable goods stayed negligible, while the Asian-origin resin was more competitively priced compared to US Gulf Coast exports.
Nevertheless, the propylene demand could be boosted by the December start-up of ExxonMobil's new 450,000 mt/year PP unit at its Baton Rouge, Louisiana, complex.
The new 750,000 mt/year propane dehydrogenation unit by Enterprise Products Partners' which is under construction in Texas, is expected to start up in Q2 2023, which will likely boost US PDH capacity to 3 million mt/year.
Read More About Propylene Production Cost Reports - REQUEST FREE SAMPLE COPY IN PDF
North America will not see extra capacity until 2024, when Formosa Plastics is expected to finish a new 250,000 mt/year unit in Point Comfort, Texas. Also, the latest ExxonMobil capacity, Inter Pipeline, started up a 525,000 mt/year PP unit in Calgary, Alberta, in July.
According to the article by Procurement Resource, it can be summed up that the prices of Propylene shall remain stable in the first quarter of the year. Additionally, China will Mount For A Supply Surplus From PDH Start-ups, a bearish sentiment will persist in Europe, macroeconomics will slow down demand, and the new additions of PP plants will support the US propylene market.