Europe PTA and PET Market Flourishes Amidst Lockdowns but Future Seems Unstable Owing to Fragile Economies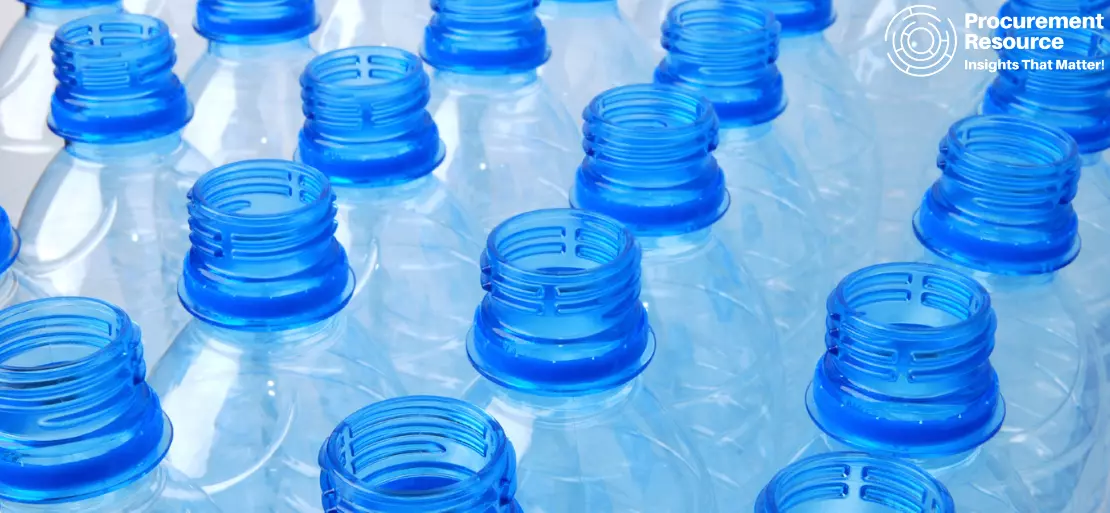 Purified terephthalic acid (PTA) market in Europe has been witnessing an increased growth owing to the growing demand for PTA from downstream polyethylene terephthalate (PET) applications. PET, which is a thermoplastic polymer, has emerged as an essential product amid the pandemic as it is being extensively utilised in the preparation of films and sheets for packaging food products and water during lockdowns. But, despite imminent peak in demand, the future for both PTA and PET does not appear stable, and thus, the tide may turn any time owing to the falling economies.

PET is among those plastics which finds use in a wide range of applications and thus, it forms an important part of our everyday life. It is an important commercial polymer resin that can be broadly classified into bottle, fibre or film grade, based on downstream applications. Bottle grade resin is the most traded form of PET resin and it is utilised in bottle and container packaging through blow moulding and thermoforming and also as a food packaging material.
The growing dependence on food products and water packaged in PET during lockdown, a precautionary measure to prevent the spread of COVID-19, has placed the product and value chain in one of the essential sectors. Thus, even when other sectors are experiencing a setback, the market for PTA and PET is flourishing amidst lockdown in Europe.
But, crashing upstream prices and economic turmoil in Europe may deny the status of 'privileged' to PTA and PET. As there remains uncertainty regarding how this pandemic is going to impact the industry in the medium term, and the economy as a whole, low prices of the product are tempting certain buyers to make purchase while sellers are seeking ways to secure the commitments. It appears that hedging and fixed pricing are back on the agenda, even for 2021, as PET prices have reduced to so low and are likely to remain the same for some time. Some are looking at this scenario as a right time to lock in stocks of PTA and PET for 2021, but there also looms pre-buy concerns about the liquidity of customers. On the other hand, for some companies, purchasing now and keeping the stocks ready for next year is not an appealing proposition for they may not thrive or even survive this crisis owing to limited socialising and no tourism to depend on. Thus, the current outlook in general makes hedging, fixed price buying and general pre-buying a risky affair.
Both the buyers and sellers are becoming wary of what demand may look like going forward and as no buyer wants to get caught with stocks at the current situation, the future for the PTA and PET sector looks blurrish.
Buyers are cancelling their orders and some supermarkets are putting the brakes on and have stopped making purchases. Even the world leaders are not sure of how long this lockdown is going to continue and when a sense of normality will return.
Although PET has been able to maintain its priority status amidst the pandemic, largely through thermoforming, but there are other PET products that have witnessed a severe hit and are still suffering, for example, carbonated soft drinks (CSD) and high-end foods. While the sales volume of bottled water has significantly dropped and the product is currently experiencing the effects of mass lock down, the purchase of larger 1 litre and 1.5 litre bottles and their bulk buying by the consumers on the continent is ensuring its sustainability. Further, sharp increase in the production and demand for hand sanitizers has not proved to beneficial for PET products as nowadays hand sanitizer producers are not so concerned about the type of bottles they are using.
Moreover, R-PET (recycled PET) users are reverting to a 70:30 purchase power, which is in favour of virgin PET. The reduced demand for R-PET is the result of its high cost, and thus, has created a renaissance in demand for virgin material.

The ones engaged in the business are contemplating different scenarios. While one scenario is anticipated to be the increasing demand and growing market for the product as negative territory on oil has now passed and things will only get better because of the expected ease on the lockdown in the coming months. While the other scenario is expected to be the fall in the market value as after witnessing the extraordinary demand for PTA and PET because of lockdowns and also because people replenished inventories thinking that April would have the lowest price for the product, the next few months shall see the consequences with companies going bust with no events or festivals taking place, resulting in less consumption of the product and downfall in market.
In Europe, as domestic producers are focusing on keeping their prices competitive with PET manufacturers from other regions, the import volumes of the PET products are far fewer than what they were at the same time in 2019. Thus, the short to medium term, imports to Europe have reduced drastically in comparison to 2019, which is a good sign for domestic PET producers.
Thus, even if PTA and PET are benefitting in Europe amidst the COVID-19 pandemic, the growth of the sector is expected to remain unstable and it is currently under a threat. While the sector has received a chance to flourish in the medium term, its future remains unpredictable owing to the volatile market conditions and weakening economies during the mass lockdown.