Reliance increases the prices of all major grades of SBR (Styrene Butadiene Rubber) by 0.8-0.9 percent for the month of January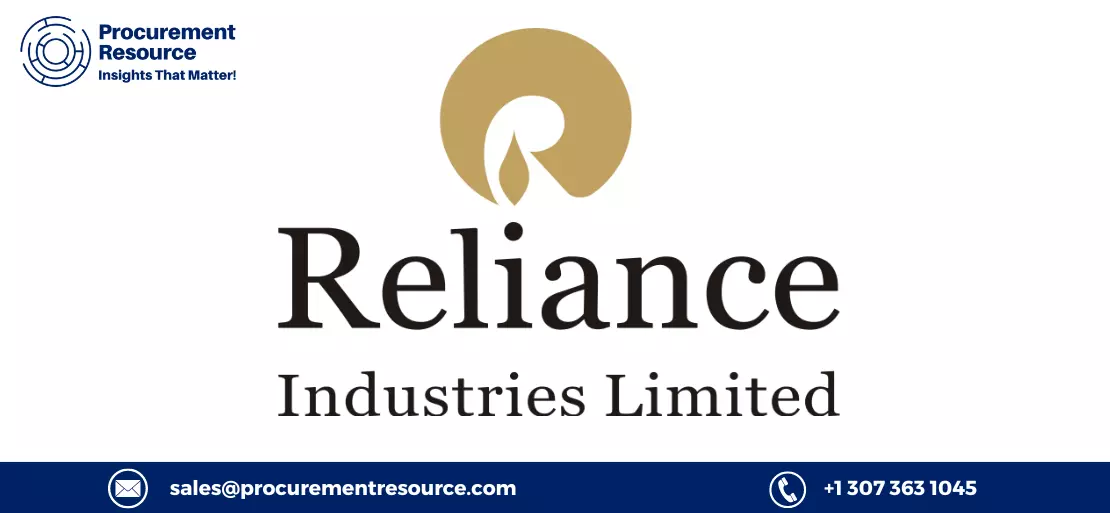 Reliance increases the prices of all major grades of SBR (Styrene Butadiene Rubber) by 0.8-0.9 percent for the month of January

Reliance, an eminent organization popular for its sundry ventures across the globe, has decided to increase the prices of Styrene Butadiene Rubber by around 0.8-0.9 percent. Speaking of which, the prices of STYLAMER 1502 have distended to INR 132/kg (Ex-Plant) and INR 133.74/kg (Ex-Depot). Similarly, STYLA 1502 GP has seen an increase in prices to INR 129.12/kg (Ex-Plant) and INR 130.74/kg (Ex-Depot).
Rising Rubber Consumption

The Asia-Pacific area consumes the most synthetic rubber, with China and India experiencing rapid growth in the building and automobile industries. In addition to COVID-19 problems, rising oil prices, the Russia-Ukraine conflict, rising freight costs, and the depreciation of the rupee have all had an impact on the price of synthetic rubber, a crude oil derivative.
Request Access For Regular Price Update of Styrene Butadiene Rubber
According to a poll by the Automotive Tyre Manufacturers' Association, domestic output of synthetic rubber more than doubled to 479,000 tonnes, or 64 percent of consumption, in 2021 from 216,000 tonnes, or 35 percent of consumption, in 2016. (ATMA). Over the same time span, dependence on imported synthetic rubber decreased from 65 to 36 percent.
The ability to produce synthetic rubber has increased overall. However, it still falls short of meeting rising consumption. Some grades are entirely imported if they are not produced in India.
On the other hand, over the course of five years, the production of natural rubber climbed from 624,000 tonnes to 751,000 tonnes, a 20% increase. During this time, consumption increased more quickly, by 22%, to 1.26 million tonnes. India currently imports more natural rubber than synthetic rubber as a result.
The three types of synthetic rubber that are primarily produced in India are butyl rubber, polybutadiene, and styrene butadiene. As domestic production has increased over time, the import of these three types has reduced. The majority of other grades, including ethylene vinyl acetate (EVA), ethylene propylene (EPDM), and nitrile rubber (NBR), are imported.
Tyres and their components are made using synthetic rubber to a degree of about 70 percent. 75 to 80 percent of the rubber in passenger automobile tyres is a synthetic rubber. For load-bearing capacity, truck and bus tyres require a higher percentage of natural rubber.
With the opening up of economies when the epidemic subsided last year, demand for synthetic rubber skyrocketed, and supply is currently unable to meet up.
Currently, supply is limited, and prices have skyrocketed. A significant source was Russia. However, as the conflict broke out, the nation's supply stopped.
Due to the fact that ordinary synthetic rubber contains silica, which lowers roll resistance, manufacturers are also introducing eco-friendly variants. The market is projected to benefit from the soaring demand for green tyres (made of environmentally friendly rubber products).
The usage of synthetic rubber in the production of low-cost construction materials accounts for a sizeable portion of the overall demand for the commodity. Emerging economies, whose infrastructure development has exploded in recent years, have provided a significant impetus.
The tyre segment, which primarily consists of small and medium-sized businesses, is struggling to survive as a result of the burden in addition to a rise in the price of natural rubber and other costs.
While the tyre industry has several large companies and is able to absorb the high cost of synthetic rubber imports. The non-tyre industry segment primarily produces conveyor belts, hoses, pipes, shoes, adhesives, and seals.
The non-tyre sector is having a hard time keeping up with rising costs due to price increases and currency devaluation. The prospect of initiating the manufacture of those synthetic rubber varieties that are currently primarily imported is being discussed with the government.
In order to lessen reliance on other countries for raw materials after the pandemic's breakout, countries are increasing their capacity for producing synthetic rubber.
India's Contribution To Rubber Production

Rising local production of synthetic rubber has insulated India from the high cost of imported goods that are frequently used by the tyre sector, leading the nation to rank among the top 10 manufacturers worldwide.
However, some synthetic rubber varieties that are still imported and used for purposes other than tyres are finding it difficult to keep up with increased costs, which are adding to the rising costs for natural rubber and other inputs.
India rose from 11th place in 2017 to become the eighth-largest producer of synthetic rubber in 2021. According to a poll, it is currently the fourth-largest consumer of synthetic rubber, behind China, the US, and Japan.
As per Procurement Resource, Reliance, a prestigious company well known for its numerous endeavours around the world, has made the decision to raise the price of styrene butadiene rubber by roughly 0.8 to 0.9 percent.
Read More About Styrene Butadiene Rubber Production Cost Reports - REQUEST FREE SAMPLE COPY IN PDF
Synthetic rubber is most commonly used in the Asia-Pacific region, where the construction and automotive industries are expanding quickly in China and India.
In addition to COVID-19 issues, the price of synthetic rubber, a crude oil derivative, has been impacted by growing oil prices, the Russia-Ukraine conflict, increased freight costs, and the depreciation of the rupee.