Russia Witnessed an Extreme Season and a Subsequent Strong Drop in Ammonium Nitrate Prices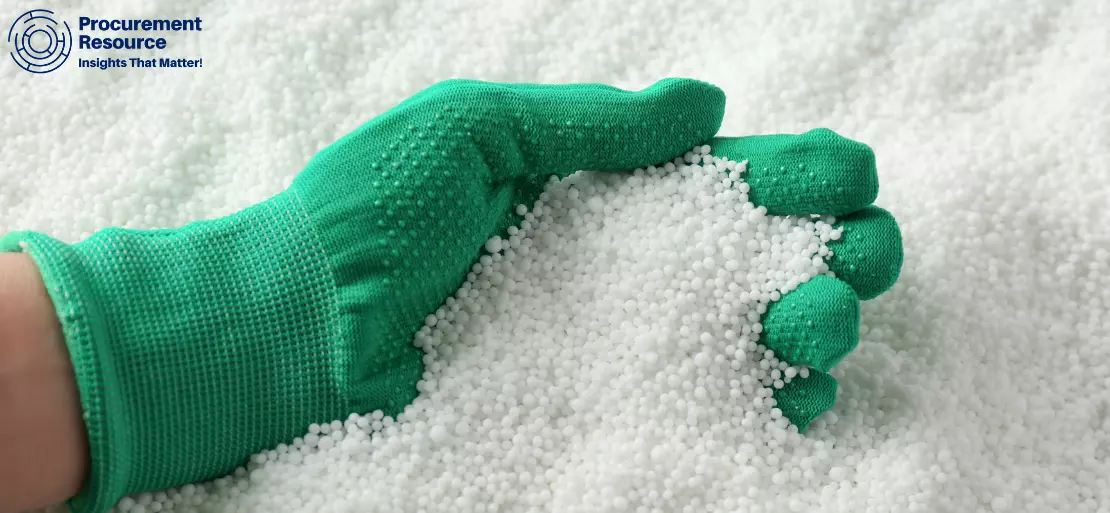 Ammonium nitrate, sometimes known as NH4NO3, is a chemical compound having the formula NH4NO3. The nitric acid is concentrated, and ammonia is used in its anhydrous form. The highly exothermic nature of the reaction makes it violent. The extra water is evaporated after the solution is created, generally at around 83 percent concentration, leaving an ammonium nitrate (AN) concentration of 95 percent to 99.9%, depending on grade. The AN melt is then sprayed and tumbled into prills or tiny beads in a spray tower or granules in a rotating drum. The prills or granules can be dried again, chilled, and coated to prevent caking.
Check Real-Time Price Now: Ammonium Nitrate Price
Ammonium is utilised in mining, quarrying, and civil construction components in explosive compositions. In addition, it is a key component of ANFO, a common industrial explosive that accounts for 80% of all explosives used in North America; identical formulas have been used in locally made bombs.
The local spring season, which runs from October to April, is already a remote remembrance for Russian producers. Robust local markets limited export volumes during this time, allowing most small and medium manufacturers (with up to one shipment per month) to concentrate almost entirely on domestic demand and avoid international markets for several months. AN's premium per unit of nitrogen over prilled urea reached 25%, with export supply balanced to tight and just one or two producers with the product.
Domestic demand had begun to wane by the end of March. The majority of April production was sold domestically. Still, some manufacturers were actively preparing an export business for the remainder of April and May production by mid-April, but they were not aggressively offering. In contrast to other nitrogen products, such as urea, the product was secretly transferred to ports, with producers hoping that demand from Central America and Brazil would slow the price reduction rate in the AN market. A decrease in global demand and broader macroeconomic uncertainties created by the coronavirus pandemic.
Production Cost Report: Ammonium Nitrate
In mid/second-half April, companies such as Acron, Eurochem, and Uralchem could place small holdings of AN in-combination cargoes bound for Latin America at prices that indicated a 10% premium for AN over prilled urea. The length in the Baltic, on the other hand, has only just become apparent, with companies rushing to secure export orders. In last week's Income tender, Eurochem offered aggressively in the mid USD 150s pt fob Baltic equivalent to fend off traders willing to take positions. Uralchem also sold 10,000 tonnes of AN in Morocco at somewhat higher prices. Not only did the actual price drop to USD 155-160pt fob, but AN's premium over urea was also cut in half to 5%. Baltic Prices were above USD 190pt fob at the start of April.
It's worth noting that the AN premium is currently at the same level as last year. Nevertheless, for much of Q4 2018 and January 2019, the Russian domestic season was dismal for producers, with AN at a discount to prilled urea. This season's high demand is mainly due to the moderate weather, mostly frost-free and warm. Furthermore (and before the favourable weather situation unravelling), producers were anxious to avoid some of the previous season's blunders, which included larger producers declining export business in the hopes of selling the product domestically at greater netbacks.