Sinochem and ChemChina Megamerger to be Back on Track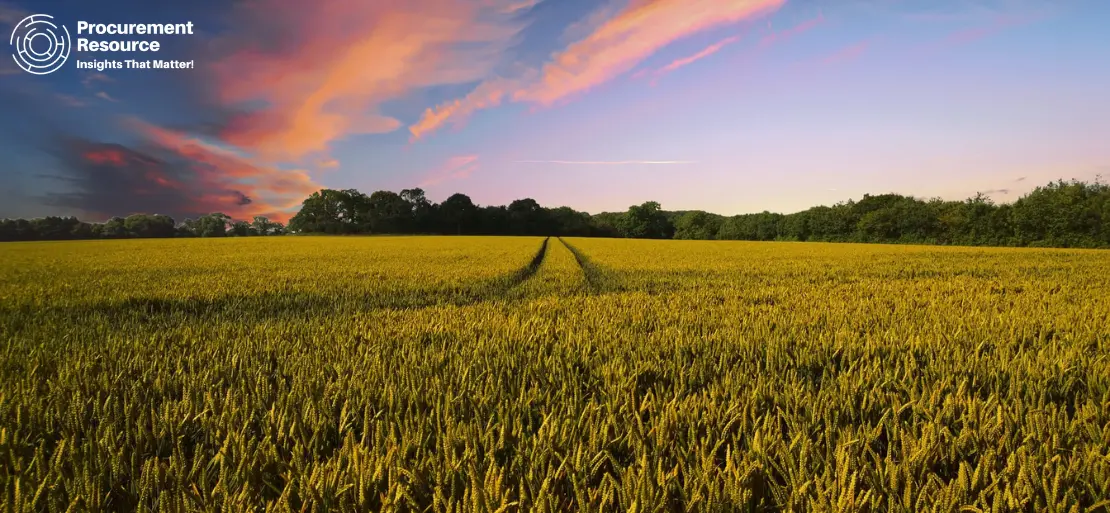 The efforts which were prolonged by three years to combine China's two biggest state-owned chemical companies, Sinochem Group Co. and China National Chemical Corp./ChemChina, may finally be back on track. A merger discussion that started years ago is back in progress.
On 23rd January 2020, the companies announced the further reconstruction of their agrochemical sectors. The giants are expected to merge their agricultural assets under the umbrella of Syngenta Group, which will be based in Shanghai, China. Such a deal is expected to create an enormous company with an even bigger revenue. However, the deal kept getting delayed due to various problems faced by ChemChina.

Sinochem and ChemChina Agrochem Merger:
On 23rd January 2020, the two Chinese state-owned giants announced plans for strategic reconstruction. The reorganisation involved the merger of their agrochemical sectors to create a behemoth entity. The restructuring involves Syngenta, a Swiss agrochemical producer, which was acquired by ChemChina in 2017, and a crop protection company called Adama from Israel, wholly owned by ChemChina since 2016.
According to the terms of this merger, ChemChina will surrender it's 100% ownership to Syngenta Group with 74.02% shares of Adama, and Sinochem will give up its primary agricultural assets.

Ning Gaoning, who is currently the chairman of both, Sinochem and ChemChina, is expected to chair the Syngenta Group, while Adama's current CEO, Chen Lichtenstein will become the chief financial officer (CFO) and relocate to Basel, Switzerland. The merger further aims to deepen the reform of state-owned enterprises and optimize resource allocation and for Sinochem and ChemChina to further strengthen cooperation.

Cause of Delay:
There were potential talks of this merger since 2016, when Ning Gaoning, who helped grow China Oil and Foodstuffs, was appointed as the chairman of the then-struggling Sinochem. The Chinese government is expected to merge Sinochem with ChemChina in order to make an even bigger competing entity. However, ChemChina's overseas subsidiaries stood in the way of the full merger.

The debts taken with the acquisition of Syngenta by ChemChina became the starting of ChemChina's borrowing spree. Since the USD 43 billion takeover of the Swiss crop-science giant at the height of the company's acquisitions spree in 2017, the company's borrowing has only increased in size.
This is due to the ongoing capital spending getting far in excess of the operating cash flow. ChemChina's nearly thin or negative operating cash flow has been proven insufficient to cover its vast investment spending. The USD 20 billion funded for the Syngenta deal looks modest in front of the net debt of USD 63.6 billion on ChemChina until June 2020.

Why this Merger?

Multiple news agencies reported that ChemChina approached a number of Chinese state-backed investors in the month of December 2019 for USD 10 billion in order to reorganise its agrochemical business ahead of a stock market listing in 2020. This fundraising initiative was aimed towards reducing ChemChina's debt by raising a similar amount from smaller shareholders while holding onto majority stakes in its listed Agri-Tech business. Also, due to China's equity market being in a frothy state right now, it will be a good opportunity for ChemChina to get that long awaited initial public offering done.

Meanwhile, with the addition of Adama, the newly formed group becomes the world's largest agricultural inputs company, including crop protection, fertilizers, seeds, additional agricultural and digital technologies, and distribution networks inside of China. Thus, the Syngenta group will reportedly have an annual agrochemical sales revenue of nearly USD 15 billion.

Another reason for this merger was to list the resulting company in China's technology-focused STAR market by mid-2020. The listing of the company is further expected to result in a market capitalisation of 777 billion yuan on the current 0.75 times price-sales multiple, typical of large chemical businesses, which would make the company roughly the size of BASF SE, Dow Inc., and Nutrien Ltd. combined.

However, a major drawback, which the merger might face, is the backlash from the United States. This can be attributed to the consideration of these companies as "Communist Chinese military company" by the U.S. Department of Defence. This allows the White House to impose heavy sanctions on any company doing business with them, thus, creating a certain amount of risk for an already in-debt company and as 90% of Syngenta's business takes place outside of China.