Spot Palm Oil Prices Have Risen By 22 Percent in South Asia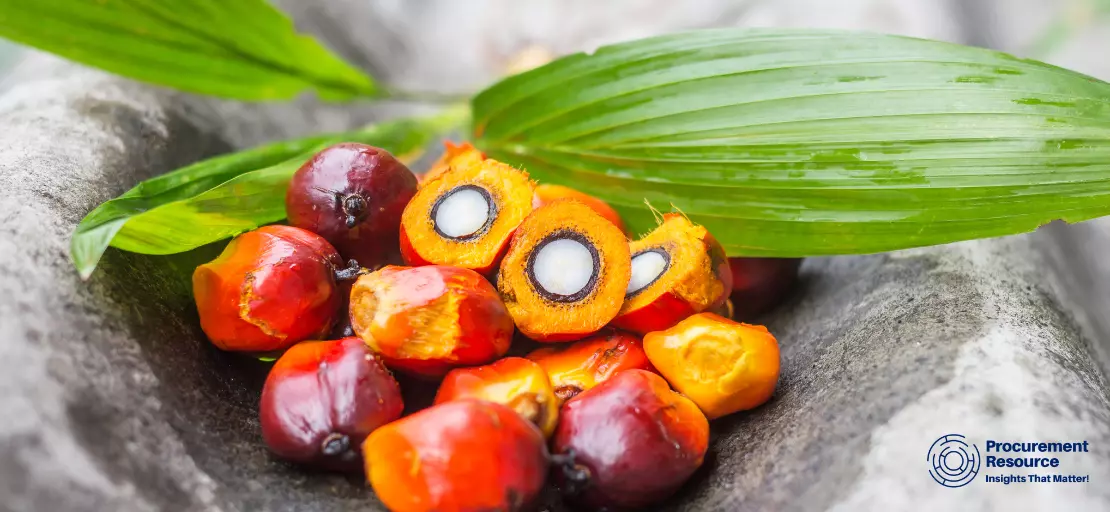 The Fast-moving consumer goods companies of packaged consumer supplies that sell soaps, processed foods, cosmetics, etc., state that they will withdraw discounts on large packs after the festive season to increase their margins, given the unprecedented rise in palm oil prices that soared by 22 percent in India.
Palm oil prices that, lowered by more than 50 percent from the beginning of the year, have soared once again as Russia threatens to retreat from the Black Sea grain exports, which also comprises palm oil in this category. In addition, the heavy rains in Malaysia are causing concerns regarding supplies of palm oil.
Palm Oil Prices Increase for the Second Consecutive Day Owing to the High Soy Oil (Soybean Oil) Prices
Request Access For Regular Price Update of Palm oil
On Monday, the futures of Malaysian palm oil bounced back from their earlier losses to close higher for a second consecutive session, as more substantial U.S. soy oil gave aid amid discouraging export data.
For January delivery on the Bursa Malaysia Derivatives Exchange, the benchmark palm oil contract rose by 0.31 percent closing at USD 819.99 (3,878 ringgit) per tonne, following its earlier decline of around 2.33 percent earlier during the day. On Friday, it had earned 4.6 percent.
According to a trader in Kuala Lumpur, the trigger cause of the recovery was higher costs of soy oil on the Chicago board of trade.
CBOT soy oil prices climbed by 0.8 percent. At the same time, Dalian's most active soy oil agreement dipped by 1.26 percent, during which its palm oil contract was trading higher by 0.84 percent.
The fluctuations in prices of palm oil are affected by the movements of related oils as they compete for a stake in the global market for vegetable oils.
On the other hand, Malaysian palm oil products exports between October 1st to October 15th plunged by 4 percent since the same period in September, as stated by cargo surveyor Intertek Testing Services (ITS) on Saturday. In contrast, AmSpec Agri Malaysia, the independent inspection company, registered a 1.9 percent growth.
The crude palm oil reference price set by Indonesia during October 16th to October 31st was at USD 713.89 per tonne, as showed by a Trade Ministry document circulated on Saturday, placing the export tax at USD 3 per tonne, which headed downward from the USD 33 placed on the last reference price.
Read More About Palm Oil Cost Reports - REQUEST FREE SAMPLE COPY IN PDF
According to a trader, the lower export tax by Indonesia, the top producer of palm oil, has the power to make palm oil from Malaysia less appealing
According to Procurement Resource, companies selling packed consumer goods are set to pull back on discounts after the festive season amid the price hikes of palm oil. The price increase is caused by Russia's threats to withdraw from the Black Sea grain exports accord, including palm oil. Furthermore, the rising soy oil prices are also driving the price rise for palm oil as they contend for a stake in the global vegetable oils market.