The Unstoppable Pharma Sector of India, Targetting USD 100 Billion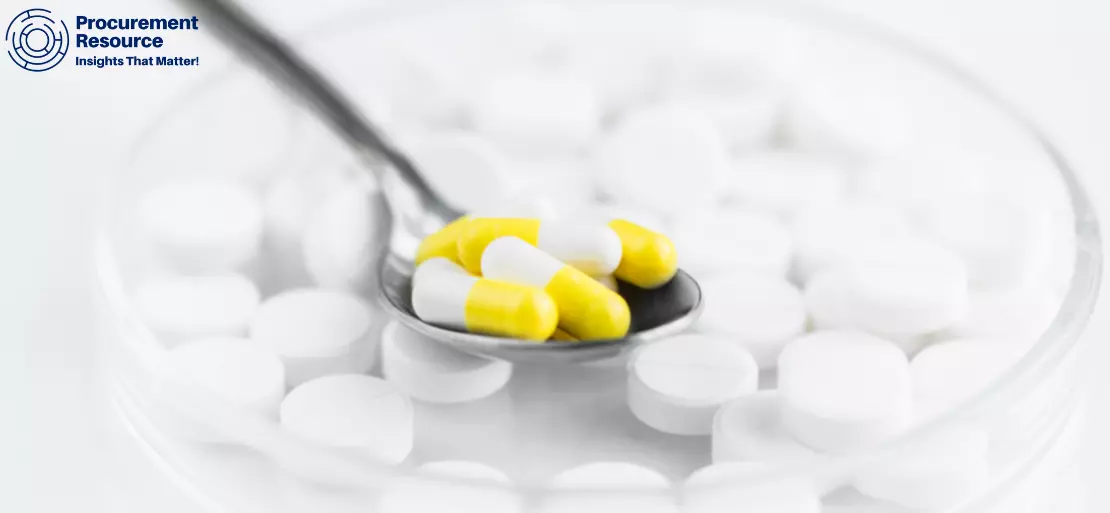 The Rising Indian Pharmaceutical Industry
Supplying over 50% of the global demand for various vaccines, 40% of generic demand in the United States of America, and 25% of all medicines in the United Kingdom, India enjoys an important position in the global pharmaceutical industry. Possessing a large pool of scientists and engineers working on their full potential, India is the largest provider of generic drugs globally. India accounts for 3% of the global pharma sector and currently, the market has reached USD 40 billion. Out of this, around USD 19-20 billion of the country's pharma output is exported.

The Indian pharma sector is soon estimated to be a USD 100 billion industry. This milestone is likely to be achieved due to the following reasons:
Expiry of Patents: Considering the patents that are likely to expire in the next 4 to 5 years, roughly around USD 200 billion of generics are expected to enter the market. During this period, the global generics market is expected to expand from USD 270 billion to USD 450 billion. This can prove to be a boon for the Indian pharma market as the country is one of the leading exporters of generic drugs as well as key starting materials or APIs.
If the generics market in India is accelerated to 17% from the current 11%, then India has a significant opportunity to drive the formulation business from USD 30 billion to USD 75 billion owing to the region's exposure to exports. This formulation business can be bolstered by another USD 10 billion contributed by biosimilars or biologics, while the export of APIs will add another USD 8-10 billion.
India's biotechnology industry, comprising of biopharmaceuticals, bioservices, bioagriculture, bioindustrial, and bioinformatics, is anticipated to grow at an annual growth rate of around 30%. All these factors are expected to drive the market to reach USD 100 billion by 2025.
Need for Advanced Technology

The advancements in technology are significantly contributing to the growth of various sectors. Today, several technologies play a crucial role in buttressing the pharma companies, further allowing them to reach their targets. In today's era, there is a need to build a platform where technology can be used for consolidating sourcing, supply chain, regulatory, and quality approvals.
This would further allow to aggregate all the discreet capacities available from individual companies and establish alliances with large global and domestic pharma companies. Seeking refuge towards the technology will also help the pharma sector revive through the COVID-19 setbacks.

Building a Transparent Fiscal Support Mechanism
There is a need to build a transparent fiscal support mechanism, which involves approaching MNC's like GSK, Pfizer, and Novartis, which have been the global key players in the market for years. The Indian domestic market as of today in terms of exports is worth USD 18 billion, which is likely to reach anywhere between USD 25 billion and USD 30 billion soon. But there lies a larger opportunity in exports, and looking at a larger ecosystem is the need of the hour.
A Reformed Strategy
In order to reach the goal of USD 100 billion, a new strategy needs to be put into perspective. This perspective is the first part of the strategy and is about encouraging the medium and large pharma companies towards investing more in various platforms like complex drugs, biotechs, and others. The need for reformed strategy is due to India's excellence in manufacturing low-cost generic drugs. Recently, large Indian pharma companies have been moving into injectables, biosimilars, and other specialty products as well.
There are around 3000 pharma companies in India varying from worth INR 10 crore to INR 100 crore. These medium and large pharma companies show a tremendous potential to cater to the demands of the growing Indian population and can help the sector accelerate towards the USD 100 billion mark.

The second part of the strategy includes the need to attract the top 20 global pharma companies in India. The size of the global pharma industry is USD 1.3 trillion. In this USD 1.3 trillion, the top 20 global pharma companies contribute around USD 650 billion. But the presence of these companies is very limited in India. Once these companies set up their businesses in India, the pharma market in the region will accelerate at a faster pace and the dream of achieving USD 100 billion mark will be a step away.