Ukrainian Sunflower Oil Industry Unsettled by Russia's Invasion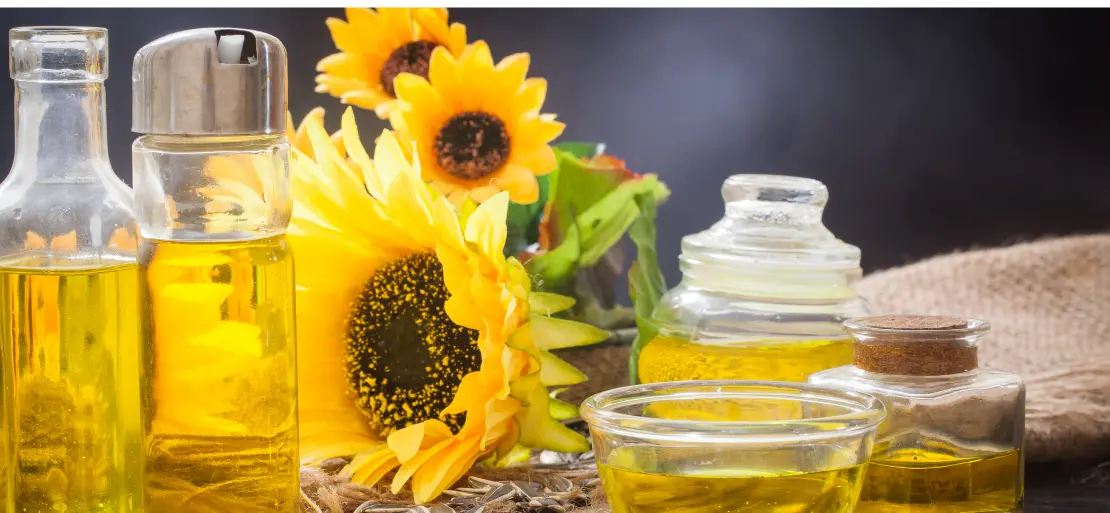 Despite Ukraine being the world's top exporter of sunflower oil, Russia's invasion of Ukraine on February 24 has severely disrupted the Ukrainian sunflower oil industry and supply chain. A prolonged conflict jeopardises the following growing season as well. As a result of Russia's invasion, commodity prices in the oil, gas, and agricultural markets skyrocketed, while attacks on cities, ports, and infrastructure sent shockwaves through supply chains. As a result, S&P Global Commodity Insights suspended the Black Sea sunflower oil price assessments from February 24 to February 25, as trading had ceased.
The market is highly stressed due to the current situation. The oilseed crush and the industry in Ukraine have entirely stopped, and there are also shipment delays, according to a source on February 28. If this continues for another 2-3 weeks or longer, spring plantings of soybeans and sunflowers may be delayed, putting the campaign's average hectares goals at risk.
Farmers face disruption on multiple fronts because of the invasion. With Russian troops already in the significant seed-producing regions of Kharkiv and Luhansk, seeds stored in those areas will be inaccessible to export crushers. Furthermore, as the planting season approaches, logistical constraints threaten to impede farmers' access to fertiliser and other inputs.
Sunflower seeds are typically sown in April and May ahead of the summer season, harvesting beginning in September. There is a risk for supply and demand in the next campaign. Suppose there are some tensions and military actions in agricultural areas many roads are blocked. In that case, commercial companies are not working, farmers cannot plant, and may reduce average acreage if some areas are occupied, a market participant said.
The central growing regions for sunflower seeds in Ukraine are the steppe and forest-steppe zones, located in the country's central and eastern provinces. According to Latifundist and Ukrainian Department of Agricultural Development data, Ukraine sowed 6.5 million ha of sunflower seeds in the 2020-21 marketing year. Dnipropetrovsk, Kirovohrad, Kharkiv, Zaporizhia, Nikolaev, Luhansk, Odessa, and Poltava are the central producing regions, accounting for 62 percent of the country's total sown area. The Russian invasion has also jeopardised Ukraine's railway and road systems, which transport seeds from production areas to crushing plants or export terminals.
Ukrzaliznytsia, the state railway operator, prioritises its capacity for citizen evacuation, and industrial and commercial traffic has suffered, with steelmakers and iron ore producers also reporting disruptions in their operations. Around February 21, Ukrainian sunflower seed crushing plants began purchasing additional seeds. Still, it is unclear whether any of these purchases were successfully loaded and shipped before imposed rail freight restrictions. Although market sources reported that crushers were largely covered for February, longer-term supplies are now under threat.
Ukraine exports sunflower seeds to major consumers such as Turkey and crushing and produces oil and seeds. As per Platts Analytics data, Ukraine was expected to export 350,000 mt of seeds this season, accounting for around 10% of global exports.
Further up the supply chain, the invasion has rendered Ukraine's crushing facilities inoperable. There is no logistics, no production, no farmers, no origination, and no crushing. Most crushing plants have ceased operations entirely. Crushing capacity in Ukraine exceeds sunflower seed production, implying that crushers are frequently competing for seeds. The USDA data highlighted that the total oilseed crush capacity in Ukraine in 2020 was around 23 million mt, with 19 million mt dedicated to sunflower seeds.
Because most Ukrainian crushing facilities are oriented toward the export market. They are often located close to Black Sea ports for logistical convenience, despite being some distance from the seed-producing areas in the country's centre and east. The USDA data further mentioned that Ukraine's sunflower oil industry is geared toward the export market, with 91 percent of its production destined for overseas markets. In comparison, the other major producer, Russia consumes nearly 35% of its sunflower oil production domestically. The Black Sea accounts for nearly 80% of global sunflower oil exports.