Volvo Cars to Witness Losses in the Third Quarter as Chip Shortage is Expected to Prevail till 2022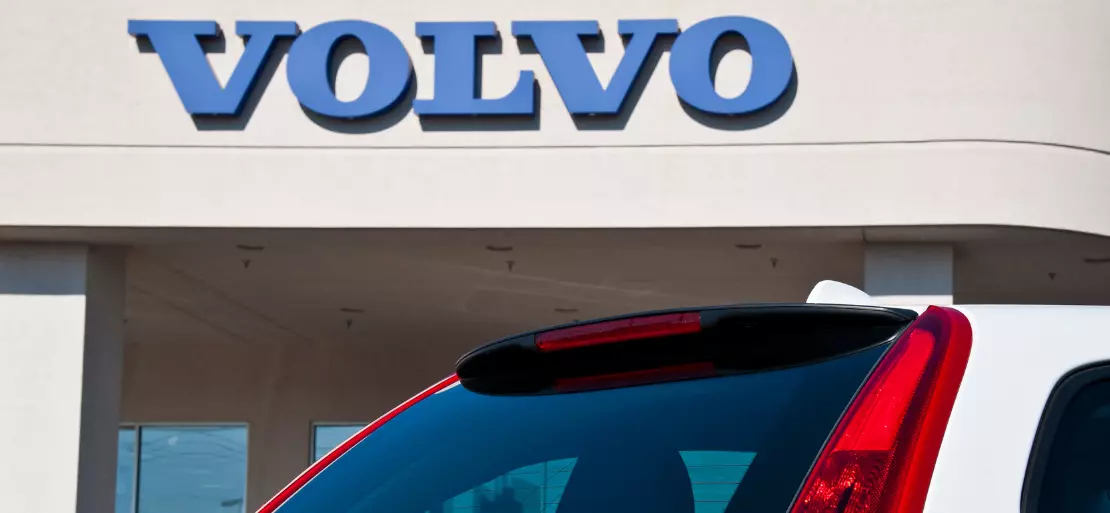 Semiconductors provide control and memory operations in various electronic devices, including vehicles, computers, and smartphones. In recent years, the application of semiconductors in the automotive industry has risen significantly, with new models featuring a growing number of electronic technologies like Bluetooth, driver-assist, navigation, and hybrid-electric systems. The components scarcity has forced automakers to shut down operations for weeks, if not months, at a time. Vehicle stocks have plummeted to historic lows due to a shortage of supply paired with high consumer demand.
Volvo Cars warned about chip scarcity on Tuesday that is likely to persist into the following year, as the company's first quarterly report since its enlisting in the stock market a month ago confirmed a drop in the revenue and profit generated. The Gothenburg-based automotive manufacturer said supply chains were still limited but that productivity has improved monthly since September, despite lower demand.
According to Chief Executive, Hakan Samuelsson, the supply situation has improved heading into the fourth quarter. Still, they expect the industry-wide scarcity of semi-conductors to remain a constraining factor. Volvo's initial public offering (IPO) in Europe was the largest this year on October 29, a statement of strength for the European automotive sector, undergoing a difficult transition to electric vehicles (EVs).
Many manufacturers worldwide, including Volvo, have been forced to reduce output due to chip scarcity. Bjorn Annwall, its chief financial officer, said it would be the biggest challenge in the fourth quarter. Volvo, primarily owned by China's Geely Holding (GEELY.UL), reported early November sales of roughly 52,000 cars, down from the previous month due to decreased production and a build-up of in-transit inventories.
It verified a previously disclosed third-quarter operating profit of 3.3 billion Swedish crowns (USD 362.6 million), down from 4.6 billion crowns in the previous quarter, and sales of 60.8 billion crowns, down 7%. In India, Maruti Suzuki said that output at its Haryana and Gujarat factories would be reduced in December due to electronic component supply constraints caused by the worldwide semiconductor shortage. For several months, the chip scarcity has had a negative influence on Maruti's output. In October, the company stated that November output at both Haryana sites would be about 85% of typical levels.
According to CRISIL Ratings, the worldwide semiconductor shortage would limit India's passenger vehicle (PV) sales growth to 11-13 per cent in the current fiscal year, down 400-600 basis points from what it would have been otherwise. According to the firm, the automaker was unable to build about 1.16 lakh cars in the second quarter, primarily for domestic models. At the end of the quarter, the firm had more than 2 lakh pending client orders for which it was making every attempt to hasten deliveries.
Hyundai, the country's second automaker, reported a 37% drop in total sales in October, with 43,556 cars sold. In the same month last year, the firm sold 68,835 units. According to the manufacturer, domestic sales fell 34% to 37,021 units in October 2020, compared to 56,605 units in October 2020.
Domestic car manufacturers have opted to produce variations without additional features, even though selling premium automobile models is more profitable for automotive companies. Because lakhs of customers are waiting for new automobiles, they have been compelled to cut back on extra features. According to The Economic Times, some car manufacturers are even selling their top-end automobiles with simpler infotainment systems and simply providing consumers with one remote key at the time of purchase. To deal with the chip shortage, manufacturers have reduced the manufacturing of diesel vehicles while increasing the production of petrol automobiles since diesel variations need additional chips.