Volvo Trucks Receives Order for 100 E-Trucks from DFDS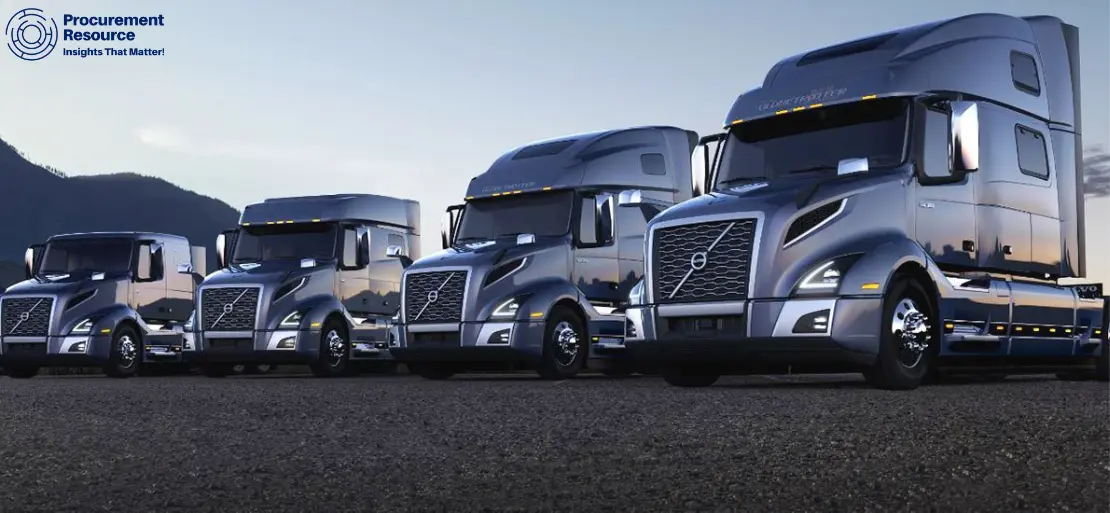 Volvo Trucks, on Wednesday, announced that it had received an order for 100 Volvo FM Electric trucks from DFDS, Northern Europe's largest shipping and logistics company. The deal is the largest commercial order for Volvo electric trucks to date, and one of the largest ever for heavy electric trucks worldwide, according to the company.
According to Roger Alm, President Volvo Trucks, this is a significant step towards fossil-free transportation which can make electrified heavy truck transport a realistic option. This will also encourage more customers to take the first step toward electrification with confidence.

Sales of the Volvo FM Electric to DFDS will begin in the fourth quarter of 2022 and go through 2023, according to Volvo trucks. The trucks will be employed in the DFDS transportation system throughout Europe for both short and long hauls, according to the company.
DFDS is determined to reduce CO2 emissions and create a sustainable supply chain solution for the customers. Therefore, electrification is important to reach the CO2 reduction targets. DFDS has placed the largest e-truck purchase to date with Volvo, with the goal of meeting the 45% CO2 reduction target by 2030.
The FM Electric has a range of up to 300 kilometres and can carry a weight of 44 tons (gross combined weight). The distance can be extended with a top-up charging session during lunch. The vehicles may be charged both in the depot overnight (each truck comes with an AC charger) and on the road with high-power charging (DC charging).
Volvo Financial Services has offered DFDS with a financing solution. According to the company, the electrification trend in the heavy vehicle sector is accelerating. A few hundred trucks weighing more than 16 tonnes have been registered in Europe so far this year. Around 40% of the total is made up of Volvo electric trucks.
Manufacturers and logistics companies must adhere to stricter regulations for diesel trucks operating in metropolitan areas, as well as reduce CO2 emissions. The modifications are allowing new competitors to enter the market, including Volvo and Traton SE, which have vowed to make 50% of their truck sales fossil-free by 2030.
The aim, according to Alm, is to lead the electric truck transformation, and the company's market-leading position shows that it is on the right route. After starting serial manufacturing of electric vehicles in 2019, Volvo anticipates half of its global truck deliveries to be electrified by 2030.
A 'green' shift in the transportation sector, which accounts for about a quarter of global carbon dioxide emissions, is widely regarded as critical to meeting global climate targets. Due to limited driving ranges and expensive battery costs, sales of larger e-trucks have remained in the low hundreds. In the first half of the year, Volvo sold around 95,000 heavy-duty trucks.
Volvo Trucks, one of the first truck manufacturers, began serial manufacturing of electric trucks in 2019. Volvo presently offers six electric truck types in North America: the Volvo FH, Volvo FM, Volvo FMX, Volvo FE, Volvo FL, and the Volvo VNR. DFDS, based in Copenhagen, provides ferry and transportation services throughout Europe, with annual revenues of DKK 19 billion. It employs about 10,000 people in more than 20 countries.