ArcelorMittal to Sell Steel Assets in the United States to Cleveland Cliffs
ArcelorMittal to Sell Steel Assets in the United States to Cleveland Cliffs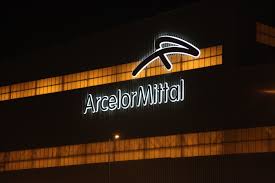 ArcelorMittal S.A, a Luxembourg-based multinational steel manufacturing corporation, has planned to sell its plants in the United States to an Ohio-based mining company, Cleveland Cliffs Inc. The deal is worth USD 1.4 billion and will grant ownership of more than a dozen plants and mines to Cleveland Cliffs Inc., which will further elevate their status as a steel producer.

This deal will further diminish ArcelorMittal's position as one of the world's leading steel makers as it makes efforts to tackle the problems caused by COVID-19 pandemic. China's Baowa Steel group Corp. is more likely to succeed ArcelorMittal in the upcoming years as the industry's biggest competitor because of the continued Chinese production despite the halts in production across the globe.
The COVID-19 pandemic has significantly affected the steel manufacturing industry across the globe as the demand and production fell after the automotive sector and some factories were left idle this spring. As compared to the last year, the United States' steel production was also 20% lower than expected, as multiple plants were operating at only two-thirds of their capacity. In Europe, which is also ArcelorMittal's biggest market, the production fell by a significant percentage, which included a 31% decline in France. Meanwhile, the production in China has increased up to 8.4% this year, which has allowed its steelmakers to significantly increase the production of steel to be exported from China to other nations.

Although ArcelorMittal entered the United States steel market in the 1990s, it became a major competitor only in 2004 by acquiring International Steel Group in a USD 4.5 billion deal, which comprised of several steel companies acquired by Wilbur Ross in the early 2000s. The plants that are being acquired in the deal are decades old and operated by unionized workforces in steelmaking hubs of Indiana, Ohio, and Pennsylvania. They majorly supplied their manufactured steel to the appliance and auto manufacturers in the mid-west, but now the manufacturing and steelmaking have steadily shifted towards the Sun Belt states.

Other steelmakers have also emerged in the market, such as Nucor Corp. and others who could produce steel more inexpensively than ArcelorMittal and other legacy steelmakers. They are now responsible for the majority of the steel produced in the United States. The Luxembourg-based steel maker, ArcelorMittal, was the second largest steel manufacturer in the United States until last year, with Nucor leading the market. Last year, 14% on ArcelorMittal's global steel output was only dedicated to the United States' market, which generated a revenue worth USD 9.9 billion. However, after the current deal, ArcelorMittal will only be operating one steel-finishing plant in Mobile, Alabama, with plans of upgrading the plant into a steel manufacturing plant.
Cleveland Cliffs has been a constant supplier of iron ore to ArcelorMittal and other steelmakers. The company even acquired steelmaker AK Steel in Ohio last year in order to preserve a significant consumer of iron ore, who was struggling to make profits.

Cleveland Cliff's acquisition of ArcelorMittal's plants in the United States will act as a major shifting point of the focus towards steel production. The company will acquire 14 plants that produce steel or roll and coat it; two iron-ore mining operations; and three coal-coking plants. The deal would allow Cliffs to merge its large inventories filled with iron ore with ArcelorMittal's steel production plants, which would employ about 25,000 workers and make Cleveland Cliffs into a fully integrated, high value steel enterprise. The deal has also reflected towards the stock market as the shares of Cleveland Cliffs were up by 10% at USD 6.48 on Monday afternoon.

Cleveland Cliffs will complete this deal by paying one-third of the USD 1.4 billion purchase in cash up front and the remaining two-thirds in Cliffs stock. Post-deal, ArcelorMittal will hold 16% stakes in Cliffs. ArcelorMittal even referred to a hand over USD 500 million back to the investors in share buybacks.

ArcelorMittal refers to the deal as a strategic repositioning of assets and will continue to provide steel to the United States market through its plants in Canada, Mexico, and Alabama. The transaction of the deal with Cleveland Cliffs is expected to be completed by the fourth quarter of this year, subject to customary closing conditions and regulatory approvals.