Acetaminophen with Focus on Why it is a Popular Medicine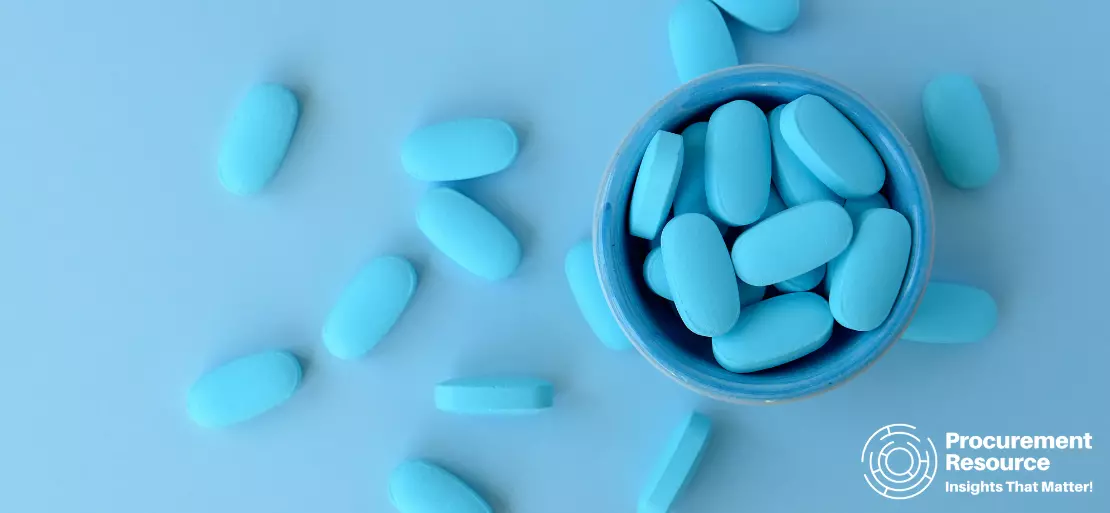 Acetaminophen (APAP) is a crystalline compound derived from the hydroxy by-product of acetanilide and finds application in chemical synthesis and in medications to treat fever and pain. It's a non-opioid class of drugs comprising antipyretics (fever reducers) and analgesics (pain relievers). The medication is available in the form of a capsule, tablet (chewable, extended-release (long-acting), orally disintegrating), and solution or suspension (liquid). It is consumed orally with or without eating food.
Acetaminophen is a prevalent medication all across the world and is manufactured on a large scale in huge quantities. The production of the drug starts from the raw material phenol that is nitrated to make a mix of para-nitrotoluene and the ortho. During the steam distillation process, the o-isomer is separated, and the p-nitro group is decreased to a p-amino group. At last, the final product is acetylated to produce paracetamol.
Request Access For Regular Price Update of Acetaminophen
Furthermore, acetaminophen helps ease colds and sore throats, moderate muscle aches, toothaches, headaches, backaches, menstrual periods, and adverse reactions to vaccinations. It also relieves discomfort from osteoarthritis. It is a critical ingredient in numerous prescriptions and over the counter (OTC) medicines.
It can also be mixed with other active ingredients in other drugs to treat cough, flu, allergy, colds, and drowsiness. Besides, it is found in prescription medication with additional active ingredients for moderate to severe pain. However, it can cause grave liver damage when taken over the limit. As a result, measures have been taken by the FDA to enhance its safety.
Acetaminophen is also the standard choice of medical professionals for easing moderate pains, according to several international guidelines/recommendations. It is also mixed with opioids for treating severe pain. As the medication offers many advantages like its renal, cardiovascular, and gastrointestinal safety, it is preferred over NSAIDs.
The medication's maximum dosage is 4 g every day to not trigger unnecessary hepatic complications. Despite the limitations, it remains the first-line agent in pharmacological pain management.
The drug is also added to the most popular painkiller in the United States called Tylenol. Around 23 percent of US adults use medication with acetaminophen as an active ingredient for a week on average. As acetaminophen is proven to minimise neural activity in the AI and ACC during pain, it was also noted that it could negatively affect a person's empathy.
Abbott, Janssen Pharmaceuticals, Bristol-Myers Squibb and Company, Cardinal Health Inc., Viatris, and Procter & Gamble Company are the leading manufacturers of the drug.
Read More About Acetaminophen Production Cost Reports - REQUEST FREE SAMPLE COPY IN PDF
In the First Quarter of 2022, the Asian market witnessed a continuous price rise due to the plant turnaround of Hindustan Organics'. In addition, prices continued to grow due to the Chinese supply imbalance as the market closed during the Winter Olympics and Lunar Holidays.
In Europe, the regional demand and raw material prices increased as a result of rising phenol prices due to geopolitical tensions.
In North America, phenol prices rose due to the high demand for phenol derivatives employed in the automobile and cosmetics industry. Also, the skyrocketing crude oil prices have impacted the benzene feedstock, which further led to a phenol price rise.
About Author:
Prakhar Panchbhaiya
Senior Content Writer at Procurement Resource
Prakhar Panchbhaiya is an accomplished content writer and market research analyst. With over 4 years of experience in content creation and market analysis encompassing many industries, including pharmaceuticals, nutraceuticals, biochemistry, healthcare, ed-tech, and Food & Agriculture, he has been creating quality content for multiple sectors. He is a Biochemistry major with sturdy backing in a PG diploma in digital marketing, helping in the exhaustive content creation based on extensive research and competitive marketing.